01.12.2015 | Research article | Ausgabe 1/2015 Open Access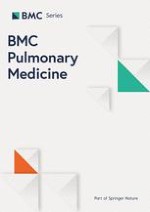 A 12-month, moderate-intensity exercise training program improves fitness and quality of life in adults with asthma: a controlled trial
Zeitschrift:
Autoren:

Andreas Meyer, Sabine Günther, Timm Volmer, Karin Taube, Hans J Baumann
Wichtige Hinweise
Competing interests
Dr. Volmer was a full-time employee of GlaxoSmithKline at the time of the study initiation. The remaining authors declare that they have no competing interests.
Authors' contributions
AM and KT participated in developing the study design, SG collected the data, HJB and AM drafted the manuscript. TM performed the statistical analysis. All authors revised the manuscript critically for important intellectual content. All authors read and approved the final manuscript.
Abstract
Background
Physical training has been shown to improve exercise capabilities in patients with asthma. Most studies focused on children and younger adults. Previously, the maximum program duration was six months. It is not known whether the same results may be obtained with lower intensity programs and sustained for time periods longer than 6 months. This controlled study was undertaken to investigate the effects of a moderate intensity outpatient training program of one year duration on physical fitness and quality of life in adults with asthma.
Methods
21 adult asthmatics (mean age 56 ± 10 years) were allocated to outpatient training (n = 13) or standard care (n = 8). Exercise consisted of once weekly, 60-minute sessions of moderate intensity. Assessments at baseline and after one year included cardiopulmonary exercise testing and Short Form-36 and Asthma Quality of Life Questionnaires.
Results
Following one year of exercise, relevant improvements were observed in the training group for maximum work capacity (p = 0.005), peak oxygen uptake (p < 0.005), O2pulse (p < 0.05), maximum ventilation (p < 0.005), and most of the quality of life domains. No changes were observed in the control group.
Conclusions
A physiotherapist-led, long-term, moderate-intensity exercise program of one year duration can induce clinically relevant improvements in exercise capabilities and health-related quality of life in well-motivated adults with asthma.
Trial registration
clinicaltrials.gov
NCT01097473
. Date trial registered: 31.03.2010.