01.12.2019 | Technical advance | Ausgabe 1/2019 Open Access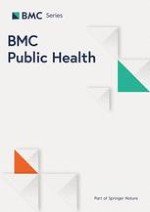 A behavioral design approach to improving a Chagas disease vector control campaign in Peru
Zeitschrift:
Autoren:

Alison M. Buttenheim, Michael Z. Levy, Ricardo Castillo-Neyra, Molly McGuire, Amparo M. Toledo Vizcarra, Lina M. Mollesaca Riveros, Julio Meza, Katty Borrini-Mayori, Cesar Naquira, Jere Behrman, Valerie A. Paz-Soldan
Wichtige Hinweise
Publisher's Note
Springer Nature remains neutral with regard to jurisdictional claims in published maps and institutional affiliations.
Abbreviations
CIDA
Canadian International Development Agency
HIV
Human Immunodeficiency Virus
PAHO
Pan American Health Organization
RCT
Randomized controlled trial
WHO
World Health Organization
Background
Methods
Datta & Mullainathan's [
12
] behavioral design approach comprises a four-step process that begins well before the design and evaluation of behaviorally-informed interventions (see Fig.
1
in Datta & Mullainathan). Similar to a product design or engineering process, behavioral design starts with problem definition: what are you trying to fix, and why? Next, a diagnosis phase identifies "actionable bottlenecks" or possible targets of intervention where psychological factors are driving behavior. Only then do the investigators proceed to intervention design, matching behavioral insights to actionable bottlenecks. In the final step, these interventions are tested, ideally in a randomized controlled counterfactual evaluation complemented by a factual evaluation of mechanisms, implementation, and participant experience [
29
].
Problem definition
Problem definition drives problem solution [
30
]. This relationship has important and often overlooked implications for intervention design. Problem definition can be specific to the local context. Problems that are amendable to the behavioral design process are typically related to end-user behaviors (vs. upstream structural barriers), assume a pre-determined solution, and have the potential to significantly improve well-being [
31
]. The problem definition step is complex for Chagas disease. Definitions of success for the control of Chagas disease have shifted over the years and in some ways the existing vector control campaign functions as a pre-determined solution. We generated and evaluated several possible problem definition statements, and iteratively reviewed with stakeholders and investigators until consensus was reached. The agreed-upon problem definition is reported below in Results.
Behavioral diagnosis
Various methods were applied to diagnose the problem. As part of the larger parent study, we analyzed participation and survey data collected by the Ministry of Health in the first round of spraying in one district (
n
 = 2911 households) [
28
]. We conducted focus group discussions (2 groups with total of 17 participants) and semi-structured interviews (
n
 = 71) with household members in campaign areas in March and May 2013 respectively, in a district where a spray campaign had taken place 1 year earlier [
27
]. We also relied on knowledge gained in more than a decade of working with MOH on the vector-control campaign. With these multiple rich sources of data, we distilled specific insights about psychological factors that were shaping bottlenecks to our target behavior (see Results section below).
Intervention design
Following the diagnosis phase, we engaged in an iterative process of grouping actionable bottlenecks together into coherent bundles, and then looking to the existing literature on the application of specific behavioral economic principles to generate intervention designs that could address those bottlenecks. Design work was done collaboratively with stakeholders from many disciplines (e.g., economics, epidemiology, ecology, behavioral science) and perspectives (e.g., researchers, health ministry managers, campaign fieldstaff). As intervention ideas were formulated, some rapid-cycle pilot testing to assess feasibility, acceptability, and effectiveness was done.
Intervention trial
A cluster-randomized controlled trial was designed and carried out in the Alto Selva Alegre district of Arequipa during the Cycle 2 treatment in March–October 2015 [
32
]. We divided the spray area into 56 clusters of approximately 80–100 households. Clusters were randomly assigned to a control arm or to one of the three intervention arms, with assignment balanced by prior vector infestation and household participation in a preliminary entomological survey. The sample size in each arm was approximately 1400 households. All households in the sampled sectors were included in the trial.
The primary outcome in the cluster-randomized trial was participation rate by intervention arm in an intent-to-treat (ITT) analysis. The study was powered to compare the relative effectiveness of each intervention to the control (current campaign) and to each of the other interventions. We also planned analyses of secondary outcomes including treatment intensity (number of visits from promoters and sprayers needed to achieve participation) and a per protocol analysis of participation by intervention arm (including only those households which received the intervention).
Results
Discussion
An important question going forward is the impact of employing a behavioral design approach on internal and external validity of global health research. In our case behavioral design led to more complex interventions that addressed multiple actionable bottlenecks and employed multiple behavioral insights. Increasingly complex interventions can make interpretation and inference challenging and can make treatment fidelity hard to assess in the field. The implicit pragmatic focus of behavioral design also means that interventions developed through this process are often being deployed in real-world settings where tight control of intervention and sampling is not possible, thereby also undermining internal validity.
Behavioral design can also hinder external validity by tailoring interventions so precisely to the local context through identified actionable bottlenecks that results have limited generalizability to other settings. In our case it is unlikely that the interventions we designed, even if shown to dramatically improve participation in Arequipa's vector control campaign, would be useful in the same form in another South American Chagas campaign or, for example, in a bed bug elimination campaign in a major US city. This tension is of course not new to the design and evaluation of global health programs and is a key theme in the evaluation revolution. Behavioral design's contribution to generalizability may therefore lie in the process itself: The define-diagnose-design-test steps can be implemented in virtually any setting for any behaviors of interest, and, if applied rigorously, can expand the use of relevant behavioral insights to solve persistent health challenges.
Conclusions
We applied behavioral design, a four-phase approach to intervention development and evaluation, to the problem of declining household participation in a Chagas disease vector-control campaign in Arequipa, Peru. The approach helped us link problem definition and formative work on diagnosis of actionable bottlenecks to the design and testing of interventions informed by behavioral insights. While we did not follow the prescription to the letter, the framework provided useful guidance. Careful attention to how behavioral design may affect internal and external validity of evaluations, and scalability of interventions, is needed going forward. We recommend behavioral design as a useful complement to other intervention design and evaluation approaches in global health programs.
Acknowledgements
The authors thank members of the Chagas Disease Working Group in Arequipa who contributed to and facilitated this work, including Fernando Malaga, Andy Catacora, Karina Oppe, and Juan Cornejo del Carpio. We also acknowledge support from Claudia Arevalo and Jenni Peterson. We gratefully acknowledge the invaluable contributions of the Ministerio de Salud del Perú (MINSA), the Dirección General de Salud de las Personas (DGSP), the Estrategia Sanitaria Nacional de Prevención y Control de Enfermedades Metaxenicas y Otras Transmitidas por Vectores (ESNPCEMOTVS), the Dirección General de Salud Ambiental (DIGESA), the Gobierno Regional de Arequipa, the Gerencia Regional de Salud de Arequipa (GRSA), the Pan American Health Organization (PAHO/OPS) and the Canadian International Development Agency (CIDA).
Ethics approval and consent to participate
Ethical approval for the trial discussed in this paper and the formative work underlying it was obtained from the Institutional Review Boards of the Universidad Peruana Cayetano Heredia, the University of Pennsylvania and Tulane University. Informed consent for participation in the study of the vector control campaign was waived by the three Institutional Review Boards.
Consent for publication
Not applicable.
Competing interests
Alison M. Buttenheim was an Associate Editor of BMC Public Health at the time of the manuscripts initial submission and acceptance. All other authors declare that they have no competing interest.
Open Access
This article is distributed under the terms of the Creative Commons Attribution 4.0 International License (
http://​creativecommons.​org/​licenses/​by/​4.​0/​
), which permits unrestricted use, distribution, and reproduction in any medium, provided you give appropriate credit to the original author(s) and the source, provide a link to the Creative Commons license, and indicate if changes were made. The Creative Commons Public Domain Dedication waiver (
http://​creativecommons.​org/​publicdomain/​zero/​1.​0/​
) applies to the data made available in this article, unless otherwise stated.
Publisher's Note
Springer Nature remains neutral with regard to jurisdictional claims in published maps and institutional affiliations.