27.02.2019 | Translational Research and Biomarkers | Ausgabe 6/2019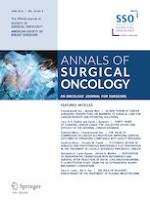 A Clinicopathological and Prognostic Analysis of PD-L2 Expression in Surgically Resected Primary Lung Squamous Cell Carcinoma
Zeitschrift:
Autoren:

MD Taichi Matsubara, MD, PhD Kazuki Takada, MD, PhD Koichi Azuma, MD, PhD Shinkichi Takamori, MD, PhD Gouji Toyokawa, MD, PhD Akira Haro, MD, PhD Atsushi Osoegawa, MD, PhD Tetsuzo Tagawa, PhD Akihiko Kawahara, PhD Jun Akiba, MD, PhD Isamu Okamoto, MD, PhD Yoichi Nakanishi, MD, PhD Yoshinao Oda, MD, PhD Tomoaki Hoshino, MD, PhD Yoshihiko Maehara
Wichtige Hinweise
Electronic supplementary material
Drs. Taichi Matsubara and Kazuki Takada contributed equally to this work.
Publisher's Note
Springer Nature remains neutral with regard to jurisdictional claims in published maps and institutional affiliations.
Abstract
Background
Immunotherapy targeting programmed cell death-1 (PD-1) and programmed death-ligand 1 (PD-L1) has shown dramatic therapeutic effects for lung squamous cell carcinoma (SCC), and PD-L1 expression has been shown not only to be a predictive biomarker for response to immunotherapy but also a prognostic factor for lung SCC. However, the clinical significance of programmed death-ligand 2 (PD-L2), another PD-1 ligand, remains unclear. Therefore, we analyzed PD-L2 expression by immunohistochemistry in surgically resected primary lung SCC.
Patients and Methods
PD-L1 and PD-L2 expression on tumor cells were analyzed in 211 primary lung SCC specimens by immunohistochemistry. Additionally, numbers of CD3+, CD4+, and CD8+ tumor-infiltrating lymphocytes were also examined.
Results
The rates of positive PD-L2 expression were 77.3% and 67.3% using 5% and 10% cut-off values, respectively. Low PD-L2 expression on tumor cells was statistically associated with histological type (non-keratinizing/keratinizing) and lymphatic invasion. PD-L2-positive patients had significantly longer postoperative survival time (log-rank test;
p
 = 0.0170 at 5% cut-off and
p
 = 0.0500 at 10% cut-off). Furthermore, survival analysis according to PD-L1 and PD-L2 expression revealed that PD-L1-positive and PD-L2-negative patients had the most unfavorable prognosis.
Conclusions
PD-L2 protein expression was associated with prognosis in primary lung SCC patients. PD-L2 expression might be a potential biomarker for response to PD-1/PD-L1-targeted immunotherapy, which should be investigated in future studies.