01.12.2018 | Research article | Ausgabe 1/2018 Open Access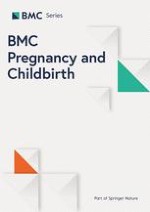 A cohort of women with ectopic pregnancy: challenges in diagnosis and management in a rural hospital in a low-income country
Zeitschrift:
Autoren:

R. Mooij, G. C. Mgalega, I. H. Mwampagatwa, J. van Dillen, J. Stekelenburg
Abstract
Background
Ectopic pregnancy (EP) is a serious complication of early pregnancy. In low-income countries diagnosis of EP is difficult and it is a major contributor to maternal mortality. We aimed to assess and improve the diagnostic process of women with EP.
Methods
We conducted a retrospective medical records study of all women with confirmed EP in Ndala Hospital from 2010 to 2012. We used data on demographics, symptoms, diagnostic procedures, surgical findings, treatment and post-operative status.
Results
Six thousand six hundred sixty-two women gave birth in the hospital, and 88 women were diagnosed with EP (incidence 1.3%). Thirty-nine percent of women did not report to be pregnant or to have a history of amenorrhea. On admission in Ndala hospital, a diagnosis of 'suspected EP' was made in less than half (47%) of the cases. Most women had a urine pregnancy test done (sensitivity of 98%). Peritoneal aspiration was done in 42%. The fifty-five women with EP who were diagnosed by ultrasound received a lower mean number of units of blood transfusion and had less often severe anaemia than women who were diagnosed by abdominal aspiration (abdominocentesis). The majority of women (65%) had surgery within 24 h after admission.
Conclusions
Diagnosing EP in a rural hospital in Tanzania is challenging. Often there is a large doctors' delay before the right diagnosis is made. Abdominal aspiration can be useful for rapid diagnosis. A pelvic ultrasound, when available, allows the diagnosis to be made earlier with less intra-abdominal bleeding.