01.12.2018 | Research article | Ausgabe 1/2018 Open Access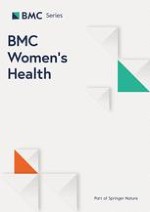 A community-based qualitative study on the experience and understandings of intimate partner violence and HIV vulnerability from the perspectives of female sex workers and male intimate partners in North Karnataka state, India
Zeitschrift:
Autoren:

Andrea K. Blanchard, Sapna G. Nair, Sharon G. Bruce, Satyanarayana Ramanaik, Raghavendra Thalinja, Srikanta Murthy, Prakash Javalkar, Priya Pillai, Martine Collumbien, Lori Heise, Shajy Isac, Parinita Bhattacharjee, Chaitanya AIDS Tadegattuva Mahila Sangha
Wichtige Hinweise
Electronic supplementary material
Abstract
Background
Research has increasingly documented the important role that violence by clients and the police play in exacerbating HIV vulnerability for women in sex work. However few studies have examined violence in the intimate relationships of women in sex work, or drawn on community partnerships to explore the social dynamics involved. A community-based participatory research study was undertaken by community and academic partners leading intimate partner violence (IPV) and HIV prevention programs in Bagalkot district, Karnataka state, India. The purpose was to explore the experience and understandings of intimate partner violence and HIV/AIDS among women in sex work and their intimate partners in Bagalkot that would inform both theory and practice.
Methods
A community-based, interpretive qualitative methodology was used. Data was collected between July and October 2014 through in-depth interviews with 38 participants, including 10 couples, 13 individual female sex workers, and 5 individual male intimate partners. Purposive sampling was done to maximize variation on socio-demographic characteristics. Thematic content analysis was conducted through coding and categorization for each interview question in NVivo 10.0, followed by collaborative analysis to answer the research questions.
Results
The results showed that an array of interrelated, multi-level factors underlay the widespread acceptance and perpetuation of violence and lack of condom use in participants' intimate relationships. These included individual expectations that justified violence and reflected societal gender norms, compounded by stigma, legal and economic constraints relating to sex work. The results demonstrate that structural vulnerability to IPV and HIV must be addressed not only on the individual and relationship levels to resolve relevant triggers of violence and lack of condom use, but also the societal-level to address gender norms and socio-economic constraints among women in sex work and their partners.
Conclusion
The study contributes to a better understanding on the interplay of individual agency and structural forces at a time when researchers and program planners are increasingly pondering how best to address complex and intersecting social and health issues. Ongoing research should assess the generalizability of the results and the effectiveness of structural interventions aiming to reduce IPV and HIV vulnerability in other contexts.