01.12.2018 | Research article | Ausgabe 1/2018 Open Access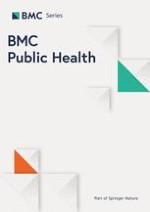 A comparative study to identify factors of caregiver burden between baby boomers and post baby boomers: a secondary analysis of a US online caregiver survey
Zeitschrift:
Autoren:

Heejung Kim, Sangeun Lee, Jooyoung Cheon, Soyun Hong, Mido Chang
Abstract
Background
Baby boomers' position in the caregiving context is shifting from caregiver to care recipient as the population ages. While the unique characteristics of baby boomer caregivers are well established in caregiving literature, there is limited information about the next caregiving group after the baby boomers. In this study, the sociodemographic and caregiving-related characteristics of the two generations are compared and specific factors contributing to caregiver burden between baby boomer and post baby boomer caregivers are identified.
Methods
This cross-sectional and correlational study used secondary analysis of data from the National Alliance for Caregiving and the American Association of Retired Persons. A structured online survey was conducted in 2014 with randomly selected samples (
n
 = 1069) in the United States focusing on sociodemographics, caregiving-related characteristics, and burden of care. Descriptive statistics, multivariate linear regression analyses, and Steiger's Z-test were used to identify group differences in multivariate factors related to caregiver burden in two generational groups.
Results
Baby boomers and post baby boomers experienced caregiver burden to a similar degree. Caregiving-related factors are more likely to increase burden of care than sociodemographics in both groups. Caregiving without choice and spending longer hours on caregiving tasks were common factors that increased the burden in both generational groups (all
p
values < 0.01). However, post baby boomer caregivers reported additional challenges, such as unemployment during caregiving, the dual responsibility of both adult and child care, and a family relationship with the care recipient.
Conclusions
Due to the aging population of baby boomers, post baby boomers encounter different challenges related to caregiving burden, which is often considered an additional workload in their life course. Current policy and program tailored to baby boomers should be re-designed to meet the different needs of emerging caregivers. Specific vulnerable subgroups should have priority to receive the benefits of specific policies, such as those without choice and younger, working caregivers.