01.12.2017 | Research | Ausgabe 1/2017 Open Access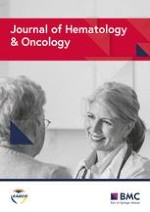 A comprehensive data mining study shows that most nuclear receptors act as newly proposed homeostasis-associated molecular pattern receptors
Zeitschrift:
Autoren:

Luqiao Wang, Gayani Nanayakkara, Qian Yang, Hongmei Tan, Charles Drummer, Yu Sun, Ying Shao, Hangfei Fu, Ramon Cueto, Huimin Shan, Teodoro Bottiglieri, Ya-feng Li, Candice Johnson, William Y. Yang, Fan Yang, Yanjie Xu, Hang Xi, Weiqing Liu, Jun Yu, Eric T. Choi, Xiaoshu Cheng, Hong Wang, Xiaofeng Yang
Wichtige Hinweise
Electronic supplementary material
Abbreviations
ASC
Apoptosis speck-like CARD-containing protein
CARD8
Caspase recruitment domain family member 8
CTLA-4
Cytotoxic T-lymphocyte-associated protein 4
DAMP
Danger-associated molecular patterns
GWASs
Genome-wide association studies
HAMPs
Homeostasis-associated molecular patterns
HAMPRs
Homeostasis-associated molecular pattern receptors
HMGB1
High-mobility group box 1
HPLC
High-performance liquid chromatography
IFI16
Interferon gamma-inducible protein 16
NOD
Nucleotide-binding oligomerization domain
Ox-LDL
Oxidized low-density lipoprotein
PAMPs
Pathogen-associated molecular patterns
PBMCs
Peripheral mononuclear cells
PHD2
Prolyl hydroxylase domain-containing protein 2
PRRs
Pattern recognition receptors
RAGE
Receptor for advanced glycation end products
RIG-1
Retinoid acid-inducible gene 1
TGF-β
Transforming growth factor-β
VEGF
Vascular endothelial growth factor
Background
Pathogen-associated molecular patterns (PAMPs) and danger-associated molecular patterns (DAMPs) generated during microbial invasion or tissue injury act as stimuli and activate the innate immune system to respond to infection or injury [
1
]. The key cellular receptors that recognize the "threat" signals initiated by PAMPs and DAMPs are referred to as PRRs (pattern recognition receptors). One of the receptor families that are highly characterized as PRRs is the Toll-like receptor (TLR) family. Most of the TLRs are mainly located on the plasma membrane and activate inflammatory genes to counteract tissue injury and mediate repair. Moreover, TLRs work in synergy with cytosolic PRR families like NLRs (NOD (nucleotide-binding oligomerization domain)-like receptors) to recognize DAMPs, particularly in what we proposed—inflammation-privileged tissues where inflammasome component genes that initiate inflammation are not constitutively expressed [
2
,
3
]. Additionally, four other PRR families including C-type lectin receptors, retinoid acid-inducible gene 1 (RIG-1), absent in melanoma-2 (AIM-2), and receptor for advanced glycation end products (RAGE, also a receptor for high-mobility group box 1 (HMGB1)) have also been characterized [
4
].
Previously, using endogenous metabolite lysophospholipids (LPLs) as a prototype, we proposed a new paradigm for the first time that certain metabolites that play cellular functions during normal physiological status can adapt as pro-inflammatory mediators at elevated concentrations. We named such metabolites as "conditional DAMPs" and their endogenous receptors as "conditional DAMP receptors." We further pointed out significant loopholes in the current danger model which identify only the six receptors mentioned above as PRRs, which we named as "classical DAMP receptors" [
5
]. Along the line, we recently reported a series of significant findings on the expression and roles of caspase-1 in the NLR pathway in vascular inflammation [
2
,
6
–
15
]. In the same publication mentioned above, we concluded that activation of inflammation by conditional DAMPs may be realized via binding to their own intrinsic receptors and may not necessarily always involve or "converge to" TLRs, NLRs, and other classical DAMP receptors [
5
].
Another significant problem associated with the current danger theory is that it fails to recognize the roles played by potential endogenous metabolites in anti-inflammatory responses, inflammation resolution, and maintenance of homeostasis. Therefore, we further advanced the current paradigm by proposing endogenous metabolites such as lysophosphatidylserine and lysophosphatidylethanolamine that not only maintain homeostasis at physiological levels, but also act as anti-inflammatory mediators to inhibit inflammation and promote inflammation resolution at pathologically elevated levels as homeostasis-associated molecular patterns (HAMPs). Furthermore, we proposed that these HAMPs bind to their receptors (HAMP receptors) to initiate anti-inflammatory/homeostatic signaling and promote inflammation resolution [
5
]. However, an outstanding issue of whether endogenous lipophilic metabolites that bind to nuclear receptors can serve as HAMPs remains unknown.
The nuclear hormone receptor superfamily has 48 lipophilic ligand-activated receptors including 32 nuclear hormone receptors (NHRs) for thyroid and steroid hormones, retinoids, and vitamin D, as well as 16 orphan nuclear receptors where the ligands are yet unknown [
16
–
18
]. Nuclear receptors (NRs), as transcription factors, have the ability to directly bind to DNA and regulate the expression of adjacent genes [
19
,
20
]. Ligands for some of these NRs have been recently identified, including lipid metabolites such as fatty acids, prostaglandins, or cholesterol derivatives. These ligands can regulate gene expression by binding to NRs [
21
]. Ligand binding to a NR results in a conformational change and activation of the receptor, leading to up- or downregulation of the target gene expression. Thus, NRs are involved in the regulation of various physiological processes including development, homeostasis, and metabolism of the organism [
22
] and pathogenesis of metabolic disease in response to metabolic/environmental changes [
23
].
However, despite the recent progress, there are many aspects of NRs that have not yet been explored:
first
, the expression profile of NRs under physiological conditions in various human tissues have not been studied;
second
, whether the expression of certain NRs are either upregulated or downregulated in atherogenic and metabolic disease-related pathological conditions are not clear;
third
, mechanistically, whether pro-/anti-inflammatory signaling is negatively/positively associated with the expression of NRs is not known; and
fourth
, whether NRs have the capacity to function as our newly proposed HAMP receptors, which suppress inflammatory responses and maintain tissue homeostasis in response to the stimulation of exogenous and endogenous PAMPs/DAMPs. To address these questions, we took a "panoramic view" at the tissue expression pattern of all 48 identified human and mouse NRs. Our results demonstrated that NRs are differentially expressed among tissues at physiological conditions, which may be regulated by oxygen sensors, vascular endothelial growth factor pathways, stem cell master regulators, innate immune sensors, and DNA hypo-/hypermethylation status. We also found that the expressions of certain NRs have less tendency to be upregulated than to be downregulated in atherogenic conditions, metabolic diseases, which may be contributed by significant regulation of innate immune sensor caspase-1/inflammasome pathway. Our findings provide novel insights into the upstream regulation of nuclear receptors in physiological, autoimmune arthritis, and cardiovascular and metabolic disease conditions.
Methods
Tissue expression profiles of genes encoding nuclear receptors
An experimental data mining strategy (Fig.
1
) was used to analyze the expression profiles of mRNA transcripts of NR genes in 21 different human and 17 mouse tissues including the heart and vasculature. We utilized an experimentally verified mRNA expression in the expressed sequence tag (EST) databases of the National Institutes of Health (NIH)/National Center of Biotechnology Information (NCBI) UniGene (
http://​www.​ncbi.​nlm.​nih.​gov/​sites/​entrez?​db=​unigene
) to determine the transcription profile of nuclear receptors in tissues of interest. Transcripts per million of genes of interest were normalized to that of housekeeping gene β-actin in each given tissue to calculate the arbitrary units of gene expression. A confidence interval of the expression variation of housekeeping genes was generated by calculating the mean plus two times that of the standard deviation of the arbitrary units of three randomly selected housekeeping genes (PRS27A, GADPH, and ARHGDIA in human; Ldha, Nono, and Rpl32 in mouse) normalized by β-actin in the given tissues. If the expression variation of a given gene in the tissues was larger than the upper limit of the confidence interval, the high expression levels of genes in the tissues were considered statistically significant. Gene transcripts where the expression level was lower than one per million were technically considered as no expression.
×
Expression profiles of nuclear receptors in disease models and cell activity
Microarray datasets were collected from the Array Express of European Bioinformatics Institute, which stores data from high-throughput functional genomics experiments (
https://​www.​ebi.​ac.​uk/​arrayexpress
). These data include the information of the expression of nuclear receptors through experiments submitted directly to Array Express or imported from the NCBI
Gene Expression Omnibus
database. We used data from the following databases: (1) Metabolic disease: (a) adipose tissue and liver in high fat diet-induced obese mouse model versus normal diet controls, (b) aortic arch segment of the atherogenic apolipoprotein E gene knockout (apolipoprotein E (ApoE−/−)) mice versus wild-type mouse aorta controls, (c) pancreatic islets and white fat of leptin receptor mutant
db/db
type II diabetic mice versus control mice, (d) oxidized low-density lipoprotein (Ox-LDL)-stimulated mouse endothelial cells versus control endothelial cells, and (e) high-concentration homocysteine (Hcy)-treated human aortic smooth muscle cells (HASMCs) versus low-concentration homocysteine (Hcy)-treated vascular smooth muscle cells (VSMCs); (2) CD4+Foxp3+ regulatory T cell (Treg) polarization/differentiation—we examined the expression changes of the nuclear receptors in Tregs versus effector T cells in mice, as well as in vitro, with cytotoxic T-lymphocyte-associated protein 4 (CTLA-4) ligation; (3) mRNA expression of NR changes due to the stimulus with pro-/anti-inflammation conditions; and (4) we screened the datasets among energy metabolic nuclear receptors of tricarboxylic acid (TCA) cycle and respiratory chain. The modulation of nuclear receptor expression in cancers were determined by analyzing the Cancer Genome Atlas database.
Application of big GWAS data to clarify the relationship between nuclear receptors and metabolic disease
Genome-wide association studies (GWASs) continue to be a widely used approach to detect genetic association with a phenotype of interest in well-defined populations. Various anthropometric measures serve as surrogates for obesity, with body mass index (BMI) (HGVPM 1111 and 564) and waist-hip ratio (HGVPM 1114) as the most frequently used markers in epidemiologic studies aimed at assessing obese disease risks. Anti-cyclic citrullinated peptide-positive rheumatoid arthritis status (HGVPM 38) and rheumatoid arthritis (HGVPM 235) are the most frequently used markers in epidemiologic studies aimed at rheumatoid arthritis risk. Fasting plasma glucose (HGVPM 825), homeostatic model assessment of β-cell function (HGVPM 827), fasting insulin (HGVPM 822), homeostatic model assessment of insulin resistance (HGVPM 826), glycated hemoglobin levels (HGVPM 1081), glycosylated hemoglobin (HGVPM 569), 2-h glucose challenge (HGVPM 769), type II diabetes status (HGVPM 4 and 5), early onset type II diabetes mellitus (HGVPM 74), proinsulin levels (HGVPM 1538), and a-glucose (HGVPM 3639) are the most frequently used markers in epidemiologic studies aimed at diabetes risks. Serum cholesterol (HGVPM 568), lipids (CH3) (HGVPM 3602), lipids (CH2) (HGVPM 3611), lipids (CH2CO) (HGVPM 3616), lipids (CH=CH*CH2CH2) (HGVPM 3640), and systolic blood pressure (HGVPM 563) are the most frequently used markers in epidemiologic studies aimed at vascular atherosclerosis risks. With the advent of large GWASs, we now have the ability to identify NRs associated with dangerous risks for specific disease.
Application of MGI data to clarify the abnormal mouse phenotypes in nuclear receptor knockout mouse adipose, cardiovascular, metabolism, and endocrine systems
MouseMine (
www.​informatics.​jax.​org
) is a new data warehouse for accessing mouse data from Mouse Genome Informatics (MGI). The main source of MouseMine data is MGI, which includes a wealth of information about the structure and function of the mouse genome, developmental gene expression patterns, phenotypic effects caused by mutations, and annotations of human disease models. The "Human-mouse: disease connection" tool (
www.​informatics.​jax.​org/​humanDisease.​shtml
) supports uploading a list of nuclear receptor gene IDs/symbols and getting back certain information about those nuclear receptors, such as those associated human diseases and abnormal mouse phenotypes reported in adipose, cardiovascular, metabolic, and endocrine systems.
Tissue SAH and SAM measurements in mice
The concentrations of S-adenosyl methionine (SAM) and S-adenosyl homocysteine (SAH) were measured in six tissues (heart, liver, lung, kidney, spleen, and brain) in C57BL/6J (
n
= 4) mice from 13.4 to 18 weeks of age. Mouse tissues were collected and homogenized in 0.4 mol/L perchloric acid (PCA) solution. The homogenized tissues were centrifuged for 10 min at 2000 rpm. Supernatant was collected and stored at −80 °C. SAM and SAH levels were analyzed by liquid chromatography-electrospray ionization-tandem mass spectrometry (LC-ESI-MS/MS; Institute of Metabolic Disease, Baylor Research Institute, Dallas, TX). The unit of SAH level in tissues is nanomole per gram [
24
].
Results
Discussion
Conclusions
To improve our understanding on most NRs as anti-inflammatory sensors and regulators, we propose a new working model and classified most NRs as homeostasis-associated molecular pattern receptors (HAMPRs) as shown in Fig.
7
.
First
, NRs can sense lipophilic metabolites, hormones, and xenobiotics in a ligand-receptor-specific manner and "pattern" recognition manner;
second
, most NRs inhibit inflammation;
third
, a list of tissue homeostasis regulator pathways, tissue regeneration, and angiogenesis pathways including hypoxia sensors, VEGFR pathways, stem cell master regulators, and hypomethylation/hypermethylation may regulate the tissue expression of NRs (as shown in Fig.
7a
);
fourth
, metabolic diseases [
98
,
99
] and autoimmune arthritis have less tendency to upregulate than downregulate NR expression;
fifth
, comparing to conventional receptor-mediated pathways that signal via multiple steps for checking and relaying, NRs' signals are much faster and require much less signal relay (as shown in Fig.
7b
); and
sixth
, innate immune sensor inflammasome/caspase-1 pathways suppress the majority of NR expressions, suggesting that most NRs play critical roles in counteracting the role of DAMPs during sterile inflammatory pathologies and maintaining the homeostasis of tissues and cells in addition to their functions in metabolic, developmental [
100
], and growth processes [
101
–
107
]. Our new findings have significantly improved our understanding on NRs in the regulation of inflammation and tissue homeostasis (as shown in Fig.
7c
).
×
Acknowledgements
Not applicable.
Funding
This work was supported by an NIH grant to Drs. XF Yang, H. Wang, and ET Choi (Grant No. HL131460-01); National Natural Science Foundation of China (Grant No. 81560051) and the National Key R&D Program in the Twelfth Five-year Plan (Grant No. 2014ZX09303305) to XS Cheng; and Natural Science Foundation of China (Grant Nos. 81370371, 81570394) and Ministry of Education of the People's Republic of China (Grant No. B13037) to HM Tan.
Availability of data and materials
Experimentally verified mRNA expressions of NRs in various tissues were obtained from databases of the National Institutes of Health (NIH)/National Center of Biotechnology Information (NCBI) UniGene (
http://​www.​ncbi.​nlm.​nih.​gov/​sites/​entrez?​db=​unigene
). The microarray datasets that were used in this study were retrieved from NIH-GEO database (
https://​www.​ncbi.​nlm.​nih.​gov/​gds
), and the numbers of datasets that were used are as follows: GSE55235, GSE6088, GSE6054, GSE23561, GSE13670, GSE55100, GSE48964, GSE15773, GSE9490, GSE43292, GSE13139, GSE18443, GSE24342, GSE21324, GSE3920, GSE19240, GSE40838, GSE10939, GSE46150, GSE42267, GSE33101, GSE2489, GSE41802, GSE57002, GSE56670, and GSE49694. MouseMine database (
http://​www.​mousemine.​org/​mousemine/​begin.​do
) was used to analyze how the deficiency of NRs lead to development of metabolic and cardiovascular pathologies.
Ethics approval and consent to participate
Not applicable.
Consent for publication
Not applicable.
Competing interests
The authors have no competing interests to disclose.
Publisher's Note
Springer Nature remains neutral with regard to jurisdictional claims in published maps and institutional affiliations.
Open Access
This article is distributed under the terms of the Creative Commons Attribution 4.0 International License (
http://​creativecommons.​org/​licenses/​by/​4.​0/​
), which permits unrestricted use, distribution, and reproduction in any medium, provided you give appropriate credit to the original author(s) and the source, provide a link to the Creative Commons license, and indicate if changes were made. The Creative Commons Public Domain Dedication waiver (
http://​creativecommons.​org/​publicdomain/​zero/​1.​0/​
) applies to the data made available in this article, unless otherwise stated.