01.12.2017 | Technical advance | Ausgabe 1/2017 Open Access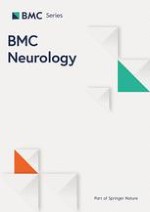 A computerized tablet system for evaluating treatment of essential tremor by magnetic resonance guided focused ultrasound
Zeitschrift:
Autoren:

Fred Tam, Yuexi Huang, Michael L. Schwartz, Tom A. Schweizer, Kullervo Hynynen, Simon J. Graham
Abbreviations
fMRI
Functional magnetic resonance imaging
MRgFUS
Magnetic resonance-guided focused ultrasound
MRI
Magnetic resonance imaging
Background
Methods
Twelve ET patients (64–85 y.o.; 4 females; 4 left handed) were recruited from the participants of clinical trials of MRgFUS for unilateral thalamotomy (NCT01827904) [
5
], at the Sunnybrook Health Sciences Centre location. The patients gave separate informed consent to participate in the present pilot study using the tablet, with approval of the local Research Ethics Board. For the pre-operative test, one to two weeks prior to the MRgFUS procedure, participants sat in a chair in front of a computer with the tablet resting in their lap. They first familiarized themselves with the use of the tablet and stylus by writing their name with their unsupported dominant hand (to be treated), before continuing on to spiral and line drawing tasks (described below). They then repeated the same drawing tasks with the non-dominant hand, to serve as a baseline that was not expected to change after the unilateral procedure. As this was a proof-of-concept demonstration, logistical considerations, e.g. length of treatment time and occasional technical issues related to the MRgFUS equipment, dictated that three participants were not tested intra-operatively, but they did complete the pre- and post-operative tests. A further three participants completed only the pre-operative test, but neither intra-operative nor post-operative tests. (Two of these participants ultimately did not meet the inclusion criteria for the MRgFUS trial, and one participant was not tested because of scheduling issues.) Therefore, six of the 12 participants completed the drawing tasks intra-operatively between sonication phases, but only with the dominant hand (contralateral to the ablation). These participants were supine with the tablet supported by cushions on their abdomen, and they wore modified prism glasses (Scan Sound, Inc., Deerfield, FL) to view the computer display on a projection screen located outside the MRI bore. Finally, nine of the 12 participants were tested post-operatively, several minutes after exiting the MRI room and removing the stereotactic frame, following the same procedure as the pre-operative test.
The MRI-compatible touch tablet and stylus (Fig.
1
) were connected to a computer running an E-Prime (Psychology Software Tools, Sharpsburg, PA) program that allowed patients to "draw" on screens derived from the drawing section (Part B) of the Fahn-Tolosa-Marin Tremor Rating Scale [
6
]. This qualitative/semi-quantitative rating scale is widely used in research and clinically, but inter-rater reliability can be poor for the drawing items [
9
,
10
], a disadvantage that may be overcome through use of a tablet [
11
]. Drawing A (Fig.
3a
) was a large spiral with two full turns between guide lines, spaced 10 mm in real terms on the tablet surface. Drawing B (Fig.
3b
) was a smaller, tighter spiral with three full turns between guide lines, spaced 5 mm. Drawing C (Fig.
3c
) consisted of three separate, straight lines drawn between guide lines spaced 10 mm, 7 mm, and 4 mm. The stylus tip position was logged with 0.1 mm resolution at 600 Hz, and the completed trial screen was also captured for review. Each trial was self-paced, and participants were allowed to repeat trials, for example after clarifying instructions or because they were unable to maintain contact with the tablet during a trial.
×
Instead of simply rating the drawings on a semi-quantitative scale as in the original test on paper, the position data logs from the tablet were processed using MATLAB (Mathworks, Natick, MA) to calculate a tremor metric which has been validated in ET patients [
12
]. The metric's spectral analysis of stylus speed rather than position makes it relatively easy to calculate and meaningful regardless of the actual stylus trajectory, and it also emphasizes high-frequency tremor relative to low-frequency voluntary movement, in proportion to the frequency [
13
]. Intuitively, a good performance would have constant or slowly varying speed, while a tremulous performance would have oscillating speed. Position data were trimmed to remove non-response samples; down-sampled to 200 Hz; converted to speed in mm/s; censored to remove long pauses and unusually large values, likely due to lift-and-replace movements or inadvertent tablet contact; and then entered into a 2048-point fast Fourier transform (truncating or zero-padding as needed) to locate spectral power peaks in the 4–16 Hz range. The data were plotted (Fig.
2
) at intermediate stages of this process, for inspection of data quality. The area under the curve of the Fourier transform in 2-Hz bands centred on each peak was calculated, and the maximum area under the curve was recorded as the tremor metric for each trial. Finally, Wilcoxon signed rank tests were planned to compare paired pre- vs. post-operative tremor metrics for each drawing type (A, B, C) and hand (Dominant, Non-dominant). Because three drawing types were included to explore their respective utility, α was conservatively defined as 0.05 / 3 = 0.017 for these planned comparisons, and uncorrected
p
-values are presented below.
×
Results
Examples of the three drawing types and plots of the associated Fourier transforms are shown in Figs.
3
and
4
for one participant (pre- and post-operative, respectively, dominant hand only). All participants' tremor metrics for each drawing type and hand are plotted over time in Fig.
5
. For the planned comparisons, eight participants' data were used, after dropping one participant because the MRgFUS procedure had terminated without successful ablation due to a technical issue. Significant (
p
< 0.016, uncorrected) pre- vs. post-operative decreases were seen in the tremor metric calculated for all three drawing types in the dominant (treated) hand, but the differences were not significant in the non-dominant (untreated) hand, as summarized in Table
1
along with descriptive statistics. Additionally, intra-operative metrics tended to be intermediate between the pre- and post-operative metrics, with median values of 7.5, 5.4, and 4.6 mm/s
2
for Drawings A, B, and C, respectively (dominant hand only).
Table 1
Statistics of tremor metrics
Drawing A: Big Spiral

Drawing B: Small Spiral

Drawing C: Lines

Pre

Post

Pre

Post

Pre

Post

Dominant

Hand

12.5

4.1

12.3

3.4

12.0

4.9

10.0–18.3

3.7–5.1

7.4–17.7

2.5–4.0

10.9–15.2

4.5–5.6

Non-Dominant

Hand

17.5

19.7

18.9

16.4

11.8

12.6

9.3–61.1

15.6–44.1

6.4–86.5

9.4–46.3

8.3–40.4

9.4–33.5
×
×
×
Discussion
Conclusions
An MRI-compatible setup for quantitative tremor measurement was demonstrated that can be used pre-, post-, and intra-operatively during MRgFUS thalamotomy procedures, complementing standard qualitative assessment. After suggested enhancements and further testing, the system has potential to add objectivity to clinical trials and may lead to more optimal treatment. Extensions to fMRI studies of ET and PD are also likely.
Acknowledgements
Special thanks to Ruby Endre for her support during data collection.
Funding
Funding was provided by the Natural Sciences and Engineering Research Council of Canada and the Canadian Cancer Society Research Institute.
Availability of data and materials
The datasets generated during and/or analyzed during the current study are available from the corresponding author on reasonable request.
Authors' contributions
FT had a large role in the study design, did all the data collection and analysis, and did a large part of the interpretation and manuscript drafting. YH assisted in data collection and manuscript revision. MS contributed to the study design and assisted in data collection. TS contributed to interpretation and manuscript revision. KH contributed to the study design and revision of the manuscript. SG conceived of the study and did a large part of the interpretation and manuscript drafting. All authors approved the final manuscript.
Competing interests
FT, TS, and SG have invented intellectual property related to tablet technology. KH has invented intellectual property related to MRgFUS technology.
Consent for publication
Not applicable.
Ethics approval and consent to participate
All participants gave written informed consent, with approval of the Sunnybrook Health Sciences Centre Research Ethics Board.
Open Access
This article is distributed under the terms of the Creative Commons Attribution 4.0 International License (
http://​creativecommons.​org/​licenses/​by/​4.​0/​
), which permits unrestricted use, distribution, and reproduction in any medium, provided you give appropriate credit to the original author(s) and the source, provide a link to the Creative Commons license, and indicate if changes were made. The Creative Commons Public Domain Dedication waiver (
http://​creativecommons.​org/​publicdomain/​zero/​1.​0/​
) applies to the data made available in this article, unless otherwise stated.