01.12.2018 | Research article | Ausgabe 1/2018 Open Access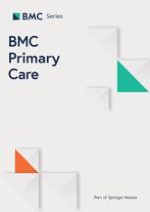 A conceptual model of treatment burden and patient capacity in stroke
Zeitschrift:
Autoren:

Katie I. Gallacher, Carl R. May, Peter Langhorne, Frances S. Mair
Wichtige Hinweise
Electronic supplementary material
Abstract
Background
Treatment burden is the workload of healthcare experienced by those with long-term conditions and the impact that this has on well-being. Treatment burden can negatively impact on quality of life and adherence to treatments. Individuals are likely to differ in their ability to manage health problems and follow treatments, defined as patient capacity. This has been under investigated in stroke. The aim of this paper is to create a conceptual model of treatment burden and patient capacity for people who have had a stroke through exploration of their experiences of healthcare.
Methods
Interviews were conducted at home with 29 individuals who have had a stroke. These were recorded and transcribed verbatim. Fifteen explored treatment burden and were analysed by framework analysis underpinned by Normalisation Process Theory (NPT). Fourteen explored patient capacity and were analysed by thematic analysis. Taxonomies of treatment burden and patient capacity were created and a conceptual model produced.
Results
Mean age was 68 years. Sixteen were men and 13 women. The following broad areas of treatment burden were identified: making sense of stroke management and planning care; interacting with others including health professionals, family and other stroke patients; enacting management strategies; and reflecting on management. Treatment burdens were identified as arising from either: the workload of healthcare; or the endurance of care deficiencies. Six factors were identified that influence patient capacity: personal attributes and skills; physical and cognitive abilities; support network; financial status; life workload, and environment.
Conclusions
Healthcare workload and the presence of care deficiencies can influence and be influenced by patient capacity. The quality and configuration of health and social care services has considerable influence on treatment burden and patient capacity. Findings have important implications for the design of clinical guidelines and healthcare delivery, highlighting issues such as the importance of good care co-ordination.