01.12.2018 | Research article | Ausgabe 1/2018 Open Access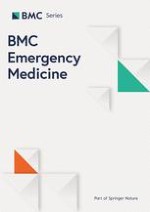 A cross-sectional exploratory study of knowledge, attitudes, and practices of emergency health care providers in the assessment of child maltreatment in Maputo, Mozambique
Zeitschrift:
Autoren:

Liliana Pinto, Adriana Lein, Raquel Mahoque, David W. Wright, Scott M. Sasser, Catherine A. Staton
Abstract
Background
In Mozambique, and other low-income countries (LICs), there is little information on the burden of child maltreatment (CM). Emergency care services (ECS) play an important role in recognizing, treating, and intervening in situations of CM. We aim to identify knowledge, attitudes, and practices regarding CM among health care providers in ECS at Mavalane General Hospital in Maputo, Mozambique.
Methods
This exploratory cross-sectional study evaluates the knowledge, attitudes, and practices of health care providers to diagnose and treat cases of CM. A 25 min, pilot-tested verbal interview questionnaire was administered to 49 physicians and nurses working in ECS at Mavalane General Hospital. Interviews were completed between October–November 2010. Data were managed and analyzed in SPSS 14.0 and descriptive statistics were generated.
Results
Of 49 health care providers, 83.6% reporting receiving no, or very little CM education or training. Only 61.2% had knowledge of physical abuse as a main form of child maltreatment and 38.8% were able to identify corresponding symptoms of physical abuse. Sexual abuse as a main form of CM was mentioned by 26.5 and 2% cited its symptoms. While 87.7% of health care providers strongly agreed or agreed that they hold an important role in preventing CM, 51.1% also strongly disagreed or disagreed that they feel confident diagnosing and treating CM cases. In regards to follow-up, 14.3% strongly disagreed or disagreed that they know where to refer victims for further follow-up and an additional 14.3% did not know whether they agreed or disagreed.
Conclusion
This study revealed knowledge gaps in emergency health care provider knowledge of the main forms of CM and their symptoms. The fact that a majority of health care providers in our sample did not receive information specific to CM in their medical education and training could explain this gap, as well as their unawareness of where to refer victims. Given that health care providers believe they play an important role in identifying and treating CM, future research should focus on raising physician awareness of CM and developing education and training materials grounded in cultural contexts to build response capacity in Mozambique and other LICs.