10.11.2020 | Article | Ausgabe 3/2021 Open Access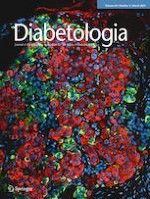 A healthy lifestyle mitigates the risk of heart disease related to type 2 diabetes: a prospective nested case–control study in a nationwide Swedish twin cohort
Zeitschrift:
Autoren:

Rongrong Yang, Hui Xu, Nancy L. Pedersen, Xuerui Li, Jing Yu, Cuiping Bao, Xiuying Qi, Weili Xu
Wichtige Hinweise
Supplementary Information
Rongrong Yang and Hui Xu contributed equally to this manuscript.
Publisher's note
Springer Nature remains neutral with regard to jurisdictional claims in published maps and institutional affiliations.
Abstract
Aims/hypothesis
We aimed to examine the association between type 2 diabetes and major subtypes of heart disease, to assess the role of genetic and early-life familial environmental factors in this association and to explore whether and to what extent a healthy lifestyle mitigates the risk of heart disease related to type 2 diabetes.
Methods
In this prospective nested case–control study based on the Swedish Twin Registry, 41,463 twin individuals who were aged ≥40 and heart disease-free were followed up for 16 years (from 1998 to 2014) to detect incident heart disease. Type 2 diabetes was ascertained from self-report, the National Patient Registry and glucose-lowering medication use. Heart disease diagnosis (including coronary heart disease, cardiac arrhythmias and heart failure) and onset age were identified from the National Patient Registry. Healthy lifestyle-related factors consisted of being a non-smoker, no/mild alcohol consumption, regular physical activity and being non-overweight. Participants were divided into three groups according to the number of lifestyle-related factors: (1) unfavourable (participants who had no or only one healthy lifestyle factor); (2) intermediate (any two or three); and (3) favourable (four). Generalised estimating equation models for unmatched case–control design and conditional logistic regression for co-twin control design were used in data analyses.
Results
Of all participants, 2304 (5.5%) had type 2 diabetes at baseline. During the observation period, 9262 (22.3%) had any incident heart disease. In unmatched case–control analyses and co-twin control analyses, the multi-adjusted OR and 95% CI of heart disease related to type 2 diabetes was 4.36 (3.95, 4.81) and 4.89 (3.88, 6.16), respectively. The difference in ORs from unmatched case–control analyses vs co-twin control analyses was statistically significant (OR 1.57; 95% CI 1.42, 1.73;
p
 < 0.001). In stratified analyses by type 2 diabetes, compared with an unfavourable lifestyle, an intermediate lifestyle or a favourable lifestyle was associated with a significant 32% (OR 0.68; 95% CI 0.49, 0.93) or 56% (OR 0.44; 95% CI 0.30, 0.63) decrease in heart disease risk among patients with type 2 diabetes, respectively. There were significant additive and multiplicative interactions between lifestyle and type 2 diabetes on heart disease.
Conclusions/interpretation
Type 2 diabetes is associated with more than fourfold increased risk of heart disease. The association still remains statistically significant, even after fully controlling for genetic and early-life familial environmental factors. However, greater adherence to a healthy lifestyle may significantly mitigate the risk of heart disease related to type 2 diabetes.
×