01.12.2011 | Correspondence | Ausgabe 1/2011 Open Access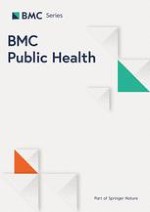 A life course approach to injury prevention: a "lens and telescope" conceptual model
Zeitschrift:
Autoren:

Jamie Hosking, Shanthi Ameratunga, Susan Morton, Danilo Blank
Wichtige Hinweise
Electronic supplementary material
The online version of this article (doi:
10.​1186/​1471-2458-11-695
) contains supplementary material, which is available to authorized users.
Jamie Hosking, Shanthi Ameratunga contributed equally to this work.
Competing interests
The authors declare that they have no competing interests.
Authors' contributions
JH and SA drafted the manuscript. All authors contributed to the study conception and analysis, reviewing and revising the article, and approved the final manuscript.
Background
Our understanding of injury, its causes and opportunities for prevention are informed by paradigms drawn from a range of disciplines, including epidemiology, biomechanics, ergonomics and the behavioral and social sciences [
1
,
2
]. As many injuries follow acute events and are considered to be relatively sudden in onset [
3
], it is tempting to focus on the short-term and proximal influences on injury (e.g., speeding as a risk factor for a motor vehicle crash, or the time elapsed to availability of definitive trauma care as a risk factor for injury-related deaths). While such factors are undeniably important, risks of injury are also influenced by living conditions, such as the urban environment, and access to money and other resources [
4
]. There are a host of distal factors that influence these domains, not all of which are inherently obvious or actively considered as amenable to intervention in many injury prevention strategies.
The life course approach is notable for its longer-term temporal perspective, and is an increasingly influential framework in a range of areas of health, especially preventative medicine [
5
–
7
]. In this paper, we examine the models and concepts that have most strongly influenced the field of injury, drawing on seminal articles, book chapters and other prominent resources, and describe the extent to which life course concepts have been addressed in existing approaches to injury. We then summarize the development of and main concepts inherent in the life course approach, and discuss how this approach can be applied to the field of injury. Drawing on this exploration, we offer a model that integrates the two perspectives to address the burden of injury across the life course.
Common injury concepts
The life course approach
Two main concepts are represented in the modern life course approach: an extended temporal dimension, with links between exposures and outcomes that span many years, or even generations; and an ecological perspective, according to which the contexts in which individuals live are critical, as are changes in those contexts over time. Although some injury control frameworks have incorporated ecological considerations, the extended temporal dimension has not been represented. In the next section, we analyze the relevance of these two main concepts to injury, providing some specific examples that illustrate the concepts.
Applicability of life course concepts to injury prevention
Extending concepts regarding "determinants of injury"
Compared to existing injury models, a life course approach explicitly extends the temporal dimension of relevance when considering determinants of injury. While the "pre-event" phase in the Haddon matrix is typically (although not exclusively) applied to a time period that is relatively proximal to the time of the injury event, a life course approach views the relevant determinants as having effects that accrue over a lifetime, with potentially important effects across generations. Intergenerational effects have been demonstrated in the agricultural setting, where parental injury has been associated with a higher risk of subsequent injury to children [
43
]. This could be related to intergenerational associations in injury risk behaviors, or to the sharing of hazardous environments across generations. There is a need for research that more clearly identifies the mechanisms that mediate or counter the transmission of these risks in different settings.
Similarly, while socioeconomic status is established as an important determinant of injury rates [
44
], the relevant periods of influence can occur across the life course. As demonstrated for chronic diseases, socioeconomic trajectories across the life course and intergenerational correlations in factors such as income, social class and employment status can mediate important social inequities in health outcomes [
4
,
45
,
46
]. Furthermore, these inequalities must be considered in the context of multiple levels of influence, including the individual and the neighborhood levels [
37
]. A life course approach highlights the need to address the social inequalities in injury as well as overall injury rates. While the implications at national and regional levels are obvious as attested to by many studies and reviews investigating socioeconomic inequalities in injury, the issues involved are particularly salient at the global level where hazardous environments and inequities in access to resources of many kinds place people living in low- and middle-income countries at much greater risk of injury compared with those in higher-income countries [
47
]. For example, while childhood drowning in swimming pools have drawn much-needed policy attention in many high-income countries, rates of drowning are not only higher by several orders of magnitude in countries such as Bangladesh and China, but also demand attention to much more challenging contextual issues, such as the risks from flooding of homes and play areas [
47
].
There are many examples revealing intergenerational correlations in injury risk. Being physically punished as a child is not only associated with being the victim of spousal abuse later in life (an effect across the life course of an individual), it is also associated with abusing, as an adult, one's own child [
48
]. This abuse, in turn, has lifelong health implications for the victim [
41
]. The alcohol consumption of parents is correlated with their adolescent children's alcohol consumption [
49
], and early onset of alcohol drinking (for example, aged under 14 years) not only predicts problem drinking later in life, but also predicts early onset of alcohol drinking in that person's children [
50
]. Furthermore, while the utility of labeling individuals as "accident-prone" is debatable [
51
], there is little doubt that the characteristics of the social and physical environments that people live in directly influence their risk of injury. A life course perspective emphasizes the need to see "injury proneness" as representing not fixed, intrinsic personal characteristics, but rather, an opportunity to create safer environments for populations identified as being at higher long-term risk of injury.
The "added value" for injury interventions
Building on the features noted above, injury prevention strategies with effects that can reach across the life course can be particularly powerful. For example, one home visiting intervention was found not only to reduce child abuse and neglect [
52
], but also to reduce injury risk factors for children in the intervention group when they were older, in the form of problem drinking in adolescence [
53
]. Several other social and health outcomes were also improved [
54
]. This suggests a need to be mindful both of the potential duration of intervention effects, and also the multiple outcomes that may stem from a single intervention. While educational interventions often target proximal injury risk factors, education is also a component of the more distal concept of socioeconomic status, suggesting that some interventions may result in both proximal and distal effects. Home visiting interventions, which can address multiple injury risk factors for several different people in a family, also reflect the importance of employing an ecological perspective that recognizes that people "influence each other as part of a connected system" [24, p. 557]. However, more studies are needed to demonstrate the long-term effects of injury prevention interventions [
55
].
In the chronic disease sphere, the discovery of atherosclerotic changes as early as the second decade of life led to calls for the "lifelong prevention of atherosclerosis" [6, p. 1129]. Taking a lifelong approach to injury prevention can be considered in the same light. For example, while mortality from falls occurs overwhelmingly in the elderly [
56
], risk factors for falls accumulate throughout the life course. Trajectories in physical activity start early in life, and physically active children are more likely to become physically active adults [
57
]. Physical activity has also been shown to be an important component of falls prevention in the elderly [
58
]. With the neighborhood environment being a recognized determinant of physical activity at all ages [
59
], exposure to activity-friendly environments early in life could thus be an important environmental determinant of falls in later life. In some situations, the hazardous exposure may interact with other age-related factors to increase the risk of injury over the life course. For example, exposure to high levels of occupational noise affects the cumulative risk of significant hearing impairment, which may manifest later in life due to the additive effects of age-related hearing loss [
60
]. Community-level factors that can influence drinking initiation among youth [
61
] can also increase the risk of subsequent alcohol-related unintentional injury in adulthood [
62
]. These findings indicate the significant benefits that could result from comprehensive injury prevention strategies that consider intervention opportunities both early in life and in later years, with particular awareness of the physical and social environments.
The ecology of injury
A life course model for injury prevention
The preceding section demonstrates that life course and ecological influences on injury are conceptually plausible and supported by empirical evidence. In this section we propose a model that integrates both injury prevention and life course concepts.
As noted earlier, the Haddon matrix remains the most prominent injury conceptual model, with a central place in textbooks and current leading teaching resources. As well as a temporal dimension, the Haddon matrix identifies host, agent and environmental factors (both social and physical) that contribute to injury. The two main concepts represented in the modern life course approach are an extended temporal dimension and an ecological perspective. Figure
1
presents a schematic view of a model that integrates the salient concepts of the Haddon matrix and the life course approach to inform injury prevention.
×
In comparison with the Haddon matrix (Table
1
), this tool emphasizes broader ecological influences and life course and intergenerational determinants of injury. Furthermore, the tool can be used to consider potential long-term effects that can arise both from injuries and from interventions.
Symbolically, the tool takes the form of a telescope and lens - representing its extended time dimension, and its ecological and intergenerational focus. The "lens" contains, at its centre, the host (the person at risk of injury) and the vehicle (through which the transfer of energy occurs, such as a motor vehicle in road traffic injury, or a firearm in the case of gunshot wounds). The host and vehicle are located within and influenced by the social and physical environments, ranging from the home environment to the local community and the global context. This combines the commonly used concepts in the Haddon matrix with the broader levels of environmental influence described by many ecological models [
26
–
28
,
37
,
70
,
71
]. These environmental factors are not only of fundamental importance in the causation of injury, but also in the level of functioning and disability after injury, as illustrated by the International Classification of Functioning, Disability and Health [
72
]. We represent the boundaries between the ecological layers in the tool with dashed lines in recognition of the dynamic interactions between all components of the "lens".
By fitting this "lens" on the end of the "telescope", a life course dimension is added to the tool. As people move through the different stages of the life course, their personal attributes evolve, as do the dynamic social and physical environments with which they interact. All of these factors influence the accumulation of injury risk for individuals, as well as for their families and future generations. Accordingly, each of these factors constitutes a potential target for injury prevention interventions.
An example of the application of the model is provided by the topic of climate change, referred to earlier. The global physical environment (e.g. climate) and macro-social environment (e.g. climate policy) are interdependent. Both influence host factors (e.g. travel behavior), which itself influences road traffic injury risk. Travel behavior also affects greenhouse gas emissions, which contribute to future climate change that will be experienced by the host in later stages of life, as well as by future generations.
Conclusions
While injuries are typically attributed to discrete events, these are often strongly associated with social and ecological influences including risks accumulated throughout the life course. Some injury risk factors, such as those relating to alcohol use, exposure to violence and socioeconomic status, are also transmissible between generations. Acknowledging the importance of a longer-term perspective on injury - along the lines of a "chronic disease" - we propose a "lens and telescope" model that integrates traditional injury prevention and life course approaches. In doing so, we do not deny the vital significance of addressing the immediate events surrounding an injury, or the final catalysts in pathways that result in injury. Rather, we suggest that explicitly integrating a life course approach helps identify strategies that actively address broader social and ecological determinants as well as achieve co-benefits across multiple health domains for many generations.
Acknowledgements
No external sources of funding were received for this research.
Competing interests
The authors declare that they have no competing interests.
Authors' contributions
JH and SA drafted the manuscript. All authors contributed to the study conception and analysis, reviewing and revising the article, and approved the final manuscript.