01.12.2018 | Research | Ausgabe 1/2018 Open Access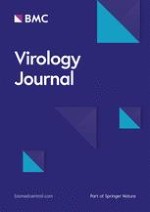 A loop-mediated isothermal amplification assay for the detection and quantification of JC polyomavirus in cerebrospinal fluid: a diagnostic and clinical management tool and technique for progressive multifocal leukoencephalopathy
Zeitschrift:
Autoren:

Hitomi Kinoshita, Kazuo Nakamichi, Chang-Kweng Lim, Mutsuyo Takayama-Ito, Lixin Wang, Itoe Iizuka, Ichiro Kurane, Masayuki Saijo
Wichtige Hinweise
The original version of this article was revised: In the original publication of article [1], '20 × 101 copies', which is in the sentence 'As seen in Fig. 4, the sensitivity of the specimens containing equal to or more than 2.0 × 101 copies in 2 μL of extracted DNA (equivalent to ≥3.0 × 103 copies/mL CSF) was 100% (29/29)' changes to '2.0 × 101 copies' in results section. The publisher apologizes to the readers and authors for the inconvenience. The original article has been corrected.
Abstract
Background
JC polyomavirus (JCV) is the causative agent of progressive multifocal leukoencephalopathy (PML), a demyelinating disease of the central nervous system in immunosuppressed patients. PML usually has a poor prognosis. Detection and quantification of the JCV genome in cerebrospinal fluid (CSF) is an efficacious tool for the diagnosis and management of PML, for which proper therapeutic interventions are required.
Methods
A loop-mediated isothermal amplification (LAMP) assay was applied for the quantitative detection of JCV. The LAMP assay was evaluated for the efficacy in diagnosis of PML in comparison with the TaqMan-based quantitative real-time PCR (qPCR) assay using 153 CSF specimens collected from patients with suspected PML.
Results
The LAMP assay showed no cross-reactivity against other polyomavirus plasmids, viral DNA, and viral RNA, which causes encephalitis, and detected 1 copy of the standard DNA per reaction. Among 50 qPCR-positives, 42 specimens (containing JCV genome ranged from 3.2 × 10
0
to 3.2 × 10
6
copies/reaction) showed positive reactions and 8 specimens (containing 0.9 to 19.9 copies/reaction) showed negative in the LAMP assay. Furthermore, 3 of 103 qPCR-negative specimens showed positive reactions in the LAMP assay. The sensitivity, specificity, positive predictive value, and negative predictive values of the LAMP assay were 84% (42/50), 97% (100/103), 93% (42/45), and 93% (100/108), respectively. The kappa statistic was 0.83. The JCV loads determined by the LAMP assay showed a strong positive correlation with those determined by the qPCR assay for 33 specimens with copy numbers of ≥1 copies/reaction (
r
 = 0.89). Additionally, the LAMP assay could monitor the JCV genome copy number in CSF for sequential samples equivalently to qPCR assay.
Conclusions
The newly developed LAMP assay is highly specific against JCV and detect the JCV genome in the sample DNA containing 20 or more copies of JCV genome per reaction with 100% sensitivity (
n
 = 29), which corresponds to ≥3 × 10
3
copies/mL of CSF. The LAMP assay is useful for the diagnosis and offers valuable information for the evaluation and management of PML in the clinical setting.