01.12.2018 | Review | Ausgabe 1/2018 Open Access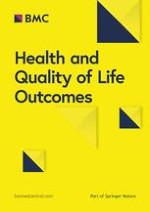 A mini-review of quality of life as an outcome in prostate cancer trials: patient-centered approaches are needed to propose appropriate treatments on behalf of patients
Zeitschrift:
Autoren:

Yohann Foucher, Marine Lorent, Philippe Tessier, Stéphane Supiot, Véronique Sébille, Etienne Dantan
Wichtige Hinweise
Electronic supplementary material
Abbreviations
BPI-SF
Short Form of the Brief Pain Inventory
FACT-G
Functional Assessment of Cancer Therapy – General (any tumor type)
FACT-P
Functional assessment of cancer therapy for prostate cancer
FAPSI
FACT Advanced Prostate Symptom Index
HRQoL
Health-Related Quality of Life
MCID
Minimal clinically important difference
Background
In Europe, Prostate Cancer (PC) is the second most frequent cancer in men with an incidence of 9·55 per 1000 person-years when an invitation to screening is performed and 6·23 per 1000 person-years otherwise [
1
]. Early diagnosis improved by PSA testing has recently allowed a better estimation of its incidence [
2
]. Over the last decades, many progresses have been done in the treatment of patients with PC, partially explained by the improvement of the prediction of the disease progression based on scoring systems [
3
,
4
]. The objectives of assessing PC patients' risk level of future adverse health events is i) to avoid over-treatment of patients at low-risk of recurrence or death related to PC, and ii) to avoid under-treatment of high-risk patients.
Although guidelines are available for such stratified medical decision making [
5
,
6
], some questions remain unresolved. One of the main issues to address concerns the trade-offs between the benefits and the costs of possible treatment options in terms of both survival and health-related quality of life (HRQoL). Several studies have shown that PC patients are ready to make trade-offs between their quantity and their quality of life [
7
–
10
], especially when providing balanced information of different treatment options [
11
]. For instance, elderly patients may never experience disease progression to metastatic stage during their remaining lifetime [
12
], while treatments aiming at preventing disease progression can substantially deteriorate their HRQoL [
13
]. Younger men may also prefer interventions that preserve their HRQoL, but at the potential cost of reducing the disease progression-free survival. In a patient-centered medical decision making perspective, the treatments should therefore be compared against each other by weighting their benefits and costs in terms of both survival and HRQoL.
In this context, we proposed a mini-review. This type of study provides a focused review of the literature, the main objective being to raise questions or to suggest new hypotheses for research. We aimed to question whether the trade-offs between survival and HRQoL are considered in high-impact factor journals and to suggest recommendations for future studies based on patient-centered endpoints.
Methods
Literature search strategy
A literature search was conducted from the PubMed database for recent papers published between May 01, 2013, and May 01, 2015. In order to obtain a picture of the main trends in the medical literature, we focused on nine prominent journals in oncology or general medicine (impact factor ≥ 15 in 2013). We indicated « prostatic neoplasms » as Medical Subject Headings (MeSH) terms and « randomized controlled trial » as publication type. The research equation used in PubMed is presented in Additional file
1
. The PRISMA-P (Preferred Reporting Items for Systematic review and Meta-Analysis Protocols) checklist is also provided in the Additional file
2
.
Data extraction
All papers resulting from this search were independently double-blinded reviewed (Y Foucher, M Lorent, or E Dantan). The first task was to exclude papers associated with non-randomized controlled trials, non-original works, without patients' follow-up, or non-comparative analyses. The second task was to collect the following characteristics from the selected papers: the study design, the patients' inclusion criteria, the patients' maximum follow-up duration, the compared treatments, the sample size in each arm, the endpoints, the statistical methods used, the reference to the results of an additional paper and the financial support. If any disagreements between reviewers occurred, they were solved by discussions. We used Zotero to manage the records.
Results
Discussion
Conclusion
In conclusion, our mini-review suggests that recent clinical trials published in journals with high-impact are not designed to precisely describe the potential trade-offs between the quantity and the quality of life. It is now time to avoid designing trials that mainly, or even only, consider clinical efficacy. Composite patient-centered outcomes merging the quantity with the quality of life are needed to propose the most appropriate treatment on behalf of patients' best interest. We recommend the use of indicators such as QALYs as principal endpoint in future clinical trials.
Acknowledgements
Not applicable.
Funding
This work was supported by the Cancer National Institute (INCa, MAP-MARKER, N°2013–137).
Availability of data and materials
Data sharing not applicable to this article as no datasets were generated or analyzed during the current study.
Ethics approval and consent to participate
Not applicable.
Consent for publication
Not applicable.
Competing interests
The authors declare that they have no competing interests.
Publisher's Note
Springer Nature remains neutral with regard to jurisdictional claims in published maps and institutional affiliations.
Open Access
This article is distributed under the terms of the Creative Commons Attribution 4.0 International License (
http://​creativecommons.​org/​licenses/​by/​4.​0/​
), which permits unrestricted use, distribution, and reproduction in any medium, provided you give appropriate credit to the original author(s) and the source, provide a link to the Creative Commons license, and indicate if changes were made. The Creative Commons Public Domain Dedication waiver (
http://​creativecommons.​org/​publicdomain/​zero/​1.​0/​
) applies to the data made available in this article, unless otherwise stated.