01.12.2018 | Research article | Ausgabe 1/2018 Open Access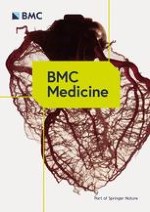 A model of access combining triage with initial management reduced waiting time for community outpatient services: a stepped wedge cluster randomised controlled trial
Zeitschrift:
Autoren:

Katherine E. Harding, Sandra G. Leggat, Jennifer J. Watts, Bridie Kent, Luke Prendergast, Michelle Kotis, Mary O'Reilly, Leila Karimi, Annie K. Lewis, David A. Snowdon, Nicholas F. Taylor
Abbreviations
SACS
Sub-acute ambulatory care services
STAT
Specific Timely Appointments for Triage
Background
Long waits for services are a problem for community outpatient services with negative consequences for patients and service providers. Of the various strategies that have been tried to reduce waiting time, there are several elements that show promise of effectiveness but evidence is limited to small, single-site studies or from extrapolation of evidence from emergency departments and primary care settings. It is not known whether a model of care that brings these key elements together can be successful in reducing waiting time across a variety of community-based outpatient health services. This trial aimed to determine whether a model of access that combines triage with initial management and allows supply to be responsive to demand fluctuations can be used to reduce waiting time across multiple community outpatient services.
Methods
Design
A stepped wedge cluster randomised controlled trial was conducted [
26
] in accordance with the published trial protocol [
27
]. Trial data collection was completed from October 2015 to March 2017. Data were collected from all sites for a 12-week pre-intervention control period. A new site then implemented the intervention every 4 weeks, commencing February 2016. Following the implementation period of 12 weeks at each site, intervention data were collected for a minimum of 12 weeks at all sites (Fig.
1
).
×
The trial was registered with the Australian and New Zealand Clinical Trial Registry (ACTRN12615001016527) [
27
] and ethical approval was provided by the Human Research Ethics Committee of the health network. Funding was provided by the Australian National Health and Medical Research Council (APP1076777) and the Victorian Department of Health and Human Services.
Setting
The health network in which the trial took place provides care to a population of more than 700,000 people in eastern metropolitan Melbourne, Australia, and adjacent rural communities. The eight sites within this network that took part in the study met the criteria of providing community outpatient services. For the purposes of the trial, "community outpatient services" were considered to include community health services and sub-acute ambulatory care services (SACS). In Australia, public community health services provide allied health, community nursing services and medical services (within multi-disciplinary teams) to improve health and well-being. They may assist in recovery after an illness or injury, provide support in the management of chronic health conditions, support children with development disabilities or participate in health promotion activities. SACS also offer community-based care, but are usually co-located with other services provided within public health networks [
28
]. Services are often associated with a hospital admission prevention strategy or follow-up after a hospital stay. For example, they may include specialist, multi-disciplinary teams for assessment and management of conditions such as dementia, incontinence, falls or outpatient multi-disciplinary rehabilitation programs. Sites were selected for inclusion in the trial from 28 community outpatient services within the network that participated in a preliminary study exploring managers' perceptions of factors that affect waiting lists [
9
]. Selection for the current trial was based on suitability for the intervention and approval from service managers. Community outpatient services in the network were eligible to participate if they typically provided care over series of appointments, used waiting lists to manage demand and reported the length of their waiting lists to be reasonably stable over the previous 2 years.
Intervention
All sites used a waiting list to manage demand in the pre-intervention period, with new patients offered appointments as they could be accommodated in clinician schedules. Specific Timely Appointments for Triage (STAT) has been described in detail previously [
27
]. The fundamental principle of the intervention is that the rate of demand is calculated, and the number of new appointments required each week to keep up with demand is protected in clinician schedules. Patients are allocated an initial appointment immediately after referral (minimising processes associated with access and triage), and prioritisation decisions shift from priority of access to the service to a focus on priority of need for ongoing services after initial assessment. Clinicians make these decisions based on clinical judgement, with access to both a complete picture of client needs and the context of demand for the service.
In line with similar interventions in other settings [
21
], the intervention began with short-term, targeted interventions involving a small injection of resources that aimed to reduce or clear the backlog of waiting patients. Participating sites were free to use these resources in whatever way they deemed most effective; possibilities included, but were not limited to, employing additional short-term staff, increasing hours of part-time staff or contracting work to private providers. No additional ongoing resources were provided. Team leaders and mangers at each site led the implementation, with project officers from the research team providing education about the intervention and informal support and consultation as required during the implementation period [
27
].
Participants
Routinely collected data were analysed from all patients who had their first appointment with the site within the control and intervention periods at each site. New patients were not recruited during the 12-week implementation period, and data collection was also suspended at all sites during the Christmas holiday period because several participating sites either closed or markedly reduced services during this period. Service use of all participating patients was followed for 12 weeks from the date of first appointment.
Randomisation
The order of intervention for the eight sites was determined through generation of a random sequence using an online randomisation generator (
http://​www.​randomization.​com
). This was performed in a concealed manner using a single block by a researcher not involved in recruitment or data collection. Service providers were not informed of the order of implementation until eight sites had been recruited and consented to the project.
Outcome measures
The primary outcome was time in days from referral to first appointment at the level of the patient. Secondary outcome data were collected to determine impacts of the change in model of access on other aspects of service provision at the level of the patient. These were as follows: the rate of missed appointments, the total number of appointments received, the proportion of patients discharged at the end of 12 weeks, the time between the first and second appointment, and the number of unplanned admissions and resulting number of unplanned days spent in hospital in the 6 months following the first appointment with the included site as a marker of adverse events.
Additional variables were collected at both patient and site levels to evaluate the impact of other factors that may have influenced outcomes. These included age, sex, date of referral (reflecting season) and size of the site. The ratio of referrals from the same 12-week time periods over 2 years was also collected for each site as an indicator of any changes in service demand over the course of the project.
Patients attending for the first time during the study period and therefore meeting eligibility for inclusion in the sample were identified prospectively from clinician schedules. Primary and secondary outcome data were then collected from the health network database for each of these patients. Information from databases was supplemented with manual checking of clinician schedules and written referrals to verify accuracy of data or follow up missing information as required.
Other outcome measures
Health utilisation, cost data, quality of life and service satisfaction data were collected from a sample of 557 patients across the eight sites that contributed to a health economics analysis. In-depth interviews were also conducted with 20 staff members who experienced the change to evaluate the process of implementing the STAT model. Findings of these additional analyses will be reported separately.
Sample size
A sample of 2496 participants was estimated as the minimum required to detect a mean difference with small to medium effect size in waiting time at 5% level of significance, power of 80% and an intraclass correlation coefficient (ICC) of
ρ
 = 0.01 [
29
,
30
]. The calculation estimated approximately 26 admissions per site per 4-week block of data collection. The sample size calculation was based on conservative estimates of the effect size detected in the pilot trial (
δ
 = .65) [
22
] consistent with similar effect sizes observed in studies of Advance Access in general practice settings [
31
], as well as the number of steps, the number of baseline measurements and the number of measurements between steps in the stepped wedge design.
Statistical analysis
Waiting time (a count variable) from referral to first scheduled appointment was modelled using generalised mixed effects models assuming a negative binomial dependent variable to allow for over-dispersion. The model was used to assess the effectiveness of the intervention while adjusting for potential confounders such as patient age, patient gender, referral season (summer, autumn, winter and spring), size of the site and demand ratio. A random effect was included for clustering within the site to allow for within-site correlation. Since the intervention effect was likely to vary across clusters, we followed the advice of Davey et al. [
32
] and ensured that this was adequately modelled. To do so, we introduced a slope random effect for treatment. As a sensitivity analysis, a Gaussian linear mixed effects model was used, allowing for different variances within clusters and both a random intercept and slope were fitted to the log of waiting time plus one. Analyses were completed using the statistical package R version 3.3.3 [
33
].
Results
Data were collected from 3113 participants, 1252 in the pre-intervention period and 1861 in the post-intervention period. Characteristics of the sample are included in Table
1
. Patient characteristics appeared well matched between control and intervention periods, although differing lengths of time in the control and intervention period for each site due to the trial design contributed to some observed differences. For example, the greater number of patients referred for physiotherapy services and musculoskeletal disorders in the post intervention group was accounted for by site 2 (the largest site) having a short pre and long post intervention period.
Table 1
Participant characteristics
Control period

Intervention period

Patient characteristics

 Female

743 (59%)

1172 (63%)

 Male

509 (41%)

689 (37%)

43 (30)

41 (29)

 Musculoskeletal

408 (33%)

862 (46%)

 Neurological

113 (9%)

51 (3%)

 Developmental assessment

304 (24%)

340 (18%)

 Incontinence

350 (28%)

511 (27%)

 General function (e.g. falls, mobility, home assessment)

77 (6%)

97 (5%)

 Hospital

243 (19%)

279 (15%)

 Medical practitioner

412 (33%)

673 (36%)

 Self/relative/carer

146 (12%)

151 (8%)

 Community service provider

450 (36%)

757 (41%)

First discipline appointment

n (%)

 Physiotherapist

695 (56%)

1333 (72%)

 Occupational therapist

64 (5%)

70 (4%)

 Speech pathologist

179 (14%)

96 (5%)

 Nurse

238 (19%)

241 (13%)

 Medical specialist

62 (5%)

106 (6%)

 Social worker

9 (1%)

6 (< 1%)

 Dietician

5 (< 1%)

9 (< 1%)
The eight sites varied both in the nature of the client group (age range, conditions) and service characteristics (size, rural or metropolitan catchment area and staffing mix). Service demand was stable through the period of the trial for five sites; three sites had substantial increases in number of referrals received. Characteristics of included sites are shown in Table
2
.
Table 2
Characteristics of participating sites
Site characteristics

Number of sites

 Community health service

4

 Multidisciplinary SAC clinic

3

 Allied Health Outpatient service

1

Service size (clinical EFT)

(median, IQR)

2.7 (1.5–3.3)

Primary catchment area

 Rural

2

 Metropolitan

4

 Mixed

2

Disciplines represented

(n)

 Single-discipline service

3

 2–3 disciplines

4

 > 3 disciplines

1

 Paediatric

3

 Adult

4

 Mixed

1

 Continence

2

 Neurological

1

 Developmental disorders

3

 Mixed (ortho/neuro/general frailty)

2

Stability of demand

 No substantial change

5

  (< 10% difference, year 1 to year 2)

 25–50% increase

1

 50–75% increase

2
Implementation of the intervention
The intervention was implemented as planned at each of the eight sites. The mean waiting time of the last 20 patients to be seen at the end of the implementation phase for each site was 33% lower than the mean waiting time for the first 20 patients referred at the start of the implementation phase. This suggests that short-term waitlist reduction strategies (the first component of the intervention) had some effect. A variety of methods, alone or in combination, were used to reduce the numbers of waiting patients during the implementation phase, including extra hours for existing staff (5 sites), additional administrative hours to manage bookings and audit the waitlist (4 sites), employment of additional temporary clinical and/or administrative staff (4 sites) and contracting private service providers (1 site). On average, the investment in waitlist reduction strategies at each site was equivalent to 5% of the annual salary budget (mean AUD$9000) at each site over the 12-week implementation period (range 0.5 to 10%).
Effect of the intervention: waiting time
The intervention resulted in a 33.7% mean reduction in waiting time until first appointment (IRR = 0.663, 95% CI 0.516 to 0.852,
P
 = 0.001) (Table
3
). Waiting time decreased from a median of 42 days (IQR 19 to 86) in the control period to a median of 24 days (IQR 13 to 48) in the intervention period. The reduction in waiting time during the intervention period was observed to be accompanied by a reduction in variability in waiting time; there appeared to be fewer patients waiting long periods in the intervention period compared with the control period (Fig.
2
). Age and gender were significant covariates (age: IRR = 0.997, 95% CI 0.995 to 0.998,
P
 < 0.001; gender: IRR = 0.931, 95% CI 0.883 to 0.982,
P
 = 0.008), with the mean waiting time estimated to decrease 0.3% per year of increasing age (i.e. older patients were more likely to have shorter waiting times) and, on average, males had an estimated 6.9% lower waiting times than females. Both of these covariates were further tested for interactions with the intervention. Neither interactions were significant suggesting that intervention effects did not significantly differ with respect to gender or age. The findings from the sensitivity analysis were similar in regard to statistical significance and hence not reported further.
Table 3
The effect of STAT on time from referral to first appointment (primary outcome)
Intervention

Control

Adj ratio

(95% CI)

ICC

 Mean (SD)

35.6 (33.6)

60.0 (55.2)

IRR 0.663 (0.516 to 0.852)

0.058

 Median (IQR)

24 (13–48)

42 (19–86)
×
Effect of intervention: secondary outcomes
There were no differences in the total number of appointments in the first 12 weeks and the number of days from the first to the second appointment between the intervention and control periods (Table
4
). There was little difference in the observed proportion of patients discharged in the first 12 weeks (approximately 50%). However, taking account of clustering, there were reduced odds that patients during the intervention period would be discharged in the first 12 weeks.
Table 4
The effect of STAT on secondary outcomes
Intervention

Control

Adj ratio

(95% CI)

ICC

Appointments missed per patient,

n

0.5 (0.7)

0.4 (0.9)

IRR 1.18 (1.04 to 1.35)

0.01

0 (0–1)

0 (0–1)

Time from the 1st to 2nd appointment,

days, n

28.5 (18.5)

28.8 (18.5)

IRR 1.03 (0.98 to 1.09)

0.03

23 (13–42)

21 (14–39)

Appointments in first 12 weeks,

n

2.4 (2.1)

2.1 (1.7)

IRR 0.99 (0.93 to 1.05)

0.01

2 (1–3)

2 (1–3)

Patients discharged at 12 weeks,

%

50.7

48.5

OR: 0.77 (0.60 to 0.99)

0.08

Unplanned admission days,

n

0.4 (4.0)

0.3 (3.5)

IRR 1.33 (0.49 to 3.59)

0.00

0 (0–0)

0 (0–0)

Proportion of patients with unplanned hospital admissions within 6 months,

%

2.3

2.7

OR 1.039 (0.51 to 2.13)

0.24
Patients in the intervention period were more likely to miss a scheduled appointment compared to patients in the control period (OR 1.557, 95% CI 1.019 to 2.222). This finding was consistent with observations that the rate of missed appointments increased from 11% in the control period to 16% in the intervention period.
Regarding patient outcomes, there was no difference between the intervention and control periods for the likelihood of having an unplanned hospital admission within 6 months after the first outpatient appointment.
Discussion
One perceived risk of an intervention that allows patient flow into a service at a steady rate is the possibility that a "hidden" waitlist is created, where patients receive a first appointment promptly but then wait for a second appointment. The current trial showed no difference in the time from first to second appointment when considering the data across all sites. This finding suggests that concerns about secondary delays were unfounded and that clinicians were prioritising second appointments equally.
This trial was conducted in eight community outpatient sites that differed from each other in a number of ways. They provided a range of services to patients ranging from infants to the frail elderly, some treated chronic conditions and others provided short-term follow-up to acute injuries. All sites, however, shared the common features of providing non-emergency services to patients over a series of outpatient appointments. These observations suggest that the STAT model is likely to be generalisable to a wide range of outpatient services provided that they have these features. STAT encourages clinicians to change the focus of decisions about patient priority; rather than triage decisions influencing access to the service, prioritisation is instead directed at the rationing of resources for ongoing treatment. In order for this to work, there needs to be some flexibility in the way that services are delivered. For example, clinicians working in these types of services can choose to see patients less frequently, for shorter appointments, or move patients from individual to group sessions during times of high demand. Results of this trial suggest that STAT is likely to be applicable to any non-emergency outpatient service with stable demand and flexibility in service delivery decisions, regardless of the type of service provided.
The stepped wedge design of this trial meant that the lengths of control and intervention data collection varied between sites. As a result, there were some differences in the characteristics of patients in the pre and post intervention data driven by differences between the services, but this was accounted for by clustering in the analysis. This aspect of the design also meant that the last site to receive the intervention had a follow-up period of only 3 months. It is possible that this was not long enough to measure the true effect of the intervention. Conversely, over a longer follow-up period, sustainability of the intervention may come into question, as the effect of the initial injection of resources wears off and support from the research team is withdrawn. The relatively short follow-up time (particularly for the last site to receive the intervention) is a limitation of the current trial, and further research is required to look at longer-term outcomes. A further challenge of the trial design was that it provided for little flexibility in the timing of implementation of the intervention, reducing backlogs and embedding new processes into practice. It is therefore likely that greater benefits may be achieved when implementing STAT without these limitations.
Conclusion
A model of access and triage based on evidence-based strategies known to improve patient flow was successfully implemented on a broad scale, involving eight community outpatient services. Waiting time was reduced by 34%, and waiting time variability also decreased substantially, suggesting those people previously waiting the longest were likely to benefit most. This trial also demonstrated that evaluation of patient flow initiatives previously limited to single-site studies, quality improvement projects or retrospective analysis of health service data can be conducted using rigorous research methods to produce high-quality evidence for health care service providers.
Availability of data and materials
The datasets generated and/or analysed during the current study are not publicly available due to conditions of ethical approval for the trial but are available from the corresponding author on reasonable request.
Funding
This trial was funded by the National Health and Medical Research Council of Australia with a
Partnerships for Better Health Grant
(APP 1076777), with contributions from industry partners Eastern Health (in-kind) and the Victorian Department of Health and Human Services (direct and in-kind).
Ethics approval and consent to participate
The trial was approved by the Eastern Health Human Research Ethics Committee (E06-2014). Managers of each site (cluster) provided consent to participate on behalf of their service. A waiver of consent was granted for use of routinely collected health service data.
Consent for publication
Not applicable.
Competing interests
The authors declare that they have no competing interests.
Publisher's Note
Springer Nature remains neutral with regard to jurisdictional claims in published maps and institutional affiliations.
Open Access
This article is distributed under the terms of the Creative Commons Attribution 4.0 International License (
http://​creativecommons.​org/​licenses/​by/​4.​0/​
), which permits unrestricted use, distribution, and reproduction in any medium, provided you give appropriate credit to the original author(s) and the source, provide a link to the Creative Commons license, and indicate if changes were made. The Creative Commons Public Domain Dedication waiver (
http://​creativecommons.​org/​publicdomain/​zero/​1.​0/​
) applies to the data made available in this article, unless otherwise stated.