01.12.2017 | Research | Ausgabe 1/2017 Open Access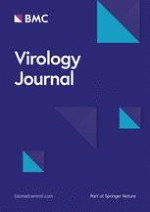 A mutant Tat protein inhibits infection of human cells by strains from diverse HIV-1 subtypes
Zeitschrift:
Autoren:

Lina Rustanti, Hongping Jin, Mary Lor, Min Hsuan Lin, Daniel J. Rawle, David Harrich
Wichtige Hinweise
Electronic supplementary material
The online version of this article (doi:
10.​1186/​s12985-017-0705-9
) contains supplementary material, which is available to authorized users.
Abstract
Background
Nullbasic is a mutant HIV-1 Tat protein that inhibits HIV-1 replication via three independent mechanisms that disrupts 1) reverse transcription of the viral RNA genome into a DNA copy, 2) HIV-1 Rev protein function required for viral mRNA transport from the nucleus to the cytoplasm and 3) HIV-1 mRNA transcription by RNA Polymerase II. The Nullbasic protein is derived from the subtype B strain HIV-1BH10 and has only been tested against other HIV-1 subtype B strains. However, subtype B strains only account for ~10% of HIV-1 infections globally and HIV-1 Tat sequences vary between subtypes especially for subtype C, which is responsible for ~50% HIV-1 infection worldwide. These differences could influence the ability of Tat to interact with RNA and cellular proteins and thus could affect the antiviral activity of Nullbasic. Therefore, Nullbasic was tested against representative HIV-1 strains from subtypes C, D and A/D recombinant to determine if it can inhibit their replication.
Methods
Nullbasic was delivered to human cells using a self-inactivating (SIN) γ-retroviral system. We evaluated Nullbasic-mCherry (NB-mCh) fusion protein activity against the HIV-1 strains in TZM-bl cell lines for inhibition of transactivation and virus replication. We also examined antiviral activity of Nullbasic-ZsGreen1 (NB-ZSG1) fusion protein against the same strains in primary CD4+ T cells. The Nullbasic expression was monitored by western blot and flow cytometry. The effects of Nullbasic on primary CD4+ T cells cytotoxicity, proliferation and apoptosis were also examined.
Results
The results show that Nullbasic inhibits Tat-mediated transactivation and virus replication of all the HIV-1 strains tested in TZM-bl cells. Importantly, Nullbasic inhibits replication of the HIV-1 strains in primary CD4+ T cells without affecting cell proliferation, cytotoxicity or level of apoptotic cells.
Conclusion
A SIN-based γ-retroviral vector used to express Nullbasic fusion proteins improved protein expression particularly in primary CD4+ T cells. Nullbasic has antiviral activity against all strains from the subtypes tested although small differences in viral inhibition were observed. Further improvement of in γ-retroviral vector stable expression of Nullbasic expression may have utility in a future gene therapy approach applicable to genetically diverse HIV-1 strains.