11.10.2016 | Ausgabe 7/2017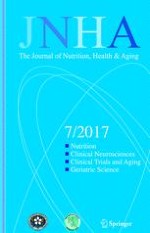 A new adaptive home-based exercise technology among older adults living in nursing home: A pilot study on feasibility, acceptability and physical performance
Zeitschrift:
Autoren:

Vincenzo Valiani, M. Lauzé, D. Martel, M. Pahor, T. M. Manini, S. Anton, M. Aubertin-Leheudre
Abstract
Objectives
To explore the feasibility and acceptability of a new home-based exercise technology among older adults and to evaluate its efficacy on physical performance measures.
Design
Longitudinal clinical trial.
Setting
Oak Hammock at the University of Florida, a nursing home located in Gainesville, Florida.
Participants
Twelve pre-disabled older adults (≥75 years) living in a nursing home with a Short Physical Performance Battery (SPPB) score between 6 and 9 and no diagnosis of dementia.
Intervention
Thirty minutes of light intensity exercise (aerobic, strength and balance) two times per week for four weeks using a home-based physical activity technology called Jintronix.
Measurements
Feasibility and acceptability were assessed through a 9-item self-administered questionnaire and by exploring the percentage of quality of movements and time performing exercise which was calculated automatically by Jintronix technology. Physical performance measures were assessed through the SPPB score at baseline, after 4 weeks of intervention and after 3 months from the completion of the intervention.
Results
Twelve older adults (80.5±4.2 years old) performed light intensity exercise with Jintronix for a total of 51.9±7.9 minutes per week. Participants reached 87% score of quality of movements in strength and balance exercises, a global appreciation score of 91.7% and a global difficulty score of 36%. Compared to baseline, there was a significant improvement in SPPB score at the end of the intervention and at 3 months following the completion of the exercise program (0.67±0.98 and 1.08±0.99 respectively, p-value <0.05).
Conclusion
Jintronix technology is feasible and acceptable among pre-disabled older adults without dementia living in nursing home and is beneficial in improving their physical performance.