01.12.2018 | Research | Ausgabe 1/2018 Open Access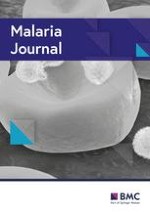 A novel immortalized hepatocyte-like cell line (imHC) supports in vitro liver stage development of the human malarial parasite
Plasmodium vivax
Zeitschrift:
Autoren:

Yongyut Pewkliang, Siriwan Rungin, Kaewta Lerdpanyangam, Apisak Duangmanee, Phongthon Kanjanasirirat, Phichaya Suthivanich, Khanit Sa-ngiamsuntorn, Suparerk Borwornpinyo, Jetsumon Sattabongkot, Rapatbhorn Patrapuvich, Suradej Hongeng
Wichtige Hinweise
Electronic supplementary material
Abstract
Background
Eradication of malaria is difficult because of the ability of hypnozoite, the dormant liver-stage form of
Plasmodium vivax
, to cause relapse in patients. Research efforts to better understand the biology of
P
.
vivax
hypnozoite and design relapse prevention strategies have been hampered by the lack of a robust and reliable model for in vitro culture of liver-stage parasites. Although the HC-04 hepatoma cell line is used for culturing liver-stage forms of
Plasmodium
, these cells proliferate unrestrictedly and detach from the culture dish after several days, which limits their usefulness in a long-term hypnozoite assay.
Methods
A novel immortalized hepatocyte-like cell line (imHC) was evaluated for the capability to support
P. vivax
sporozoite infection. First, expression of basic hepatocyte markers and all major malaria sporozoite-associated host receptors in imHC was investigated. Next, in vitro hepatocyte infectivity and intracellular development of sporozoites in imHC were determined using an indirect immunofluorescence assay. Cytochrome P450 isotype activity was also measured to determine the ability of imHC to metabolize drugs. Finally, the anti-liver-stage agent primaquine was used to test this model for a drug sensitivity assay.
Results
imHCs maintained major hepatic functions and expressed the essential factors CD81, SR-BI and EphA2, which are required for host entry and development of the parasite in the liver. imHCs could be maintained long-term in a monolayer without overgrowth and thus served as a good, supportive substrate for the invasion and growth of
P. vivax
liver stages, including hypnozoites. The observed high drug metabolism activity and potent responses in liver-stage parasites to primaquine highlight the potential use of this imHC model for antimalarial drug screening.
Conclusions
imHCs, which maintain a hepatocyte phenotype and drug-metabolizing enzyme expression, constitute an alternative host for in vitro
Plasmodium
liver-stage studies, particularly those addressing the biology of
P. vivax
hypnozoite. They potentially offer a novel, robust model for screening drugs against liver-stage parasites.