01.12.2018 | Case report | Ausgabe 1/2018 Open Access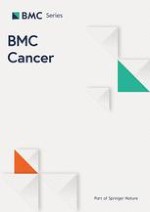 A novel splicing site
IRP1

somatic mutation in a patient with pheochromocytoma and

JAK2

V617F positive polycythemia vera: a case report
Zeitschrift:
Autoren:

Ying Pang, Garima Gupta, Chunzhang Yang, Herui Wang, Thanh-Truc Huynh, Ziedulla Abdullaev, Svetlana D. Pack, Melanie J. Percy, Terence R. J. Lappin, Zhengping Zhuang, Karel Pacak
Abstract
Background
The role of the hypoxia signaling pathway in the pathogenesis of pheochromocytoma/paraganglioma (PPGL)-polycythemia syndrome has been elucidated. Novel somatic mutations in
hypoxia-inducible factor type 2A
(
HIF2A
) and germline mutations in
prolyl hydroxylase type 1 and type 2
(
PHD1
and
PHD2
) have been identified to cause upregulation of the hypoxia signaling pathway and its target genes including
erythropoietin (EPO)
and its receptor
(EPOR)
. However, in a minority of patients presenting with this syndrome, the genetics and molecular pathogenesis remain unexplained. The aim of the present study was to uncover novel genetic causes of PPGL-polycythemia syndrome.
Case presentation
A female presented with a history of
JAK2
V617F
positive PV, diagnosed in 2007, and right adrenal pheochromocytoma diagnosed and resected in 2011. Her polycythemia symptoms and hematocrit levels continued to worsen from 2007 to 2011, with an increased frequency of phlebotomies. Postoperatively, until early 2013, her hematocrit levels remained normalized. Following this, the hematocrit levels ranged between 46.4 and 48.9% [35–45%]. Tumor tissue from the patient was further tested for mutations in genes related to upregulation of the hypoxia signaling pathway including
iron regulatory protein 1
(
IRP1
), which is a known regulator of HIF-2α mRNA translation. Functional studies were performed to investigate the consequences of these mutations, especially their effect on the HIF signaling pathway and EPO. Indel mutations (c.267-1_267delGGinsTA) were discovered at the exon 3 splicing site of
IRP1
. Minigene construct and splicing site analysis showed that the mutation led to a new splicing site and a frameshift mutation of
IRP1
, which caused a truncated protein. Fluorescence in situ hybridization analysis demonstrated heterozygous
IRP1
deletions in tumor cells. Immunohistochemistry results confirmed the truncated IRP1 and overexpressed HIF-2α, EPO and EPOR in tumor cells.
Conclusions
This is the first report which provides direct molecular genetic evidence of association between a somatic
IRP1
loss-of-function mutation and PHEO and secondary polycythemia. In patients diagnosed with PHEO/PGL and polycythemia with negative genetic testing for mutations in
HIF2A, PHD1/2
, and
VHL
,
IRP1
should be considered as a candidate gene.