01.12.2018 | Technical advance | Ausgabe 1/2018 Open Access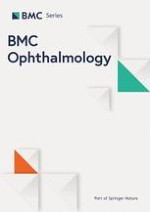 A novel surgical technique for prevention of Ahmed glaucoma valve tube exposure: long scleral flap augmented with Tenon advancement and duplication
Zeitschrift:
Autoren:

O. M. Gedar Totuk, K. Kabadayi, A. Colakoglu, N. Ekizoglu, U. Aykan
Abstract
Background
To describe a new technique and present its long-term outcome for prevention of Ahmed glaucoma valve (AGV) tube exposure in patients with refractory glaucoma.
Methods
Twenty-seven eyes of 24 patients (mean age, 50 years; age range, 16–78 years; 8 females, 16 males) with refractory glaucoma who had the AGV implant were retrospectively reviewed. For AGV implantation, a long scleral flap combined with Tenon advancement and duplication was used. In this technique, a long scleral flap is created to completely cover the extraocular part of valve's tube, and the flap surface is covered with duplicated Tenon's tissue. The average follow-up after AGV implantation was 21.7 months (range, 12–36 months).
Results
The mean intraocular pressure before the operation, which was 44.1 mmHg (range, 26–62 mmHg), decreased to 14.2 mmHg (range, 8–20 mmHg) at the last follow-up visit, showing 67% reduction with AGV implantation. The mean number of antiglaucomatous medications was 4.1 before the AGV implantation and decreased to 0.9 after the operation, showing 88% reduction. In 14 eyes (51.9%), there was no change in the best corrected visual acuity (BCVA), and in 11 eyes (40.7%), the BCVA increased by 2 lines on the Snellen chart postoperatively. No patient developed postoperative hypotony, flat anterior chamber, diplopia, strabismus, erosion or exposure of the tube, or tube/plate migration.
Conclusions
The long scleral flap augmented with Tenon advancement and duplication is an effective and safe surgical technique for the implantation of AGV and preventing tube exposure in cases of refractory glaucoma.