01.12.2017 | Review | Ausgabe 1/2017 Open Access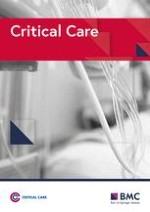 A path to precision in the ICU
Zeitschrift:
Autoren:

David M. Maslove, Francois Lamontagne, John C. Marshall, Daren K. Heyland
Abstract
Precision medicine is increasingly touted as a groundbreaking new paradigm in biomedicine. In the ICU, the complexity and ambiguity of critical illness syndromes have been identified as fundamental justifications for the adoption of a precision approach to research and practice. Inherently protean diseases states such as sepsis and acute respiratory distress syndrome have manifestations that are physiologically and anatomically diffuse, and that fluctuate over short periods of time. This leads to considerable heterogeneity among patients, and conditions in which a "one size fits all" approach to therapy can lead to widely divergent results. Current ICU therapy can thus be seen as
imprecise
, with the potential to realize substantial gains from the adoption of precision medicine approaches. A number of challenges still face the development and adoption of precision critical care, a transition that may occur incrementally rather than wholesale. This article describes a few concrete approaches to addressing these challenges.
First, novel clinical trial designs, including registry randomized controlled trials and platform trials, suggest ways in which conventional trials can be adapted to better accommodate the physiologic heterogeneity of critical illness. Second, beyond the "omics" technologies already synonymous with precision medicine, the data-rich environment of the ICU can generate complex physiologic signatures that could fuel precision-minded research and practice. Third, the role of computing infrastructure and modern informatics methods will be central to the pursuit of precision medicine in the ICU, necessitating close collaboration with data scientists. As work toward precision critical care continues, small proof-of-concept studies may prove useful in highlighting the potential of this approach.