01.12.2018 | Research article | Ausgabe 1/2018 Open Access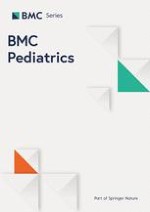 A patient and family data domain collection framework for identifying disparities in pediatrics: results from the pediatric health equity collaborative
Zeitschrift:
Autoren:

Aswita Tan-McGrory, Caroline Bennett-AbuAyyash, Stephanie Gee, Kirk Dabney, John D. Cowden, Laura Williams, Sarah Rafton, Arie Nettles, Sonia Pagura, Laurens Holmes, Jane Goleman, LaVone Caldwell, James Page, Patricia Oceanic, Erika J. McMullen, Adriana Lopera, Sarah Beiter, Lenny López
Abstract
Background
By 2020, the child population is projected to have more racial and ethnic minorities make up the majority of the populations and health care organizations will need to have a system in place that collects accurate and reliable demographic data in order to monitor disparities. The goals of this group were to establish sample practices, approaches and lessons learned with regard to race, ethnicity, language, and other demographic data collection in pediatric care setting.
Methods
A panel of 16 research and clinical professional experts working in 10 pediatric care delivery systems in the US and Canada convened twice in person for 3-day consensus development meetings and met multiple times via conference calls over a two year period. Current evidence on adult demographic data collection was systematically reviewed and unique aspects of data collection in the pediatric setting were outlined. Human centered design methods were utilized to facilitate theme development, facilitate constructive and innovative discussion, and generate consensus.
Results
Group consensus determined six final data collection domains: 1) caregivers, 2) race and ethnicity, 3) language, 4) sexual orientation and gender identity, 5) disability, and 6) social determinants of health. For each domain, the group defined the domain, established a rational for collection, identified the unique challenges for data collection in a pediatric setting, and developed sample practices which are based on the experience of the members as a starting point to allow for customization unique to each health care organization. Several unique challenges in the pediatric setting across all domains include: data collection on caregivers, determining an age at which it is appropriate to collect data from the patient, collecting and updating data at multiple points across the lifespan, the limits of the electronic health record, and determining the purpose of the data collection before implementation.
Conclusions
There is no single approach that will work for all organizations when collecting race, ethnicity, language and other social determinants of health data. Each organization will need to tailor their data collection based on the population they serve, the financial resources available, and the capacity of the electronic health record.