01.12.2018 | Research | Ausgabe 1/2018 Open Access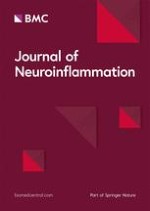 A potential gliovascular mechanism for microglial activation: differential phenotypic switching of microglia by endothelium versus astrocytes
Zeitschrift:
Autoren:

Changhong Xing, Wenlu Li, Wenjun Deng, MingMing Ning, Eng H. Lo
Wichtige Hinweise
Electronic supplementary material
Abstract
Background
Activation of microglia can result in phenotypic and functional diversity. However, the pathways that trigger different states of microglial activation remain to be fully understood. Here, we hypothesized that after injury, astrocytes and endothelium may contribute to a gliovascular switch for microglial activation.
Methods
Astrocytes or cerebral endothelial cells were subjected to oxygen glucose deprivation, then conditioned media were transferred to microglia. The release of TNFα, IL-1β, IL-10, and IGF-1 was measured using ELISA. Surface markers of CD11b, CD45, CD86, and MHC class II were detected by flow cytometry. mRNA expression of iNOS, CD86, CD206, Arginase1, and transcription factors was measured using real-time PCR. Microglial function including migration and phagocytosis was assessed. Dendritogenesis was determined by counting the number of primary dendrites, secondary dendrites, and dendritic ends in the neurons exposed to either endothelial- or astrocyte-activated microglia.
Results
Exposure to conditioned media from oxygen-glucose-deprived cerebral endothelial cells or oxygen-glucose-deprived astrocytes activated microglia into different forms. The endothelium converted ramified microglia into amoeboid shapes; increased the release of TNFα, IL-1β, and IL-10; decreased IGF-1; upregulated iNOS expression; and inhibited microglial migration and phagocytosis. In contrast, astrocytes increased microglial production of IGF-1, upregulated CD206 expression, and enhanced microglial phagocytosis. These opposing effects of the endothelium versus astrocyte crosstalk partly mirror potentially deleterious versus potentially beneficial microglial phenotypes. Consistent with this idea, endothelial-activated microglia were neurotoxic, whereas astrocyte-activated microglia did not affect neuronal viability but instead promoted neuronal dendritogenesis.
Conclusion
These findings provide proof of concept that endothelial cells and astrocytes provide differing signals to microglia that influence their activation states and suggest that a gliovascular switch may be involved in the balance between beneficial versus deleterious microglial properties.