01.12.2018 | Study protocol | Ausgabe 1/2018 Open Access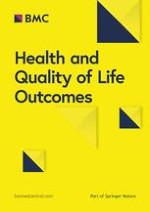 A prospective observational study to assess clinical decision-making, prognosis, quality of life and satisfaction with care in patients with relapsed/refractory multiple myeloma: the CLARITY study protocol
Zeitschrift:
Autoren:

Fabio Efficace, Mario Boccadoro, Antonio Palumbo, Maria Teresa Petrucci, Francesco Cottone, Laura Cannella, Elena Zamagni, Pasquale Niscola, Charalampia Kyriakou, Tommaso Caravita, Massimo Offidani, Franco Mandelli, Michele Cavo
Abstract
Background
Treatment decision-making in patients with relapsed/refractory multiple myeloma (RRMM) is challenging for a number of reasons including, the heterogeneity of disease at relapse and the number of possible therapeutic approaches. This study broadly aims to generate new evidence-based data to facilitate clinical decision-making in RRMM patients. The primary objective is to investigate the prognostic value of patient self-reported fatigue severity for overall survival.
Methods
This multicenter prospective observational study will consecutively enroll 312 patients with multiple myeloma who have received at least 1 prior line of therapy and are considered as RRMM according to the International Myeloma Working Group (IMWG) criteria. Eligible RRMM participants will be adults (≥ 18 years old) patients and will be enrolled irrespective of comorbidities and performance status. At the time of study inclusion, data to calculate the frailty score are to be available. Patients will be followed up for 30 months and patient-reported outcome (PRO) assessment is planned at baseline and thereafter at 3, 6, 12, and 24 months. The following PRO validated questionnaires will be used: the European Organisation for the Research and Treatment of Cancer Quality of Life Questionnaire-Core 30 (EORTC QLQ-C30), the EORTC QLQ-MY20 and the EORTC QLQ-INFO25. Satisfaction with care and preference for involvement in treatment decisions will also be evaluated. Clinical, laboratory and treatment related information will be prospectively collected in conjunction with pre scheduled PRO assessments. Cox regression analyses will be used to assess the prognostic value of baseline fatigue severity (EORTC QLQ-C30) and other patient-reported health-related quality of life parameters.
Discussion
Clinical decision-making in RRMM is a challenge and outcome prediction is also an important aspect to enhance personalized treatment planning. Given the paucity of PRO data in this population, this prospective observational study aims to provide novel information that may facilitate patients' management in routine practice.