01.12.2018 | Research article | Ausgabe 1/2018 Open Access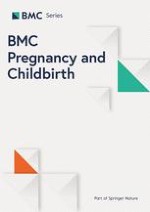 A qualitative analysis of men's involvement in maternal and child health as a policy intervention in rural Central Malawi
Zeitschrift:
Autoren:

Elizabeth Mkandawire, Sheryl L. Hendriks
Abstract
Background
Men's involvement in maternal and child health presents an opportunity for the advancement of maternal and child nutrition as men often play a key role in decision-making particularly regarding women's reproductive health. While most research on men's involvement in maternal and child health has focused on men's participation in antenatal care, this study focuses specifically on men's involvement in maternal and child nutrition. The purpose of the study is to explore how men's involvement is conceptualised in rural Central Malawi, highlighting the key factors influencing men's involvement in maternal and child health.
Methods
Focus group discussions and in-depth interviews were conducted with 26 informants and 44 community members. Critical policy was used as the theoretical framework to inform the analysis of research findings.
Results
In this study, we identified several factors that facilitate men's involvement in maternal and child health, but we also identified several barriers. Facilitators of men's involvement included: recognition by men of the impact of their involvement, pride, advocacy, incentives and disincentives and male champions. Barriers included socio-cultural beliefs, stigmatisation and opportunity costs. The study also found that there were several limitations that had unintended consequences on desired programme outcomes. These included: discriminating against women, marginalisation of married women and reinforcing men's decision-making roles.
Conclusion
The study findings highlight the importance of involving men in maternal and child health for improved nutrition outcomes. We emphasise the need for nutrition policy-makers to be aware that gender dynamics are changing. It is no longer just women who are involved in nutrition activities, therefore policy-makers need to revise their approach to ensure that they consider men's role in nutrition.