01.12.2017 | Research article | Ausgabe 1/2017 Open Access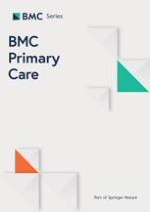 A qualitative study of employees' opinions on establishing a generic call-centre
Zeitschrift:
Autoren:

Hilde Carin Storhaug, Sara Bjune Mead, Aslak Steinsbekk
Abstract
Background
To investigate opinions among employees at an Out-of-Hours general practitioner (OOH-GP) service and a safety alarm service about the establishment of a generic call-centre.
Methods
Qualitative study using individual and group interviews with 14 employees and managers involved in preparation of a merge into a new generic call-centre. They were asked about their opinions towards establishing a generic call-centre where all contact about unplanned health inquiries from the public had to be done by telephone and how to solve more requests on the phone. Data was analysed thematically.
Results
Participants who alternate between call handling and direct patient contact (personnel at the OOH-GP) believed that just handling calls would be monotonous, less challenging and provide poorer quality. This was not supported by those working at the safety alarm service. There were different opinions about introducing mandatory use of decision support system for all inquiries, but it was a common understanding that it would lead to more patients in need of face-to-face consultations due to over triage. To solve more requests on the phone participants believed a public information campaign was required, that GPs received more of the emergency requests within their ordinary working hours and having salaried doctors in the OOH-GP service.
Conclusion
In the participants' opinion, successful establishment of a generic call-centre depends on the employees' possibility of direct patient contact, clarifications on the use of decision support system and good information to the population.