01.12.2017 | Research article | Ausgabe 1/2017 Open Access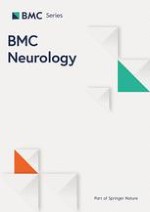 A qualitative study of perceptions of meaningful change in spinal muscular atrophy
Zeitschrift:
Autoren:

Sarah McGraw, Ying Qian, Jeff Henne, Jill Jarecki, Kenneth Hobby, Wei-Shi Yeh
Abstract
Background
This qualitative study examined how individuals with Spinal Muscular Atrophy (SMA), their caregivers, and clinicians defined meaningful change, primarily in the Type II and non-ambulant type III patient populations, associated with treatment of this condition. In addition, we explored participants' views about two measures of motor function routinely used in clinical trials for these SMA subtypes, namely the expanded version of the Hammersmith Functional Motor Scale (HFMSE) and the Upper Limb Module (ULM).
Methods
The 123 participants (21 with SMA, 64 parents, and 11 clinicians), recruited through SMA advocacy organizations, participated in one of 16 focus groups or 37 interviews. The sessions were audio-recorded, and verbatim transcripts were analyzed using a grounded theory approach.
Results
For the participants, meaningful change was relative to functional ability, and small changes in motor function could have an important impact on quality of life. Because patients and families feared progressive loss of functional ability, the participants saw maintenance of abilities as a meaningful outcome. They believed that measures of motor function covered important items, but worried that the HFMSE and ULM might not be sensitive enough to capture small changes. In addition, they felt that outcome measures should assess other important features of life with SMA, including the ability to perform daily activities, respiratory function, swallowing, fatigue, and endurance.
Conclusions
Given the heterogeneity of SMA, it is important to expand the assessment of treatment effects to a broader range of outcomes using measures sensitive enough to detect small changes.