02.02.2019 | IM - ORIGINAL | Ausgabe 6/2019 Open Access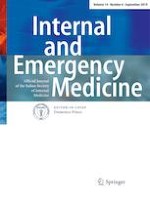 A randomised, open-label, cross-over clinical study to evaluate the pharmacokinetic profiles of cigarettes and e-cigarettes with nicotine salt formulations in US adult smokers
Zeitschrift:
Autoren:

Grant O'Connell, John D. Pritchard, Chris Prue, Joseph Thompson, Thomas Verron, Donald Graff, Tanvir Walele
Wichtige Hinweise
Publisher's Note
Springer Nature remains neutral with regard to jurisdictional claims in published maps and institutional affiliations.
Abstract
E-cigarettes containing 'nicotine salts' aim to increase smoker's satisfaction by improving blood nicotine delivery and other sensory properties. Here, we evaluated the pharmacokinetic profiles and subjective effects of nicotine from two e-cigarette device platforms with varying concentrations of nicotine lactate (nicotine salt) e-liquid relative to conventional cigarettes. A randomised, open-label, cross-over clinical study was conducted in 15 healthy US adult smokers. Five different e-cigarette products were evaluated consecutively on different days after use of own brand conventional cigarette. Plasma nicotine pharmacokinetics, subjective effects, and tolerability were assessed following controlled use of the products. The rate of nicotine absorption into the bloodstream was comparable from all e-cigarettes tested and was as rapid as that for conventional cigarette. However, in all cases, nicotine delivery did not exceed that of the conventional cigarette. The pharmacokinetic profiles of nicotine salt emissions were also dependent upon the properties of the e-cigarette device. Subjective scores were numerically highest after smoking a conventional cigarette followed by the
my
blu 40-mg nicotine salt formulation. The rise in nicotine blood levels following use of all the tested e-cigarettes was quantified as 'a little' to 'modestly' satisfying at relieving the desire to smoke. All products were well tolerated with no notable adverse events reported. These results demonstrate that, while delivering less nicotine than a conventional cigarette, the use of nicotine salts in e-cigarettes enables cigarette-like pulmonary delivery of nicotine that reduces desire to smoke.