01.12.2012 | Review | Ausgabe 1/2012 Open Access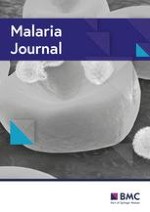 A review of malaria vaccine clinical projects based on the WHO rainbow table
Zeitschrift:
Autoren:

Lauren Schwartz, Graham V Brown, Blaise Genton, Vasee S Moorthy
Wichtige Hinweise
Competing interests
All authors declare that they have no competing financial interest. GB, BG and VM have previously acted as investigators on the following malaria vaccine trials: GB, Combination B trials in Papua New Guinea; BG, Phase Ib in Papua New Guinea adults. Phase IIb in children of Combination B, Phase Ia and IIa of PfCS102 in adults in Switzerland, Phase Ia in Swiss adults and Ib in Tanzanian children and adults of the Pevion virosomes; VM, Phase Ia, IIa, Ib, IIb of DNA/MVA and FP9/MVA ME-TRAP in Oxford and The Gambia.
Authors' contributions
LS carried out the rainbow table update upon which this manuscript is based. LS obtained and read all key references, and clinical trial registry information. LS wrote the first draft of the manuscript. VM coordinated writing of the second and final drafts of the manuscript and revised the manuscript in response to reviewer's comments. GB and VM wrote the discussion and edited the second and final draft. BG edited and commented on the second and final drafts and compiled the table.
Abstract
Development and Phase 3 testing of the most advanced malaria vaccine, RTS,S/AS01, indicates that malaria vaccine R&D is moving into a new phase. Field trials of several research malaria vaccines have also confirmed that it is possible to impact the host-parasite relationship through vaccine-induced immune responses to multiple antigenic targets using different platforms. Other approaches have been appropriately tested but turned out to be disappointing after clinical evaluation.
As the malaria community considers the potential role of a first-generation malaria vaccine in malaria control efforts, it is an apposite time to carefully document terminated and ongoing malaria vaccine research projects so that lessons learned can be applied to increase the chances of success for second-generation malaria vaccines over the next 10 years.
The most comprehensive resource of malaria vaccine projects is a spreadsheet compiled by WHO thanks to the input from funding agencies, sponsors and investigators worldwide. This spreadsheet, available from WHO's website, is known as "the rainbow table". By summarizing the published and some unpublished information available for each project on the rainbow table, the most comprehensive review of malaria vaccine projects to be published in the last several years is provided below.