01.01.2012 | 2011 SSAT Plenary Presentation | Ausgabe 1/2012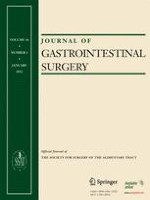 A Root-Cause Analysis of Mortality Following Major Pancreatectomy
Zeitschrift:
Autoren:

Charles Mahlon Vollmer Jr., Norberto Sanchez, Stephen Gondek, John McAuliffe, Tara S. Kent, John D. Christein, Mark P. Callery, The Pancreatic Surgery Mortality Study Group
Wichtige Hinweise
Presented orally at the 52nd Annual Meeting of the Society for Surgery of the Alimentary Tract (SSAT), Chicago, IL, 10 May 2011.
Discussant
Dr. Jennifer F. Tseng (Boston, MA):
I applaud you for the monumental effort to get at the causes of our most dreaded event after pancreatectomy. I have two questions and a comment. First, you used self-reported data, which is subject to recall and selection bias. How did you control for this? Second, those that lived and died were drawn from different populations and thus are not directly comparable. Did or could you perform this analysis in a true population, and were the results the same? Finally, I would like to clarify the use of risk scores such as our SOAR score (which you refer to as Charlson-based in your manuscript draft) and ACS-NSQIP. Risk calculators are designed to identify individuals in a preoperative or prospective fashion that fall into higher-risk groups. Note that the highest-risk group in our SOAR score—customized at a high-volume center with 2% perioperative mortality—would have an average mortality on the order of 5%, compared to 0.5% in the lowest group. These scores are not designed to post hoc confirm known mortality, but to identify patients at greater risk. A better test of a score would be: how often did these known mortalities fall into the highest risk? Those identified high-risk patients might have benefited from an individualized strategy preoperative, decreasing their risk for perioperative death.
Closing Discussant
Dr. Charles M. Vollmer, Jr.:
Thank you, Jennifer, for your discerning review. No doubt the method we employed is subject to the biases you point out. The mechanism for data acquisition simply could not accommodate a fully objective approach. I believe these are honorable, trustworthy surgeons who agreed to participate in this sometimes uncomfortable "soul-searching" process for the ultimate benefit of their, and others', patients. One element of balance was the fact that I served as a final objective arbiter in determining the root cause of death for each patient after scrutinizing the facts presented.
For your second question, I'd like to clarify that the comparison group of 1,177 patients is
not
drawn from an entirely different population. This did not represent some sort of obtuse historical control cohort. I am sorry if I gave you that impression. Rather, it was the full experience during that time frame of 2 of the 15 institutions involved that had complete annotation of data. This represents roughly a 10% sample (albeit not completely random) of both the overall cases (11,500), deaths (23 out of 218), and surgeons involved (4 out of 36). As you can imagine, it was practically unfeasible to accrue the depth of necessary data from so many index cases spread across databases of various sophistication. However, given that deaths were so infrequent in any given practice, the surgeons
were
able to concentrate on the data for these rare events in a manageable fashion. You are certainly correct in that the "best" process would be a complete head-to-head comparison of the mortalities to all cases performed, or at least a "better" process would be a truly random sample of the index cases. We feel that the comparison group we used was the best option we had to discern the characteristics between mortalities and nonmortalities. Finally, we are comfortable that the demographics and outcomes from the comparison group we used are comparable to current benchmarks in the literature for pancreatic resection surgery.
In response to your important final remark … I continue to struggle conceptually with the fact that these prediction scores are forecasting the chance of death to be only in the single digits for what is in fact a "pure" cohort. What I mean is, each of these patients actually experienced the outcome of death. You are entirely correct—we show data in a post hoc fashion as these systems have been applied to broad populations. These scores are not necessarily intended as audit tools (with possibly the exception of POSSUM), but rather for pre-event decision making. So, to your point that perhaps we will maximize their value through relying on risk stratification, we do have some data to share. For instance, for all comers, ASA did not show a significant difference between the mortality and nonmortality cohorts. However, if you drill down to the ASA IV class, there is indeed a fourfold increased risk for death (odds ratio, 3.95). Similarly, we segregated the Charlson score by risk groups. Mortalities were far more likely to be in either the high-risk (8.7% vs. 0.4%) or intermediate-risk (73.9% vs. 44.2%) strata. Furthermore, the odds ratio for death among the patients deemed high risk was 22.38. So, using these prediction tools, we can conclude that, by and large, the patients in the mortality cohort were of higher preoperative risk. You make reference to applying an individualized preoperative strategy for such patients. Perhaps, given the findings of this study, one such strategy (that of declining an operation) might be given more serious consideration in patients with dubious constitution.
Abstract
Introduction
Although mortality rates from pancreatectomy have decreased worldwide, death remains an infrequent but profound event at an individual practice level. Root-cause analysis is a retrospective method commonly employed to understand adverse events. We evaluate whether emerging mortality risk assessment tools sufficiently predict and account for actual clinical events that are often identified by root-cause analysis.
Methods
We assembled a Pancreatic Surgery Mortality Study Group comprised of 36 pancreatic surgeons from 15 institutions in 4 countries. Mortalities after pancreatectomy (30 and 90 days) were accrued from 2000 to 2010. For root-cause analysis, each surgeon "deconstructed" the clinical events preceding a death to determine cause. We next tested whether mortality risk assessment tools (ASA, POSSUM, Charlson, SOAR, and NSQIP) could predict those patients who would die (
n
 = 218) and compared their prognostic accuracy against a cohort of resections in which no patient died (
n
 = 1,177).
Results
Two hundred eighteen deaths (184 Whipple's resection, 18 distal pancreatectomies, and 16 total pancreatectomies) were identified from 11,559 pancreatectomies performed by surgeons whose experience averaged 14.5 years. Overall 30- and 90-day mortalities were 0.96% and 1.89%, respectively. Individual surgeon rates ranged from 0% to 4.7%. Only 5 patients died intraoperatively, while the other 213 succumbed at a median of 29 days. Mean patient age was 70 years old (38% were >75 years old). Malignancy was the indication in 90% of cases, mostly pancreatic cancer (57%). Median operative time was 365 min and estimated blood loss was 700 cc (range, 100–16,000 cc). Vascular repair or multivisceral resections were required for 19.7% and 15.1%, respectively. Seventy-seven percent had a variety of major complications before death. Eighty-seven percent required intensive care unit care, 55% were transfused, and 35% were reoperated upon. Fifty percent died during the index admission, while another 11% died after a readmission. Almost half (
n
 = 107) expired between 31 and 90 days. Only 11% had autopsies. Operation-related complications contributed to 40% of deaths, with pancreatic fistula being the most evident (14%). Technical errors (21%) and poor patient selection (15%) were cited by surgeons. Of deaths, 5.5% had associated cancer progression—all occurring between 31 and 90 days. Even after root-cause scrutiny, the ultimate cause of death could not be determined for a quarter of the patients—most often between 31 and 90 days. While assorted risk models predicted mortality with variable discrimination from nonmortalities, they consistently underestimated the actual mortality events we report.
Conclusion
Root-cause analysis suggests that risk prediction should include, if not emphasize, operative factors related to pancreatectomy. While risk models can distinguish between mortalities and nonmortalities in a collective fashion, they vastly miscalculate the actual chance of death on an individual basis. This study reveals the contributions of both comorbidities and aggressive surgical decisions to mortality.