01.12.2015 | Study protocol | Ausgabe 1/2015 Open Access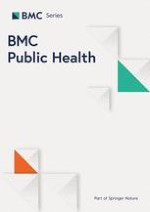 A safety app to respond to dating violence for college women and their friends: the MyPlan study randomized controlled trial protocol
Zeitschrift:
Autoren:

Nancy Glass, Amber Clough, James Case, Ginger Hanson, Jamie Barnes-Hoyt, Amy Waterbury, Jeanne Alhusen, Miriam Ehrensaft, Karen Trister Grace, Nancy Perrin
Wichtige Hinweise
Competing interests
The authors declare that they have no competing interests.
Authors' contributions
NG conceived of the study, participated in its design and coordination and assisted to draft the manuscript. NP and GH participated in the design of the study and are responsible for the statistical analysis and data management. AC oversees study development and coordination and assisted in manuscript draft. JC is the developer of the study website, participated in the study design and assisted to draft the manuscript. JB, AW and KG are responsible for participant recruitment and study participation and assisted with manuscript preparation. JA and ME participated in drafting the manuscript. All authors read and approved the final manuscript.
Abstract
Background
Research demonstrates high rates of physical and sexual victimization of women by intimate partners on college campuses (Black et al. 2001). College women in abusive relationships must weigh complex factors (health, academics, economics, and social stigma) during critical decision-making regarding the relationship. Rather than access formal support systems (e.g., campus security, administrators, counselors), research indicates abused college women most often turn to informal networks; specifically friends (Perspect Psychiatr Care 41:162–171, 2005), who often lack the knowledge or resources to provide effective support (Nurs Res 54(4):235–242, 2005). Decision aids have been shown to assist with health-related decisions by improving knowledge, creating realistic expectations, and resolving decisional conflict (Cochrane Database Syst Rev 1:1–332, 2014).
Methods/Design
This study is a randomized controlled trial testing the effectiveness of an interactive safety decision aid web-based and smartphone application (App) for abused college women and their friends. Three hundred female college students experiencing abuse and three hundred friends of female college students experiencing abuse will be recruited in Maryland and Oregon and randomized to either the intervention safety decision aid, accessible by website or smartphone App, or a usual safety planning control website/App. The intervention App allows users to enter information on: a) relationship health; b) safety priorities; and c) severity of violence/danger in relationship. The App uses this information to provide personalized safety planning information and resources. Self-reported outcome measures for abused college women on safety seeking behaviors, decisional conflict, IPV exposure and mental health will be collected at baseline, six, and 12-months post-baseline via the study App/website. Outcomes measured for friends are IPV awareness, confidence to intervene, supportive behaviors and decisional conflict. Protocols for safely recruiting, retaining and collecting data from abused women via web/App are discussed.
Discussion
This trial may provide important information on the impact of an App and web-based safety planning tool on college women's decisional conflict and safety behavior use when making difficult safety decisions. This study is the first, to our knowledge, to test an intervention that engages friends of abused college women. The trial may also inform researchers on the feasibility of safely conducting research with abused women using online recruitment and enrollment methods and collecting data via an App or website.