01.08.2011 | Original Paper | Ausgabe 4/2011 Open Access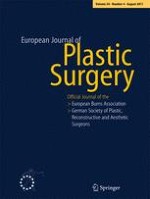 A study of cleft lip/palate in a community in the South East of Ghana
Zeitschrift:
Autoren:

Pius Agbenorku, Margaret Agbenorku, Abiba Iddi, Fritz Abude, Ransford Sefenu, Paul Matondo, William Schneider
Abstract
The previous study in Wudoaba villages suggested that cleft lip and cleft palate (CL/CP) may be endemic in the Wudoaba cluster of villages in the Ketu South District of the Volta Region in South East Ghana. The study was to detect the prevalence of CL/CP in the Wudoaba communities and to investigate the factors associated with the causes of this malformation in the area. Two different interview-based questionnaires were designed to collect data over a period of 3 days from March 27 to 29, 2006. A purposive and accidental random sampling technique was used in the administering of the various questionnaires to the respondents. Data collected were recorded and analyzed with SPSS version 17.0. A total 99 respondents, with a mean age of 55.0 years, were interviewed. Out of it, 57.6% (
n
 = 57) were related to their spouses: 54 first cousins and three other family relations. The prevalence of CL/CP is at least 6.3 per 1,000 people (i.e., 25/4,000). Majority (56.0%,
n
 = 14) of the cleft cases were unilateral. Interviews revealed that genetic homogeneity and vitamin deficiencies in this community may be a causal factor for the high prevalence of CL/CP. This community provides clues suggesting that the magnitude of CL/CP may be larger than other studies and identifies the Wudoaba population as one that could be further studied to explore the underlying factors causing this congenital malformation.