01.12.2017 | Research article | Ausgabe 1/2017 Open Access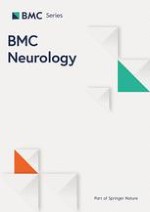 A systematic review and narrative synthesis of group self-management interventions for adults with epilepsy
Zeitschrift:
Autoren:

Amelia Smith, Alison McKinlay, Gabriella Wojewodka, Leone Ridsdale
Abbreviations
DESMOND
Diabetes education and self-management for ongoing and newly diagnosed
ESES
Epilepsy self-efficacy scale
ESMS
Epilepsy self-management scale
MOSES
Modular service package epilepsy
PHQ-9
Patient health questionnaire 9
QOLIE
Quality of life in epilepsy
SWLS
Satisfaction with life scale
WHOQOL-BREF
World health organisation quality of life abbreviated version
Background
Methods
Study eligibility criteria
Population
PWE, adults aged 16 or over, without learning disabilities (due to the markedly different approaches required for educational programs in these populations [
17
]).
Intervention
Group self-management interventions were the focus of this review, irrespective of the study objectives (i.e., education, behavioural therapy, or a combination were included). We were interested in the psychological and social elements of face-to-face, group self-management courses. Studies using telemedicine were therefore excluded, as they are not provided face-to-face in groups.
Comparison
Treatment as usual or waitlist control.
Outcomes of interest
There was particular interest in QoL as this is the outcome favoured by the National Institute for Health and Care Excellence (NICE) [
18
,
19
]. However, as there is no fixed consensus on the best measure for evaluating group interventions, we also included studies assessing other outcomes such as seizure frequency, psychological state, self-efficacy, and knowledge of epilepsy.
Exclusion criteria
Studies reporting trial protocol without results, one-to-one interventions, web- or telephone-based interventions, and samples including people with learning disabilities, children or non-epileptic seizures.
We searched for papers published from 1990 to 2015. A randomised controlled trial is considered the "gold standard" research design for evaluating the efficacy of an intervention; [
20
] however, we extended search criteria to include other forms of clinical trial (i.e., controlled outcomes design).
Search strategy
We conducted electronic searches of the databases Medline and PsycINFO using the following keywords: epilepsy, seizures, self-care/self-efficacy, patient education/education programme, self-management, group intervention/complex intervention. A manual search of reference lists was performed to identify further relevant studies. For specific strategies for database searches refer to
Appendix 1
.
Quality appraisal
All studies were assessed for quality using the CONSORT guidelines for reporting clinical trials [
21
]. Studies were assigned a number between 0 (description absent) and 2 (satisfactory description) according to how fully they described the four sections: trial design (methodology), participants (study sample and characteristics), interventions and study outcomes. Appraisal was carried out by two independent assessors and studies were discussed as a group to resolve any disagreements. The Cochrane approach was used to categorise the studies into 'high', 'low' or 'unclear' risk of bias with regard to random sequence generation and allocation concealment [
22
]. As it is not possible to double-blind a group self-management intervention, this was not included in the quality assessment.
Results
Overview of findings
Discussion
Quality assessment revealed gaps in the methodological reporting of many studies, especially regarding trial design. Risk of bias was assessed and most papers fell into the 'unclear' category due to insufficient description of treatment concealment. We paid particular attention to who delivered each intervention and how thoroughly this was described. Information about the role and training of facilitators is needed in order to replicate an intervention and apply it to other healthcare settings.
The usefulness of study findings is somewhat diminished in those that lacked thorough reporting of treatment fidelity. Most interventions were delivered multiple times, sometimes by different facilitators; however, only one study discussed means of ensuring treatment fidelity but the results were not presented [
30
]. Group interventions may not be delivered consistently and without reporting on measures to prevent deviation, it is uncertain whether interventions were delivered as planned.
All studies reported significant improvement in the intervention group compared with controls in at least one measure. More than half of the studies assessing QoL found some positive effect from the intervention but the duration of that effect is varied. Five studies repeated the QoL measures at least six months after the intervention and only two found a sustained significant improvement [
28
,
30
]. These both consisted of sessions which were spread out over time, which may be a better intervention strategy than one-off courses. Fraser et al. also delivered their intervention over a period of 8 weeks but were unable to demonstrate a significant effect at 6 month follow-up [
35
]. They suggested the addition of a booster course to the programme. It is likely that other factors may also influence the duration of improvement.
It was difficult to identify mechanisms that make a group intervention for PWE effective. This is particularly true of co-interventions, where group effects cannot be separated out from additional support. Psychological interventions performed well on QoL and seizure frequency (Table
1
) [
36
,
37
,
32
] although they had very small sample sizes (
n
= 17, 27 and 37). This suggests that including behavioural therapy in self-management interventions may be important to affect QoL.
Although some studies found positive trends for QoL improvements from baseline measurements, the scores were not necessarily statistically different between study groups. Many were pilot studies with small sample sizes and may not have had adequate power to detect important changes. One study that encountered this problem calculated a required sample size of 180 participants but recruitment difficulties resulted in a final sample of only 55 [
31
]. Larger-scale trials are needed to explore this further.
Another factor that may have contributed to the lack of significant effect is the use of unsuitable outcomes. Two studies found improvements only in measures developed specifically for the trial, despite including a variety of other outcomes [
15
,
34
]. This suggests that the existing scales may not be optimal for evaluating effects of self-management interventions in this setting.
The diversity of outcome measures used across all studies made comparison difficult. There were five scales used to assess QoL, of which two were epilepsy-specific. Four studies did not use any QoL questionnaires although their chosen outcomes (e.g. seizure frequency) can be assumed to affect QoL. This highlights lack of consensus on the most appropriate measures for complex interventions in epilepsy.
Only one study used semi-qualitative data in their evaluation, collecting written comments from participants in an open-ended satisfaction survey [
35
]. They received positive comments about the intervention with 47% of respondents mentioning the value of meeting other PWE. However, response rates were uncertain and there were no interviews to explore participants' views. Guidelines from the Medical Research Council recommend the inclusion of qualitative methods as part of a process evaluation for complex interventions [
45
]. In light of this, it would be useful to collect further qualitative data on how and why group self-management interventions are beneficial.
The diversity of study settings also complicates interpretation. As trials were conducted across 13 countries with wide-ranging cultural and socioeconomic backgrounds, baseline standards of care and health literacy were likely different. Furthermore, participants in each setting may not be representative of the wider population. This was particularly relevant in the Seattle-based study which typically recruited highly educated participants, some of whom were volunteers, limiting the generalisability of their findings to other western countries in which health care is provided to all socio-economic groups [
35
].
There are several limitations associated with the present review. We were unable to perform a meta-analysis due to significant heterogeneity of outcome measures observed across the studies. Moreover, not all Cochrane review tools were utilised when evaluating the quality of studies included. Findings from the review may also be limited due to biases arising from initial search criteria (i.e., article language and publication date).
Suggestions for future research
Based on the evidence available to date, it seems that QoL is rarely affected long term by educational interventions. Thus to have a better chance of affecting QoL, self-management interventions should include psychological components. If group self-management education is to be offered as part of standard outpatient care for PWE, as DESMOND is for people with diabetes, then future research should examine the feasibility and cost-effectiveness of implementation. Although this review did not specifically search for published articles with health economics data, we found no discussion of the cost of implementing self-management education courses for PWE in the community. This would be valuable in the context of similar programmes being implemented in countries with public healthcare systems.
Conclusions
The studies evaluating group self-management interventions for PWE found encouraging results. There is some evidence that psychoeducational measures can be delivered to improve self-management, seizure control, and QoL in adults with poorly-controlled epilepsy. The MOSES programme has been offered in German-speaking countries for over a decade and other countries are investigating similar interventions [
15
]. Promising findings, along with demand from patients for more information about epilepsy, are indications for continued interest in group self-management interventions for PWE.
This review illustrates the need for clarity regarding outcome measures in this field of epilepsy research. Additionally, large-scale trials of group self-management interventions, combining quantitative, qualitative, and cost-effectiveness data, are required in the future.
Acknowledgements
The authors would like to acknowledge our clinical trial administrator, Carly Pearson.
Funding
This research was in part funded by the National Institute for Health Research (NIHR), under the Health Technology Assessment Programme (09/165/01), including salaries for AM and GW. There are no further funding sources to declare. The views and opinions expressed by authors in this publication are those of the authors and do not necessarily reflect those of the NHS, NIHR, MRC, CCF, NETSCC, HTA programme, or Department of Health.
Availability of data and materials
Not applicable as no datasets were generated.
Authors' contributions
AS was responsible for writing the first major draft of the manuscript, evaluating each article included with the review, and carrying out subsequent revisions of the manuscript. AM evaluated each of the articles included with the review and carried out moderate revisions of the manuscript in preparation for publication. GW evaluated each paper included with the review, contributed to the development of the manuscript and provided feedback throughout manuscript preparation. LR conceived of the study and its design and methods, and provided supervision and feedback throughout. All authors read and approved the final manuscript.
Competing interests
There are no further competing interests to declare.
Consent for publication
Not applicable.
Ethics approval and consent to participate
Not applicable.
Publisher's Note
Springer Nature remains neutral with regard to jurisdictional claims in published maps and institutional affiliations.
Open Access
This article is distributed under the terms of the Creative Commons Attribution 4.0 International License (
http://​creativecommons.​org/​licenses/​by/​4.​0/​
), which permits unrestricted use, distribution, and reproduction in any medium, provided you give appropriate credit to the original author(s) and the source, provide a link to the Creative Commons license, and indicate if changes were made. The Creative Commons Public Domain Dedication waiver (
http://​creativecommons.​org/​publicdomain/​zero/​1.​0/​
) applies to the data made available in this article, unless otherwise stated.
Appendix 1
Search strategies
Medline (Ovid) search strategy
6.
exp. Patient Education as Topic/
12.
Limit 11 to (English language and yr. = "1995 - Current")
13.
4 or 5 or 6 or 7 or 8 or 9 or 10
14.
Limit 13 to (English language and yr. = "1995 - Current")
16.
Limit 15 to (clinical trial or controlled clinical trial or pragmatic clinical trial or randomized controlled trial)
PsycINFO search strategy
12.
5 or 6 or 7 or 8 or 9 or 10 or 11
14.
limit 13 to (English language and yr. = "1995-Current")