01.12.2019 | Research article | Ausgabe 1/2019 Open Access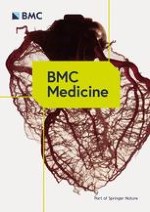 A systematic review of clinical guidelines on the management of acute, community-acquired CNS infections
Zeitschrift:
Autoren:

Louise Sigfrid, Chelsea Perfect, Amanda Rojek, Kajsa-Stina Longuere, Sam Lipworth, Eli Harriss, James Lee, Alex Salam, Gail Carson, Herman Goossens, Peter Horby
Wichtige Hinweise
Electronic supplementary material
Louise Sigfrid and Chelsea Perfect contributed equally to this work.
Louise Sigfrid and Chelsea Perfect are joint first authors.
Publisher's Note
Springer Nature remains neutral with regard to jurisdictional claims in published maps and institutional affiliations.
Abbreviations
AEPED
Asociación Española de Pediatría
AGREE II
Appraisal of Guidelines for Research and Evaluation II
ALOC
Altered level of consciousness
BIA: ABN
British Infection Association: Association of British Neurologists
BPAIIG
The British Paediatric Allergy Immunology and Infections Group
CLIN-Net
Clinical investigator network
CMG
Clinical management guideline
COMBACTE-Net
Combatting antibiotic resistance in Europe-network
DGN: BM
Deutsche Gesellschaft für Neurologie: Bakterielle Meningoenzephalitis
DGN: VM
Deutsche Gesellschaft für Neurologie: Virale Meningoeczephalitis
DNS
Dansk Neurologisk Selskab
DSI
Dansk Selskab for Infektionsmedicin
ECDC
European Centre for Disease Prevention and Control
EFNS
European Federation of Neurological Societies
ESCMID
European Society of Clinical Microbiology and Infectious Diseases
GBS
Streptococcus agalactiae
; group B streptococcus
Hib
Haemophilus influenzae
type B
HIV
Human immunodeficiency virus
HPSC
Health Protection Surveillance Centre
IDSA
Infectious Diseases Society of America
IEC
International Encephalitis Consortium
JEV
Japanese encephalitis virus
MHSSE
Ministry of Health, Social Services and quality
MRI
Magnetic resonance imaging
NICE
The National Institute for Health and Care Excellence
NNF
Norsk Nevrologisk Forening
NVN
Nederlandse Vereniging voor Neurologie
PCR
Polymerase chain reaction
PHE: ME
Public Health England: Meningoencephalitis
PHE: VE
Public Health England: Viral Encephalitis
PREPARE
Platform for European Preparedness Against (Re-)emerging Epidemics
PROSPERO
International Prospective Register of Systematic Reviews
RSV
Respiratory syncytial virus
SIGN
Scottish Intercollegiate Guidelines Network
SPILF
Société de Pathologie Infectieuse de Langue Française
TBEV
Tick-borne encephalitis virus
TRIP
Turning research into practice
UKJSS
UK Joint Specialist Societies
Introduction
Endemic, epidemic and emerging infectious diseases, including antimicrobial resistant organisms, remain a serious, cross-border threat to health in Europe. The response to these threats needs to be evidence-based and coordinated, and whilst Europe-wide efforts have been made to link and harmonise public health responses, much less has been done in the clinical sphere. The EU-funded Platform for European Preparedness Against R(e-)emerging Epidemics (PREPARE) was established to promote harmonised clinical research studies on infectious diseases with epidemic potential in order to improve patient outcomes and inform public health responses. One issue identified by PREPARE was the lack of understanding of variations in clinical practice across Europe, which may hamper the interpretation of clinical and surveillance data on emerging infectious threats with epidemic potential and impede the implementation of cross-border clinical research.
Central nervous system (CNS) infections continue to affect populations worldwide with high morbidity, mortality and risk of long-term sequelae and are also associated with a range of emerging and re-emerging viral threats to Europe, such as West Nile virus, Toscana virus, measles and enteroviruses [
1
,
2
]. The epidemiology of community-acquired CNS infections is neither fixed nor homogeneous, with changes over time and between locations. The introduction of vaccines has reduced the burden of the two most common etiological agents for bacterial meningitis in adults and older children,
Streptococcus pneumoniae
and
Neisseria meningitidis
[
3
,
4
].
Haemophilus influenzae
type B (Hib) is also becoming a rare cause of meningitis in Europe [
5
]. However, reports of serotype replacement and an increased rate of reduced sensitivity to antimicrobial agents of
S. pneumoniae,
with varying rates across the region, are a cause of concern, which requires antibiotic regimes to be tailored to regions and travel [
3
,
5
]. Neonatal meningitis is associated with high morbidity and higher incidence compared to older age groups [
6
]. In neonates, common pathophysiology are primary bloodstream infections with secondary haematogenous distribution to the CNS [
6
] most commonly caused by
Streptococcus agalactiae
(group B streptococcus; GBS) or
Escherichia coli
[
3
]. Encephalitis, an inflammation of the brain parenchyma associated with high morbidity and risk of long-term sequelae, is commonly caused by viruses [
7
]. It is estimated that 40 to 60% of cases remain without an aetiological diagnosis [
8
,
9
]. This may partly be due to a lack of consensus on clinical case definitions and standardised diagnostic approaches [
10
]. The most commonly diagnosed causes of viral CNS infections in Europe are
Herpes simplex virus
(HSVs), enteroviruses,
Varicella-zoster virus
(VZV) and arthropod-borne viruses (arboviruses) [
11
]. The epidemiology of encephalitis is constantly evolving [
11
], and emerging infectious diseases may present as undifferentiated CNS infections [
12
]. This is ilustrated by the re-emergence of
West Nile virus
(WNV) in south-eastern Europe and the emergence of
Toscana virus
as a leading cause of aseptic meningitis in regions in southern Europe during the summer [
13
,
14
]. Another cause of concern are recent outbreaks of enterovirus-associated severe neurological disease which cause a strain on paediatric intensive care units [
15
].
Clinical case definitions and clinical management guidelines (CMGs) are important tools for identifying emerging infectious diseases, informing diagnostic and clinical management and providing a degree of standardisation in clinical management practices. In addition, harmonisation of diagnostic and clinical management practices can inform public health outbreak responses and facilitate the design and interpretation of multi-country research, which is a necessity for adequately powered studies of comparatively rare diseases such as CNS infections.
The aim of this review is to identify variations in practices which might be a barrier to the early identification and characterisation of emerging CNS infections with epidemic potential and the implementation of cross-border clinical research as well as public health responses. This is, to our knowledge, the first systematic review and quality appraisal of European CMGs for viral and bacterial CNS infections.
Methods
The systematic review was completed based on a protocol registered in the PROSPERO International prospective register of systematic reviews (ID: CRD42014014212). The protocol was informed by infectious disease specialists and systematic reviewers.
Search strategy
One reviewer conducted the first electronic database search (PubMed, National Guideline Learning Centre, International Guideline Library, TRIP Database) from October 2004 to October 2014. Search terms were as follows: (central nervous system infection [MeSH Terms]) AND (clinical guideline OR clinical practice guideline OR physician guideline OR bedside clinical guideline OR clinical management guideline OR clinical practice protocol OR physician protocol OR clinical management protocol) AND ("last 10 years" [PDat]). An information specialist performed a second updated electronic search of Ovid MEDLINE, Ovid Embase, PubMed, TRIP Database and Google using the exploded thesaurus term "exp Central Nervous System Infections/", and the free text terms meningitis, encephalitis, meningoencephalitis, combined with a search filter for guidelines to 22 June 2017.
Search terms:
("Central Nervous System Infections"[Mesh]) OR meningitis [Title/Abstract]) OR meningoencephalitis [Title/Abstract]) OR encephalitis [Title/Abstract])) AND (guideline [Title]) OR guidelines [Title]) OR guidance [Title]) OR protocol [Title]) OR protocols [Title]) OR (("Guideline" [Publication Type] OR "Guidelines as Topic"[Mesh]) OR "Practice Guideline" [Publication Type])).
TRIP Database and Google were also searched for "meningitis guideline*", "encephalitis guideline*" and "meningoencephalitis guideline*" up to 31 January 2019. The electronic database searches were supplemented by searching the references of included CMGs and CMGs identified through a brief electronic survey which was e-mailed to 115 clinicians in 33 European countries, through the CLIN-Net clinical network of the COMBACTE-Net Innovative Medicines Initiative [
16
,
17
]. The survey asked clinicians which CMGs they used in their daily practice to identify and manage patients presenting with syndromes of acute, community-acquired CNS infections, and asked them to submit the CMGs via hyperlink or by e-mail. The survey was open from 20 June to 30 December 2016, with two electronic reminders.
Eligibility criteria
Two reviewers screened the title, abstract and full-text guidelines for inclusion. CMGs covering diagnostics and/or clinical management of suspected community-acquired bacterial or viral CNS infections which were aimed at or used by clinicians in Europe and published from 2004 onwards were included. The CMG produced by Médicins Sans Frontières (MSF) aimed at field settings globally was included, as it could be used in Europe in emergency situations. There were no language limitations. Guidelines published in non-English languages were translated using Google Translate and reviewed by a reviewer with good to excellent knowledge of the language. Guidelines that were not aimed at European populations were excluded, unless a clinician responding to the survey reported using them. General antibiotic and local standard operating policies were excluded. Guidelines focused only on patients with specific risk factors, such as HIV, were excluded.
Data extraction
A standardised form for data extraction covering case definitions, diagnostic methods, differential diagnostics and medical management recommendations was developed. One reviewer extracted data from the CMGs and a second reviewer checked the data.
Quality appraisal
The CMGs were critically appraised by two reviewers independently using the Appraisal of Guidelines for Research and Evaluation II (AGREE II) Instrument [
18
,
19
]. The quality was assessed independently by each reviewer for six domains: (1) scope and purpose, (2) stakeholder involvement, (3) rigour of development, (4) clarity of presentation, (5) applicability and (6) editorial independence, and through an overall quality score. Efforts were made to find additional information online on associated webpages for CMGs with limited information about the methodology used. Within each domain, there were a number of sub-criteria to score from 1 to 7 (Additional file
1
). A score of one was assigned if there was no information or the criteria was not met; a score of seven when the criteria were met. These scores were summarised for each domain, and the total score for the domain calculated as the percentage of the total possible score for that domain. The final score for each domain was calculated as the average of the reviewers' scores. Each CMG was also given a total overall quality assessment score based on the average score for all the domains (7 being the highest quality) together with a recommendation for use with or without further modifications.
Results
Discussion
The data highlights the wide range of CMGs for acute, community-acquired CNS infections in use across Europe and variations in quality, clinical case definitions for guiding identification and in initial clinical recommendations. Most CMGs were produced by national or European organisations. Several survey respondents reported using CMGs produced by other countries in or outside of Europe, which may have implications for timely identification of causative pathogens and use of antibiotics, unless they are adapted to regional epidemiology.
Conclusions
This review highlights variations in the quality and recommendations of CMGs for community-acquired CNS infections in use across Europe. A harmonised European framework-CMG with adaptation to local epidemiology and risks may improve access to up-to-date CMGs and the early identification and management of (re-) emerging CNS infections with epidemic potential. The review particularly highlights the need for an updated European CMG for infectious encephalitis, which covers all risk groups, including paediatric and elderly populations. Further research into risk groups for infections and effective treatment strategies to target these populations is required.
Acknowledgements
Thanks to Belmira Belić and Miranda Hopman at the Julius Center for Health Sciences and Primary Care, European Projects University Medical Center Utrecht, for distributing the electronic survey and to all clinicians who responded to the survey.
Ethics approval and consent to participate
Not applicable.
Consent for publication
Not applicable.
Competing interests
The authors declare that they have no competing interests.
Open Access
This article is distributed under the terms of the Creative Commons Attribution 4.0 International License (
http://​creativecommons.​org/​licenses/​by/​4.​0/​
), which permits unrestricted use, distribution, and reproduction in any medium, provided you give appropriate credit to the original author(s) and the source, provide a link to the Creative Commons license, and indicate if changes were made. The Creative Commons Public Domain Dedication waiver (
http://​creativecommons.​org/​publicdomain/​zero/​1.​0/​
) applies to the data made available in this article, unless otherwise stated.
Publisher's Note
Springer Nature remains neutral with regard to jurisdictional claims in published maps and institutional affiliations.