11.11.2017 | Review | Ausgabe 5/2018 Open Access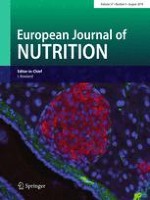 A systematic review of dietary interventions for gestational weight gain and gestational diabetes in overweight and obese pregnant women
Zeitschrift:
Autoren:

Reeta Lamminpää, Katri Vehviläinen-Julkunen, Ursula Schwab
Abstract
Purpose
The number of overweight and obese women is increasing in the obstetric population. The aim of this study was to review studies that reported results related to the efficacy of dietary interventions on gestational weight gain (GWG) or the prevention of gestational diabetes (GDM) in overweight and obese women.
Methods
The search was performed using the CINAHL, PubMed, Scopus and Medic electronic databases and limited to the years between 2000 and March 2016. This systematic review includes 15 research articles of which 12 were randomized controlled trials, and three were controlled trials. Three main categories emerged as follows: (1) the types of interventions, (2) the contents of the interventions and (3) the efficacy of the intervention on GWG and the prevention of GDM. The quality of the selected studies was evaluated using the AHRQ Methods Reference Guide for Effectiveness and Comparative Effectiveness Reviews.
Results
Of the selected 15 studies, eight included a specified diet with limited amounts of nutrients or energy, and the others included a dietary component along with other components. Ten studies reported significant differences in the measured outcomes regarding GWG or the prevention of GDM between the intervention and the control groups.
Conclusions
This review confirms the variability in the strategies used to deliver dietary interventions in studies aiming to limit GWG and prevent GDM in overweight and obese women. Inconsistency in the provider as well as the content of the dietary interventions leaves the difficulty of summarizing the components of effective dietary interventions.