01.12.2018 | Review | Ausgabe 1/2018 Open Access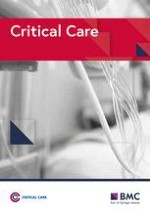 A Systematic Review of the High-flow Nasal Cannula for Adult Patients
Zeitschrift:
Autoren:

Yigal Helviz, Sharon Einav
Background
Awareness of the potential damage associated with the use of invasive ventilation (e.g., ventilator-associated pneumonia [VAP], excessive pulmonary stress and strain) and increasing sophistication in patient-ventilator interfaces have led to development of several interesting new modes of delivering non-invasive ventilation (NIV), not least of which is the high-flow nasal cannula (HFNC).
The HFNC was first developed for use in neonates. Although many adult patients found the use of a close-fitting mask not particularly tolerable, the most common issue in the adult population usually remained clearance of airway secretions [
1
]. In the neonatal population however, severe pressure sores became a major concern with the use of a tight face mask [
2
]. The HFNC was thus originally developed with the intention of maintaining the benefit of high oxygen flows (and thus the increased end-expiratory pulmonary pressures) without compromising blood flow to skin areas susceptible to pressure sores [
3
]. The first cannulas developed to this end were, therefore, designed to match the internal diameter of the neonatal nasal orifice, and for this reason were also constructed from materials that are softer than their predecessors [
3
].
HFNC devices allow modification of only two variables – the percentage of oxygen being delivered and the rate of gas flow. There are at this time only two such devices on the market. Both are capable of delivering a mix of air and oxygen with an inspired oxygen fraction (FiO 2) ranging between 0.21–1.0. The two differ somewhat in the range of possible gas flows; one can deliver 5–40 l/min while the other has a slightly greater range of 1–60 l/min. Regardless of the device being used, the gas undergoes 100% humidification and is heated to approximately normal body temperature.
Over the last 10 years, HFNCs have had widespread uptake in the adult population. The idea that one may provide NIV with little discomfort to the patient is conceptually attractive. However, there is still much debate regarding the role of the HFNC in the management of critically ill patients and only recently has some better quality research emerged on the topic. This review covers the potential beneficial and deleterious effects of the HFNC and the latest evidence regarding its use in some of the more common clinical settings.
Literature Search
Using the services of a professional librarian, we conducted an online search for relevant publications in PubMed, Embase and Web of Science. The search was restricted to articles written in English or Spanish. We searched all articles from January 2007 to June 2017 that referred to adults treated with the HFNC using the key words "
humans
" together with "
adult
", "
mature
" or "
grown
". Publications with the key words "
high flow nasal cannula
", "
high flow nasal therapy
", "
high flow nasal oxygen
", "
high flow oxygen therapy
", "
high flow therapy
", "
optiflow (respiration)
" and "
nasal highflow
" were then tabulated in Excel along with a link to their abstracts and the list was manually searched for repeat publications. The main journals most likely to contain publications in this area (i.e., intensive care and emergency medicine journals) were also identified using content experts in the area and hand searched if they were locally available.
For information relevant to elucidation of mechanisms of action with their associated potential benefits/harms, both human (pediatric or adult) and animal studies qualified for inclusion. For evidence regarding clinical use, only adult human studies qualified for inclusion. Reviews, randomized controlled trials (RCTs), case-control studies and case series and reports were all extracted (title and abstract) in order to screen for relevant content. The references appearing in each of the relevant papers were also hand searched.
Abstracts from the selected articles were read, and if considered eligible for further review by the authors, the complete article was obtained. Articles with information relevant to either one of the two aims of the review (elucidation of mechanisms of action with their associated potential benefits/harms and or clinical uses) qualified for inclusion. As noted above, the references of the selected articles that had been retrieved were also screened for additional possible references. Figure
1
shows the flowchart for study selection. After determining the relevance of each paper, the articles were divided into two main files according to their relevance to each aim (mechanism of action or clinical uses) and then again subdivided in accordance to subtopic within that aim (potentially beneficial/detrimental and clinical scenario – see below). Finally, the data from each topic file were summarized.
×
Potential Beneficial and Deleterious Effects
Potential Benefits
It has been proposed that the HFNC can provide several benefits. Among these are maintenance of a constant FiO 2, generation of a positive end-expiratory pressure (PEEP), reduction of the anatomical dead space, improvement of mucociliary clearance and reduction in the work of breathing.
Maintenance of Constant FiO 2
Standard hospital gas delivery systems provide oxygen at 50–55 pounds per square inch (PSI). Such pressures, when released, form dangerously high flows. All NIV devices therefore include a mechanism (usually a series of valves) to modify the flow eventually delivered to the patient. Regular nasal cannulas are connected to the hospital gas delivery system via flowmeters, most of which allow delivery of gas flows up to 15 l/min. However, provision of unregulated and constant flows through standard nasal cannulas has traditionally been limited not only due to the internal diameter of the cannula but also by the discomfort generated by the lack of heating and humidification of the inspired gas. Provision of flows exceeding standard oxygen delivery (15 l/min) may be important in a dyspneic patient; tachypnea is accompanied by rapid inspiratory flows which may reach 50 l/min. When inspiratory flow rates exceed the flow of delivered oxygen, the additional flow is recruited from the surrounding air (with its FiO
2
of 0.21). In this situation, the inspired FiO
2
is significantly lower than the delivered gas [
3
,
4
]. In other words, as the respiratory rate of the patient increases, the actual FiO
2
being delivered decreases. Ventilators providing NIV overcome this issue via adaptation of the provided flow to the phases of the respiratory cycle. The HFNC, a simpler device, provides a constant flow. However, it overcomes the issue of air-mixing by enabling delivery of oxygen at particularly high flows, which facilitates maintenance of a constant delivered FiO
2
.
Generation of a Positive End-expiratory Pressure
A study performed in human volunteers demonstrated that high flows delivered through a HFNC generated positive airway pressures in the nasopharynx [
5
]. Animal models have also shown that these pressures are translated to increased intra-alveolar volumes. While these pressures were relatively low compared to those generated easily in closed systems (< 3 cmH
2
O), they could potentially suffice to prevent alveolar closure. The question often asked in this context is whether such pressures are also generated when the mouth is open. A study conducted in adult men and women demonstrated that although increased HFNC flows generated a greater increase in pressure with a closed mouth, a proportionate increase was observed with the mouth open as well [
6
]. Furthermore, the presence of a constant leak (such as that created by maximal mouth opening) seems to affect the initial pressure but not the pressure increment generated by an increase in flow [
5
,
7
].
Decrease in Anatomical Dead Space
The high flow rates provided by the HFNC wash the expired volume of carbon dioxide (CO
2
) from the airway, replacing it with oxygen-enriched gas. In a swine model simulating the human airway, the partial pressure of CO
2
was studied in high leak and low leak conditions. When the leak was low, the partial pressure of CO
2
was significantly lower, suggesting that the inspiratory dead-space had been washed out by the constant flow of high oxygen gas [
7
]. As patients using the HFNC may open or close their mouth at will, the clinical significance of this finding is unclear. However, it does suggest that washout may contribute to the observed increase in PaO
2
.
Improved Mucociliary Clearance
Studies of the percent of tracheobronchial deposition as a function of radioaerosol inhalation (without medication) show a gradual decrease in deposition as the time from the last inhalation increases [
8
]. This suggests that as the airway dries, patients find it more difficult to clear the airway of secretions. Although there are no studies demonstrating such an effect with the HFNC, it is commonly assumed that contact with an inspired gas that has been warmed to body temperature and contains humidification will cause less mucociliary dessication and thus maintain mucociliary clearance to a greater degree than other methods of delivering oxygen that do not have these characteristics.
Decreased Work of Breathing
Whether the HFNC decreases the work of breathing is still unclear, but there are studies suggesting this may indeed be the case. One study of thoraco-abdominal coordination during breathing showed an improvement in subjective measures of asynchrony over time. In this study, patients diagnosed clinically as having poor thoraco-abdominal coordination during breathing were also more likely to undergo intubation [
9
]. Another study of 40 adult intensive care unit (ICU) patients with mild to moderate respiratory failure treated with the HFNC after thoracotomy demonstrated similar findings [
10
]. A strong correlation between airway pressure and end-expiratory lung impedance (a marker of end-respiratory lung volume) was demonstrated in a study using electrical impedance tomography (EIT) to study the respiratory mechanics of adult patients treated with HFNC after cardiothoracic surgery (
n
 = 20). The patients included had at least one sign of respiratory distress (PaO
2
/FiO
2
 < 300, subjective dyspnea, increased use of accessory muscles or increase in respiratory rate). Compared with conventional oxygen therapy, delivery of oxygen via the HFNC increased the end-expiratory lung impedance by 25.6%, reduced the respiratory rate and increased the tidal volume, allowing the authors to conclude that the HFNC does seem to decrease the work of breathing [
11
].
Potential Deleterious Effects
The main concern that has arisen regarding the HFNC has been that overuse of this modality may lead to unnecessary and potentially precarious delays in intubation. In 2004, Esteban et al. published a seminal paper describing a multicenter trial that was terminated ahead of time due to an increased risk of death in ICU patients treated post-extubation with non-invasive positive pressure ventilation (NIPPV) compared with those receiving conventional oxygen therapy. The authors attributed the increased mortality in the NIPPV group to the length of time elapsing between respiratory failure and reintubation, which was significantly longer in patients receiving NIPPV [
12
]. About 10 years later, Kang et al. suggested a similar association in patients treated with the HFNC; in a single ICU, after matching, patients who were intubated early had lower ICU mortality rates [
13
].
Clinical Uses of the HFNC
The HFNC is very versatile and user friendly. It can be used in a low-monitoring environment, with almost no knowledge of mechanical ventilation. However, most patients treated with the HFNC are extremely hypoxemic, which raises important questions regarding whether it should be used in such conditions. Regardless of this controversy, several potential clinical uses for the HFNC have emerged in recent years. Among these are included the respiratory support of patients with acute hypoxemic respiratory failure or respiratory distress syndrome (ARDS), with respiratory compromise induced by heart failure and with respiratory compromise post-extubation. In this review, we also address the HFNC as an adjunct during airway instrumentation, for immune compromised patients, and as a means of reducing suffering at the end of life.
Conclusion
Rabbat et al. [
50
] summarized the evidence regarding HFNC post-extubation nicely, and this summary holds true for the use of the HFNC in almost every clinical scenario. Difficulties in blinding of the treatment arm constitute a major source of bias in all of the comparative studies on the HFNC; only one study attempted blinding [
38
]. The HFNC is consistently better tolerated by patients than NIV. The advantage of this, apart from patient comfort, is that the patient can probably remain connected to the device for longer periods. However, this can also be a disadvantage if it leads to dangerous delays in intubation.
The HFNC seems more effective than conventional oxygen therapy and non-inferior to NIV in most studies. The quality of data on the HFNC is slightly better regarding patients post-extubation, but there is need for more studies even in this clinical setting to generate a clearer signal. The HFNC seems to hold promise for apneic oxygenation during airway instrumentation but the studies performed on this topic have largely been underpowered. With regards to provision of HFNC therapy to immune compromised patients and those requiring palliative care, the retrospective nature of the studies performed thus far precludes determination of any causative association between patient management and outcome. However, there may be ethical considerations for providing this treatment in some cases.
Acknowledgements
We are indebted to Dr. Iris Arad for the hours she spend performing the online search. Without her professional help this article could have never been written.
Acknowledgements
Not applicable.
Funding
Publication costs were funded by a competitive research grant endowed to the PI.
Availability of data and materials
Not applicable.
Ethics approval and consent to participate
Not applicable
Consent for publication
Not applicable.
Competing interests
The authors declare that they have no competing interests.
Publisher's Note
Springer Nature remains neutral with regard to jurisdictional claims in published maps and institutional affiliations.