01.12.2019 | Research article | Ausgabe 1/2019 Open Access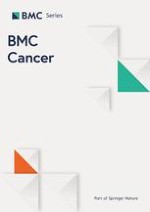 A way to understand idiopathic senescence and apoptosis in primary glioblastoma cells – possible approaches to circumvent these phenomena
Zeitschrift:
Autoren:

Karolina Janik, Cezary Treda, Aneta Wlodarczyk, Joanna Peciak, Kamila Rosiak, Jolanta Zieba, Dagmara Grot, Adrianna Rutkowska, Roza Pawlowska, Waldemar Och, Piotr Rieske, Ewelina Stoczynska-Fidelus
Wichtige Hinweise
Karolina Janik, Cezary Treda and Aneta Wlodarczyk
contributed equally
, Piotr Rieske and Ewelina Stoczynska-Fidelus are senior
co-authors
Electronic supplementary material
Publisher's Note
Springer Nature remains neutral with regard to jurisdictional claims in published maps and institutional affiliations.
Abstract
Background
Glioblastoma (GB) is considered one of the most lethal tumors. Extensive research at the molecular level may enable to gain more profound insight into its biology and thus, facilitate development and testing of new therapeutic approaches. Unfortunately, stable glioblastoma cell lines do not reflect highly heterogeneous nature of this tumor, while its primary cultures are difficult to maintain in vitro. We previously reported that senescence is one of the major mechanisms responsible for primary GB cells stabilization failure, to a lesser extent accompanied by apoptosis and mitotic catastrophe-related cell death.
Methods
We made an attempt to circumvent difficulties with glioblastoma primary cultures by testing 3 different approaches aimed to prolong their in vitro maintenance, on a model of 10 patient-derived tumor specimens.
Results
Two out of ten analyzed GB specimens were successfully stabilized, regardless of culture approach applied. Importantly, cells transduced with immortalizing factors or cultured in neural stem cell-like conditions were still undergoing senescence/apoptosis. Sequential in vivo/in vitro cultivation turned out to be the most effective, however, it only enabled to propagate cells with preserved molecular profile up to 3
rd
mice transfer. Nevertheless, it was the only method that impeded these phenomena long enough to provide sufficient amount of material for in vitro
/
in vivo targeted analyses. Interestingly, our data additionally demonstrated that some subpopulations of several stabilized GB cell lines undergo idiopathic senescence, however, it is counterbalanced by simultaneous proliferation of other cell subpopulations.
Conclusions
In the majority of primary glioma cultures, there has to be an imbalance towards apoptosis and senescence, following few weeks of rapid proliferation. Our results indicate that it has to be associated with the mechanisms other than maintenance of glioblastoma stem cells or dependence on proteins controlling cell cycle.