01.12.2017 | Commentary | Ausgabe 1/2017 Open Access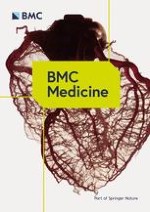 About the practice of psychiatric euthanasia: a commentary
Zeitschrift:
Autor:

Jorge Lopez-Castroman
Background
The medical definition of euthanasia is "the act or practice of causing or permitting the death of hopelessly sick or injured individuals in a relatively painless way for reasons of mercy" [
1
]. Physician-assisted suicide is a modality of euthanasia that involves giving medical assistance to a person requesting to end his or her own life by the self-administration of a lethal mean. Assisted dying, a closely related term, is generally restricted to the prescription of life-ending drugs for terminally ill patients.
The legal regulation of these practices is recent, and definitions remain controversial [
2
] – probably because debates have focused on the majority of cases involving physical illnesses with short life expectancies. However, in some countries euthanasia is not restricted to the terminally ill, and mental suffering caused by mental disorders can be alleged to request assistance in dying. Of course, strict regulations are followed to ensure that these assisted suicide requests are made voluntarily in the face of untreatable and unrelenting conditions.
There are five other considerations for euthanasia requests: 1) the medical condition conveys unbearable pain; 2) there is no prospect of improvement; 3) available treatments are futile; 4) the person is mentally competent to make a conscious and reasonable choice; and 5) the person is fully informed about the prognosis. For psychiatric cases, assessing fulfillment of these five requirements is problematic.
Not surprisingly, although the medical community largely accepts euthanasia in terminal illness, debate continues on the adequacy of assisted suicide as applied to mental disorders, particularly in treatment-resistant depression [
3
]. To date, this debate is mostly based on moral or ethical grounds. Objective information about how psychiatric euthanasia takes place might be illuminating. A 2016 report on publicly available cases in the Netherlands [
4
] revealed that applicants completing a psychiatric assisted suicide were generally affected by chronic mental conditions, often with comorbidities. Prior hospitalizations in psychiatry wards, suicide attempts (often multiple), and personality issues were common, as well as a personal history of traumatic events. For those who work with suicidal patients, or who study suicidal behavior, these features are well known [
5
].
New data
Conclusions
Beyond its practical implementation, the debate on euthanasia motivated by mental disorders must be informed by more accurate and detailed records, including standardized methods for diagnosis and capacity assessment, and specific research protocols. For instance, we need to understand how applicants with mental disorders progress through the euthanasia process (e.g., are their therapeutic options reviewed?), and for those whose euthanasia request is denied, how we might attenuate their suffering [
12
].
Acknowledgements
Not applicable.
Availability of data and materials
Not applicable
Authors' information
JLC is a psychiatrist, and head of the Department of Emergency and Liaison Psychiatry at Nîmes University Hospital (France). His research focuses on the evaluation and prevention of suicidal behavior.
Ethics approval and consent to participate
Not applicable.
Consent for publication
Not applicable.
Competing interests
The author declares that he has no competing interests.
Publisher's Note
Springer Nature remains neutral with regard to jurisdictional claims in published maps and institutional affiliations.
Open Access
This article is distributed under the terms of the Creative Commons Attribution 4.0 International License (
http://​creativecommons.​org/​licenses/​by/​4.​0/​
), which permits unrestricted use, distribution, and reproduction in any medium, provided you give appropriate credit to the original author(s) and the source, provide a link to the Creative Commons license, and indicate if changes were made. The Creative Commons Public Domain Dedication waiver (
http://​creativecommons.​org/​publicdomain/​zero/​1.​0/​
) applies to the data made available in this article, unless otherwise stated.