01.12.2018 | Research article | Ausgabe 1/2018 Open Access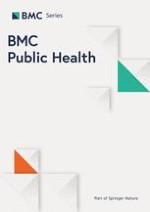 Acceptability of lifelong treatment among HIV-positive pregnant and breastfeeding women (Option B+) in selected health facilities in Zimbabwe: a qualitative study
Zeitschrift:
Autoren:

Addmore Chadambuka, Leila Katirayi, Auxilia Muchedzi, Esther Tumbare, Reuben Musarandega, Agnes I. Mahomva, Godfrey Woelk
Abstract
Background
Zimbabwe's Ministry of Health and Child Care (MOHCC) adopted 2013 World Health Organization (WHO) prevention of mother-to-child HIV transmission (PMTCT) guidelines recommending initiation of HIV-positive pregnant and breastfeeding women (PPBW) on lifelong antiretroviral treatment (ART) irrespective of clinical stage (Option B+). Option B+ was officially launched in Zimbabwe in November 2013; however the acceptability of life-long ART and its potential uptake among women was not known.
Methods
A qualitative study was conducted at selected sites in Harare (urban) and Zvimba (rural) to explore Option B+ acceptability; barriers, and facilitators to ART adherence and service uptake. In-depth interviews (IDIs), focus group discussions (FGDs) and key informant interviews (KIIs) were conducted with PPBW, healthcare providers, and community members. All interviews were audio-recorded, transcribed, and translated; data were coded and analyzed in MaxQDA v10.
Results
Forty-three IDIs, 22 FGDs, and five KIIs were conducted. The majority of women accepted lifelong ART. There was however, a fear of commitment to taking lifelong medication because they were afraid of defaulting, especially after cessation of breastfeeding. There was confusion around dosage; and fear of side effects, not having enough food to take drugs, and the lack of opportunities to ask questions in counseling. Participants reported the need for strengthening community sensitization for Option B+. Facilitators included receiving a simplified pill regimen; ability to continue breastfeeding beyond 6 months like HIV-negative women; and partner, community and health worker support. Barriers included distance of health facility, non-disclosure of HIV status, poor male partner support and knowing someone who had negative experience on ART.
Conclusions
This study found that Option B+ is generally accepted among PPBW as a means to strengthen their health and protect their babies. Consistent with previous literature, this study demonstrated the importance of male partner and community support in satisfactory adherence to ART and enhancing counseling techniques. Strengthening community sensitization and male knowledge is critical to encourage women to disclose their HIV status and ensure successful adherence to ART. Targeting and engaging partners of women will remain key determinants to women's acceptance and adherence on ART under Option B+.