01.12.2015 | Study protocol | Ausgabe 1/2015 Open Access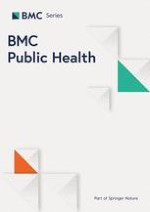 Activation of persons living with HIV for treatment, the great study
Zeitschrift:
Autoren:

Kevin Fiscella, Michele Boyd, Julian Brown, Jennifer Carroll, Andrea Cassells, Roberto Corales, Wendi Cross, Nayef El'Daher, Subrina Farah, Steven Fine, Richard Fowler, Ashley Hann, Amneris Luque, Jennifer Rodriquez, Mechelle Sanders, Jonathan Tobin
Wichtige Hinweise
Competing interests
All authors declare that they have no competing interests. The study is funded by the Patient Centered Outcome Research Institute – Grant number R-1306-03104. PCORI is not involved in any way in the preparation of this manuscript or the decision to submit it.
Authors' contributions
KAF, RC, JB, AL, NE, RF, SMF and JNT conceived of the study. KAF obtained funding and orchestrated implementation of the protocol. SF contributed to the statistical analysis plan. JR and MB recruited and trained patients. MS and AC managed the project. KAF, RC, JB, AL, NE, RF, JC, AC, MS, WC, SMF, and JNT contributed to design and implementation of the study. KAF, MB, RC, JB, AL, NE, RF, JC, AC, MS, WC, SF, SMF, JR, and JNT read and approved the final version of the manuscript.
Abstract
Background
Patient empowerment represents a potent tool for addressing racial, ethnic and socioeconomic disparities in health care, particularly for chronic conditions such as HIV infection that require active patient engagement. This multimodal intervention, developed in concert with HIV patients and clinicians, aims to provide HIV patients with the knowledge, skills, attitudes and tools to become more activated patients.
Methods/Design
Randomized controlled trial of a multimodal intervention designed to activate persons living with HIV. The intervention includes four components: 1) use of a web-enabled hand-held device (Apple iPod Touch) loaded with a Personal Health Record (ePHR) customized for HIV patients; 2) six 90-minute group-based training sessions in use of the device, internet and the ePHR; 3) a pre-visit coaching session; and 4) clinician education regarding how they can support activated patients. Outcome measures include pre- post changes in patient activation measure score (primary outcome), eHealth literacy, patient involvement in decision-making and care, medication adherence, preventive care, and HIV Viral Load.
Discussion
We hypothesize that participants receiving the intervention will show greater improvement in empowerment and the intervention will reduce disparities in study outcomes. Disparities in these measures will be smaller than those in the usual care group. Findings have implications for activating persons living with HIV and for other marginalized groups living with chronic illness.