01.12.2018 | Research article | Ausgabe 1/2018 Open Access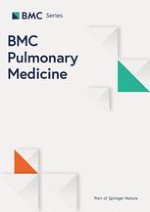 Acute effects of ambient air pollution on outpatient children with respiratory diseases in Shijiazhuang, China
Zeitschrift:
Autoren:

Jie Song, Mengxue Lu, Liheng Zheng, Yue Liu, Pengwei Xu, Yuchun Li, Dongqun Xu, Weidong Wu
Abstract
Background
Associations between ambient air pollution and child health outcomes have been well documented in developed countries such as the United States; however, only a limited number of studies have been conducted in developing countries. This study aimed to explore the acute effects of five ambient air pollutants (inhalable particles [PM10], fine particles [PM2.5], sulfur dioxide [SO2], nitrogen dioxide [NO2] and 0zone [O3]) on children hospital outpatients with respiratory diseases in Shijiazhuang, China.
Methods
Three years (2013–2015) of daily data, including cause-specific respiratory outpatient records and the concentrations of five air pollutants, were collected to examine the short-term association between air pollution and children's respiratory diseases; using a quasi-Poisson regression generalized additive model. Stratified analyses by season and age were also performed.
Results
From 2013 to 2015, a total of 551,678 hospital outpatient records for children with respiratory diseases were collected in Shijiazhuang, China. A 10 μg/m3 increase in a two-day average concentration (lag01) of NO2, PM2.5, and SO2 corresponded to an increase of 0.66% (95% confidence interval [CI]: 0.30–1.03%), 0.13% (95% CI: 0.02–0.24%), and 0.33% (95% CI: 0.10–0.56%) in daily hospital outpatient visits for children with respiratory diseases, respectively. The effects were stronger in the transition season (April, May, September and October) than in other seasons (the hot season [June to August] and the cool season [November to March]). Furthermore, results indicated a generally stronger association in older (7–14 years of age) than younger children (< 7 years of age).
Conclusions
This research found a significant association between ambient NO2, PM2.5, and SO2 levels and hospital outpatient visits in child with respiratory diseases in Shijiazhuang, China.