01.12.2017 | Research article | Ausgabe 1/2017 Open Access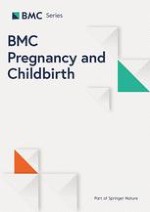 Adaptation of the WHO maternal near miss tool for use in sub–Saharan Africa: an International Delphi study
Zeitschrift:
Autoren:

Abera K. Tura, Jelle Stekelenburg, Sicco A. Scherjon, Joost Zwart, Thomas van den Akker, Jos van Roosmalen, Sanne J. Gordijn
Abbreviations
WHO
World Health Organization
Background
In light of the global reduction in maternal mortality, assessments of severe maternal morbidity or maternal near miss (MNM) have become more common [
1
–
3
]. MNM is defined as a woman who nearly died but survived a complication that occurred during pregnancy, childbirth, or within 42 days of termination of pregnancy [
3
]. Different identification criteria for severe maternal morbidity have been applied in different contexts [
4
–
6
]. Application of the World Health Organization (WHO) MNM tool has become a standardized method to identify women at the severe end of the morbidity spectrum. This tool comprises three groups of criteria with clinical, laboratory and management based parameters that focus on the presence of organ dysfunction [
6
].
Though the WHO MNM tool has been widely used since its introduction including in sub-Saharan Africa [
7
–
10
], it also received criticism since several laboratory-based and some management-based criteria reflecting organ dysfunction turned out to be of limited relevance in resource-limited settings in sub-Saharan Africa [
11
,
12
]. The need for more practical MNM criteria for use in low–income settings was previously noted [
13
] and the WHO Technical Working Group on Maternal Mortality and Morbidity classifications has indicated that an integrative module applicable to the local context for use in resource limited settings is under development [
14
]. Researchers have suggested possible adaptations [
11
,
12
,
15
] at the expense of inter–study comparability.
Although there is evidence that several WHO MNM parameters are not applicable to low-income settings, there is a lack of well-founded alternative parameters formulated by experts with experience in such settings [
11
,
12
,
15
]. Lack of such uniform criteria prevents robust comparison studies of MNM. The aim of this study was to come to a consensus–based adaptation of the WHO MNM tool to enhance its applicability for use in low–income settings, particularly in sub–Saharan Africa.
Methods
We applied a three round Delphi study design. A Delphi is a structured group process in which a series of questionnaires is sent to a panel of experts who are asked to identify, rate or rank issues important to the subject under consideration [
16
]. It is a means of extracting opinion from a group of experts and is widely applied in medical, nursing and health services research [
17
–
24
]. We adopted a quasi–anonymous Delphi, in which each panel member was aware of the other participating members, but responses were kept anonymous and presented on a group level. In our opinion, it was important for members to be informed about the composition of the group in order to assign appropriate value to the panel. In every subsequent round, group responses were reported and instructions for completion of that round were provided. Questionnaire development, pre-testing, analysis and coordination were conducted by AKT and SJG. A Delphi steering committee consisting of all authors (AKT, SAS, JS, JZ, JvR, TvdA, and SJG) was established to coordinate the Delphi process, analyse comments and determine a priori criteria for consensus and termination of the study.
Selection and recruitment panel of experts
Expert panel members were selected if they authored an article on maternal near miss in sub-Saharan Africa [
25
] or if they were suggested by already selected authors. All experts were approached through email by introducing purpose of the study, its design, and a request to participate in the expert panel. We aimed to obtain wide coverage of experts with experience throughout sub-Saharan Africa and therefore no further selection was done after agreement for participation. After agreeing to participate, they were included in the first round and invited for subsequent rounds only if they completed the former round.
The Delphi procedure
Questionnaires were developed using LimeSurvey version 2.05+ (
www.​limesurvey.​org
) and sent with a unique, token secured link to participants using email. Three rounds of sequential online Delphi surveys were administered. Each round of Delphi was conducted over a three-week period with 2 to 3 months between rounds for analysis, questionnaire refinement and pilot testing. Email reminders were sent for non-respondents approximately after 10 days followed by an additional two reminders. Members of the steering committee (JS, JZ, TvdA and JvR) did take part as experts within the survey.
We used the 2009 MNM tool that consisted of 25 parameters, as well as an additional 12 parameters from the literature [
4
–
6
,
11
,
26
] in round 1 (Table
1
). For each parameter, participants were asked to indicate their level of agreement on a 5-point Likert scale (ranging from 1 = least important to 5 = most important) as to whether that parameter would be important for identification of MNM in sub-Saharan Africa. A free-text field was also provided, inviting panel members to suggest additional parameters to be considered as criteria for MNM. Sociodemographic characteristics, professional background, country of work and experience of participants in sub-Saharan Africa were collected in round 1which was conducted in October 2015.
Table 1
List of parameters presented for evaluation and suggested in the study
Original parameters

Suggested parameters (=14)

WHO Parameters (=25)

 1. Acute cyanosis

 2. Gasping

 3. Respiratory rate > 40 or <6/min

 4. Shock

 5. Oliguria non responsive to fluids or diuretics

 6. Failure to form clots

 7. Loss of consciousness lasting more than 12 h

 8. Cardiac arrest

 9. Stroke

 10. Uncontrollable fit/total paralysis

 11. Jaundice in the presence of pre-eclampsia

 12. Oxygen saturation < 90% for >60 min

 13. PaO2/FiO2 < 200 mmHg

 14. Creatinine >300 μmol/l or >3.5 mg/dl

 15. Bilirubin >100 μmol/l or >6.0 mg/dl

 16. pH <7.1

 17. Lactate >5 mEq/ml

 18. Acute thrombocytopenia (<50,000 platelets/ml)

 19. Loss of consciousness and ketoacids in urine

 20. Use of continuous vasoactive drugs

 21. Hysterectomy following infection or haemorrhage

 22. Massive transfusion of blood or red cells (≥5 units)

 23. Intubation and ventilation for >60 min not related to anaesthesia

 24. Dialysis for acute renal failure

 25. Cardio-pulmonary resuscitation

Parameters from the literature (=12)

 26. Uterine rupture

 27. Sepsis or severe systemic infection

 28. Eclampsia

 29. Laparotomy other than CS

 30. Pulmonary edema

 31. Admission to the ICU

 32. Diabetic Keto Acidosis

 33. Severe malaria

 34. Obstructed labour

 35. Severe anaemia

 36. Severe HIV related illnesses

 37. Uterine artery embolization

1. Severe abortion complications

2. Failed tracheal intubation requiring anaesthetic reversal

3. Maternal indication to terminate pregnancy

4. Kussmaul respiration

5. Severe dehydration

6. Confusion

7. Ketotic breath

8. Acute kidney injury

9. Uterine tamponade

10. Ligation of internal iliac vessels

11. Severe hypotension (SBP < 90 mmHg lasting >60 min)

12. Pre-eclampsia with the presence of oliguria or respiratory disorder

13. Severe PPH (>1000 ml of blood) within 24 h of delivery

14. Severe pre-eclampsia with ICU admission
In round 2, which was conducted in December 2015, we grouped parameters from round 1 in to
accepted, maybe accepted
and
rejected
based on their median score of 5, 4, and ≤3 respectively. A fourth group of
suggested
parameters was also constructed from parameters suggested for inclusion by participants in round 1. These were presented to the panel for verification of the groups using a yes-no question. Consensus for inclusion of an item for use in an adapted 'sub-Saharan MNM tool' was defined a priori as at least 70% agreement. Level of agreement of at least 70% was used in several Delphi studies as level consensus [
17
,
18
]. A parameter that failed to receive at least 60% would be excluded. Parameters with rates of agreement between 60% and 70% were brought back for voting again in round 3. We asked the panel to indicate for every accepted parameter which definitions or cut off values should be considered by providing drafts of definitions and suggested cut-off points.
In round 3, conducted in May 2016, we included all parameters for which consensus was not reached for final voting. A list of parameters which reached consensus for inclusion or exclusion were also presented for their information only. The cut-off point for inclusion remained 70%. All responses were analysed using SPSS version 23.
Results
Discussion
To the best of our knowledge, this is the first study bringing together the opinions of a large group of experts concerning the construction of a feasible set of MNM criteria for use in low resource sub–Saharan African settings. The majority of the WHO MNM tool parameters were rated feasible for use in sub-Saharan Africa. On the other hand, our Delphi experts rated several laboratory and management-based parameters not to be feasible. On several clinical criteria, initially not included in the WHO MNM tool, consensus was reached and these are suggested to be added. Hence, we provided a framework of an adapted MNM tool with 27 parameters for use in sub-Saharan Africa.
Conclusion
A majority of WHO MNM parameters were rated to be feasible for use in sub-Saharan Africa. Although the WHO MNM tool aims to enable comparisons between settings, and context-based adjustments of the tool may hamper inter–study comparability [
6
,
33
], we feel that this aim becomes irrelevant unless the WHO tool is adjusted for use in low–resource settings where most MNM occurs [
13
]. In order to increase comparability of future studies, we recommend that researchers apply these adapted criteria for case selection. There is a need to assess specificity, sensitivity, and predictive value of the adapted tool compared to the WHO tool for use in sub-Saharan Africa or other low income settings [
12
,
34
]. We hope that our results may be taken into account by WHO in their valued advocacy for studies into MNM, including comparisons. In addition, our results may feed into the Core Outcomes in Women's and Newborn Health Initiative (CROWN) [
35
] and our adapted tool may promote standardized outcome reporting in low-resource settings.
Acknowledgments
We thank the Netherlands Organization for International Cooperation in Higher Education (Nuffic) for funding this study in the form of a PhD grant. We would like to thank all experts who participated in this Delphi exercise (Adefris M, Gondar, Ethiopia; Adu-Bonsaffoh K, Accra, Ghana; Alnaes-Katjavivi P, Oslo, Norway; Ameh CA, Liverpool, UK; Berhane G, Korem, Ethiopia; Cavaliere E,Verona, Italy; Cecatti CJ, Campinas, Brazil; Chama C, Maiduguri, Nigeria; Compaore GD, Bobo-Dioulasso, Burkina Faso; De Brouwere V, Antwerp, Belgium; Essen B, Uppsala, Sweden; Etuk SJ, Calabar, Nigeria; Filippi V, London, UK; Ganaba R, Bobo-Dioulasso, Burkina Faso; Gessessew A, Mekele, Ethiopia; Getachew A, Malawi; Goufodji S, Cotonou, Benin; Gurgel RQ, Sergipe, Brazil; Haddad SM, Campinas, Brazil; Heitkamp A, Cape Town, South Africa; Kaye DK, Kampala, Uganda; Kidanto HL, Dar es Salaam, Tanzania; Knight M, Oxford, UK; Litorp H, Uppsala, Sweden; Lule J, Kampala, Uganda; Mantel G, Zwolle, the Netherlands; Meguid T, Zanzibar, Tanzania; Mohammadi S, Uppsala, Sweden; Nyamtema A, Ifakara, Tanzania; Okong P, Kampala, Uganda; Oladapo OT, Geneva, Switzerland; Osman N, Maputo, Mozambique; Pattinson RC, Pretoria, South Africa; Qureshi Z, Nairobi, Kenya; Rulisa S, Kigali, Rwanda; Soma-Pillay P, Pretoria, South Africa; Sombie I, Obo-Dioulasso, Burkina Faso; Souza JP, Geneva, Switzerland; Spector J, Boston, USA; Stekelenburg J, Leeuwarden, the Netherlands; Sule-odu AO, Sagamu, Nigeria; Theron G, Cape Town, South Africa; van den Akker T, Leiden, the Netherlands; van Raaij F, MST, the Netherlands; van Roosmalen J, Amsterdam, the Netherlands; Versluis M, Groningen, the Netherlands; Zwart JJ, Deventer, the Netherlands).
Funding
AKT received funding from the Netherlands Organisation for International Cooperation in Higher Education (NUFFIC) in the form of PhD grant in University of Groningen, University Medical Centre Groningen, the Netherlands. The funding organization has no role in the design, execution or decision to publish the manuscript.
Availability of data and materials
All data used for conclusion in this study are included in this article. Additional data are available from the corresponding author on reasonable request.
Authors' contribution
AKT, SAS, and JS conceived the study. AKT and SJG developed the questionnaire, collected data and analysed the data with continuous input from JS, SAS, TvdA, JvR, and JZ. AKT drafted a manuscript, which was revised by JS, SAS, JZ, TvdA, JvR, and SJG. All authors approved the final version for submission.
Ethics approval and consent to participate
This study was conducted as part of a PhD study on maternal near miss and maternal mortality in Ethiopia which was approved by the institutional health research ethics review committee of Haramaya University in Ethiopia (Ref No: C/A/R/D/01/1681/16). This study does not include any patient-related or otherwise sensitive information. Informed consent was requested from all experts and completing online questionnaire was considered as consent to participation.
Consent for publication
Not applicable
Competing interests
JvR is section editor for BMC Pregnancy and Childbirth. The authors declare that they have no competing interests.
Publisher's Note
Springer Nature remains neutral with regard to jurisdictional claims in published maps and institutional affiliations.
Open Access
This article is distributed under the terms of the Creative Commons Attribution 4.0 International License (
http://​creativecommons.​org/​licenses/​by/​4.​0/​
), which permits unrestricted use, distribution, and reproduction in any medium, provided you give appropriate credit to the original author(s) and the source, provide a link to the Creative Commons license, and indicate if changes were made. The Creative Commons Public Domain Dedication waiver (
http://​creativecommons.​org/​publicdomain/​zero/​1.​0/​
) applies to the data made available in this article, unless otherwise stated.