01.12.2014 | Research article | Ausgabe 1/2014 Open Access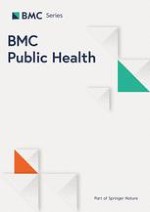 Adolescent outcomes and opportunities in a Canadian province: looking at siblings and neighbors
Zeitschrift:
Autoren:

Leslie L Roos, Randy Walld, Julia Witt
Wichtige Hinweise
Electronic supplementary material
The online version of this article (doi:
10.​1186/​1471-2458-14-506
) contains supplementary material, which is available to authorized users.
Competing interests
The authors declare that they have no competing interests.
Authors' contributions
LR, JW, and RW developed the study design. RW organized the data and conducted the statistical analyses. LR and JW were the primary writers of the manuscript and all authors participated in critical revisions of the manuscript. All authors read and approved the final submitted version.
Abbreviations
PSID
American Panel Study of Income Dynamics
ADG
Aggregated Diagnosis Group
MCHP
Manitoba Centre for Health Policy
REML
Restricted maximum likelihood
Background
The growth of information-rich environments—well-organized administrative data with large numbers of cases building on multiple files, record linkage, and a population registry—has allowed extending studies of population health and human development. Analyses of family relationships and a number of important health and social outcomes are relatively easy to conduct using multiple birth cohorts.
Researchers have noted the need for greater insight into the relationship between health, education, and socio-economic status [
1
]. Sibling correlations provide an additional way (beyond comparing simple means and proportions) to describe disparities emerging in the early life course. Moreover, such correlations among health and social outcomes (health, education, teen pregnancy, and work force participation) "provide a broad measure of the overall importance of a wide range of factors common to the family, ranging from parental involvement to school and neighborhood quality" [
2
]. Sibling correlations vary among countries; this paper considers such variation within a province. Inequality of opportunity and low intergenerational mobility have also been linked to high sibling correlations [
3
,
4
]. A somewhat different literature has examined social and health factors during childhood. Parental socioeconomic status affects child health, which is related to future educational and labor market possibilities [
5
]; poor health status and consequently high health care costs may be more correlated among siblings and possibly neighbors. Childhood circumstances directly and indirectly influence adult health controlling for effort (decisions for which an individual is fully responsible) [
6
,
7
]. Human potential is not fulfilled when the possibilities vary so much among families and across environments.
One goal of this research is to provide "new descriptive facts" concerning disparities emerging early in the life course. This paper examines the following questions:
1)
What are the relative sizes of sibling and neighbor correlations across a range of social and health variables?
2)
What affects the magnitude of these correlations?
3)
How does combining data on sibling correlations with more standard analyses broaden our perspectives on inequality?
This paper uses a rich dataset from one Canadian province (Manitoba) covering a wide range of geographical areas (cities to rural regions). Linear programming creatively uses residential location data to choose comparison groups by minimizing geographic distance between neighbors. Stratification by different variables, such as income quintiles, reveals differences in means and correlations within outcomes and across groups. Finally, we discuss a variety of measures that may reflect different causal influences and consider Canadian outcomes from a wider perspective.
Comparing outcomes
Methods
Setting
Manitoba is reasonably representative of Canada as a whole, generally ranking in the mid-range of a series of indicators of health status, health care expenditures, and education [
25
,
29
]. In 2011, the provincial population was 1.208 million, and more than half (730,018) live in the Winnipeg Census Metropolitan Area, Canada's eighth largest metropolitan area [
30
]. Located near the geographic center of Canada, Manitoba has a comparatively large aboriginal population (12.7%). The province provides relatively equal educational funding, with schools having more low-income families receiving more funding [
31
,
32
]. Manitobans score slightly below the Canadian average on standardized tests administered internationally (while Canadians do somewhat better than Americans) [
30
,
33
]. Canada's safety net is more extensive than those in the United States and the United Kingdom [
34
,
35
]. Winnipeg has a substantial portion (over 8 per cent) of low income people, a figure below the median percentage for ten major Canadian cities studied in the 2000–2009 period [
36
]. The single-payer Canadian system tends to reduce disparities in health care access. Since "Canadian provinces and metropolitan areas had lower income inequality than US states and metropolitan areas", Ross et al. [
37
] have suggested that the effects of income inequality on health 'may be blunted' by differences in the distribution of social and economic resources across the two countries.
Linkage, sample, and follow-up
Permission for use of the study data was obtained from the University of Manitoba Research Ethics Board, the Manitoba Health Information Privacy Committee, and the data providers (Manitoba Health, Manitoba Education, and Manitoba Entrepreneurship Training and Trade). A unique capacity to link different sources of data and provide a range of outcomes exists within Manitoba [
38
]. Figure
1
shows the organization of the data within this environment. The Population Health Research Data Repository at the Manitoba Centre for Health Policy (MCHP) is built from records processed by Manitoba Health to remove patient identifiers, such as name and address, while preserving the capacity to link records together to form individual histories. The repository is described more extensively elsewhere [
39
,
40
].
×
The sample includes approximately 75% of all children born in Manitoba in 1978 to 1982 and 1984 to 1987. The 1983 birth cohort is not included because Grade 12 provincial tests were not given in the school year 2000/2001 (when the 1983 birth cohort would be expected to be in Grade 12). Health, educational and income assistance outcomes are tracked up to fiscal year 2006.
The attrition rate of roughly 23% is from the original cohort covering over 98% of those born in the province. Migration out-of-province (primarily responsible for this attrition) was largely uncorrelated with several measures of health and socioeconomic status. As infants the group lost to followup is virtually identical to that remaining in Manitoba. Apgar scores (1 minute and 5 minute), gestational age, and birth weight (as well as mother's age at first birth) are all very similar. Families leaving the province seem, on average, to be in the middle of the family formation process; the overall number of children is fewer and birth order is earlier than those remaining. Those lost to followup are less likely to be born to a married mother; a number of marriages occur later in the family formation process. After controlling for family fixed effects, "estimates of the impact of infant health on later outcomes among Manitoba residents do not appear to be biased from some fraction of our sample leaving the province" [
25
]. Childhood deaths provide a small amount of attrition. Children dying before age eight were much less healthy at birth; most of these deaths occurred within the first year of life [
41
].
Record linkage of files from the Ministry of Education (the education data) and the Ministry of Entrepreneurship, Training and Trade (the income assistance data) with the registry allowed identification of cohort members in the province but not enrolled in school [
38
]. Linkage quality was high; for example, only 2.8% of all students enrolled in 2002 could not be linked to the December 2001 registry [
42
].
Data quality
Each substantive file is checked against the registry for accuracy of the identifiers and for such particular information as date of in-hospital death [
39
]. The research registry, coordinated with Vital Statistics files, provided information on place of residence using a six-digit postal code, as well as dates of arrival and departure (births, deaths and moves) for any date since 1970 [
43
]. Time-sensitive data elements (place of residence, family composition) are updated using "snapshot" registries provided every six months.
This paper uses siblings and non-related children from neighboring families from the nine Manitoba cohorts born in 1978 – 1982 and 1984 – 1987. Twins were not included because of the difficulty of matching twin pairs in the same neighborhood; across a number of measures, the correlations between twins are higher than those between siblings [
25
,
44
]. Only non-overlapping pairs of same-sex siblings and neighbors were used, and only two sisters or brothers from a given family were selected for each same-sex analysis. Using just one sibling pair from each family gives equal weight to families, regardless of the total number of children in the family. Correlation estimates may change with different weighting schemes, though more equal weighting schemes tended to produce better results [
9
]. Analyses using all available children have produced results very similar to those just pairing siblings [
45
]. The sampling also ensured that Manitoba residence was maintained over the entire period and that the sampled children were at least half siblings. Correlations based on all sibling pairs (including half siblings) differed little from those when only full siblings were included. The mean age difference between same-sex siblings was 3.1 years, and between unrelated neighbors 2.7 years.
Defining neighborhoods
Canadian postal codes tend to represent quite small areas in cities, with several postal codes typically contained within a Statistics Canada census dissemination area. Using postal codes to help define neighborhoods is important, given recent arguments emphasizing local comparisons [
46
]. Dissemination areas (from the 2001 census) are usually assigned to be between 400 and 700 persons and provide descriptive data. The residential postal code where the older sibling lived at age 17 designated each sibling pair. Of same-sex sibling pairs, 90.3% could be compared with a similar pair of unrelated neighbors in the same census dissemination area (Figure
2
). Including those inside and outside of Winnipeg, 63.5% of the groups (
N
 = 9,424) resided within the same postal code area. With odd numbers of families in a postal code area, the 'nonmatched' family was a potential match for another such family having a different postal code within the same census area. A linear program used the simplex method, pairing families to minimize the total distance between centroids of potential matches within the census area (36.5% of the sample,
N
 = 5,412). Thus, neighborhood is defined as either a particular postal code area (with a pair of families having the same postal code) or two postal codes close to each other in the same dissemination area (with each paired family having a different residential postal code). Given an odd number of families in a census area, the linear program eliminated that family whose place of residence proved most difficult to pair with another. Calculations used PROC LP in SAS/OR (version 9.2).
×
With rural dissemination areas geographically larger and small towns often having a single postal code, neighbors outside Winnipeg are likely to live farther away from each other than their urban counterparts. Our method based on postal codes and linear programming produced closer 'neighbors' than did the traditional method of randomly selecting 'neighbors' from residents of the same census area. Within Winnipeg, the percentage of the sample in the same postal area was smaller using the traditional method (52.1% versus 63.5%). Of those 'neighbors' not in the same Winnipeg postal area, the mean difference between their area centroids was 0.33 km by the traditional method, compared with 0.21 km for their counterparts assigned by linear programming. Improvements for the areas outside Winnipeg were much smaller. Neighbor correlations generated by the traditional random selection method are available from the corresponding author.
Both Canadian and American data show considerable persistence in neighborhood environments [
15
]. 56% of the nine-year birth cohort remaining in the province had no residential moves between the ages of 8 and 17.5, while another 24% moved only once (Table
1
). 73.7% of those in these birth cohorts did not change postal codes over the 1991–1995 period. The log mean income of cohort members' 1991 Manitoba census area was highly correlated with the log mean income of their 1992 census area (correlation = 0.937) and with the 1995 census area (correlation = 0.840). With cohorts and their parents five years older, 79.7% of the cohorts did not move over the 1996 – 2000 interval.
Table 1
Characteristics of Manitoba birth cohorts (1978–1982, 1984–1987) and study sample
Variable

Format

Birth cohort members

Siblings in families with at least one same-sex pair

Study sample of same-sex sibling pairs*

Place of Residence and Age

Winnipeg

Percent

47.7

40.9

39.5

Age at Jan 1, 2000

Mean (SD)

16.8 (3.02)

16.9 (2.85)

16.8 (2.83)

Family Variables

Maternal age at first birth

Mean (SD)

23.2 (4.55)

22.7 (4.24)

22.9 (4.25)

Number of residential moves between child's age 8 and 17.5

Mean (SD)

0.87 (1.45)

0.84 (1.49)

0.79 (1.40)

Birth order

Mean (SD)

2.02 (1.16)

2.35 (1.36)

2.35 (1.35)

Number of children in family

Mean (SD)

3.05 (1.55)

3.76 (1.80)

3.63 (1.74)

Mother married at birth of child

Percent

81.5

84.7

87.1

Months in which family received income assistance between child's age 8 and 17.5

Mean (SD)

5.07 (19.11)

4.98 (18.96)

4.43 (17.89)

Continuous Outcomes

Language Arts Index (scaled logit)

Mean (SD)

0.00 (1.00)

-0.08 (1.03)

-0.04 (1.01)

Health Status

(ADG Morbidity Score) (age 12–17)

Mean (SD)

9.69 (6.45)

9.08 (6.26)

9.11 (6.24)

Hospital and Physician Costs (age 12–17, C$1993)

Mean (SD)

1,158 (4,661)

1,164 (5,315)

1,137 (5,091)

Binary Outcomes

Not in Grade 12 at Appropriate Age

Percent

28.7

32.4

30.6

Teenage Pregnancy (females to age 19)

Percent

13.1

14.4

13.5

Received Income Assistance (age 18–19)

Percent

5.7

5.8

5.3

Number of Boys

54,056

20,391

15,660

Number of Girls

51,382

18,649

14,012

Number of Families

71,126

16,060

14,502
Further analyses divide the Statistics Canada census dissemination areas inside Winnipeg and outside Winnipeg into five equal-sized groups ranked from lowest to highest income (based on mean household income within each dissemination area). Statistics Canada did not take into account the number of individuals in each household. The ordering of these areas is quite stable, with correlations about 0.85 over five-year census intervals. Dividing the sibling samples according to residential income quintiles generated from the whole population has both advantages and disadvantages. With families tending to move up economically during the child-rearing years, the lowest income areas (Q1) have disproportionately higher numbers of elderly and recent immigrants. In the Winnipeg same-sex sibling sample, Q1 neighborhoods have just 1,436 young people while the highest income areas (Q5) have 3,304. On the other hand, with relatively few adolescents in the most affluent neighborhoods behind in school (18.6%) or having children as teenagers (6.3% of the girls), the larger Q5 sample ensures having enough individuals in this category.
Outcome measures
Educational achievement
Two measures of educational achievement were used. The first measure, the Language Arts achievement index, was generated from provincial standards tests taken in Grade 12 and treated as a continuous outcome measure. These tests contribute 30% to the final course grade; scoring 50% or higher is a passing mark. Scores are recorded in 5 percentage point categories (19 in total) in the year that most students write the test. For those not writing, the multi-file data provide considerable additional information. Additional categories of educational achievement were ranked below the lowest score attained by those writing the test. These additional categories are (from highest to lowest rank, corresponding with the probability of high school graduation): absent (around 1% of each birth cohort sample); in Grade 12 but not tested (8%); in Grade 11 or lower (19%); not enrolled (2%); withdrawn from school (10%). Following Mosteller & Tukey [
47
] and Willms [
48
], a standardized score for each individual was computed by assuming an underlying logit distribution, divided into pieces according to the percentage of cohort members in each category. Scores were calculated separately for each birth cohort because of small changes in the categories available and in the percentage distribution each year. In a typical year, the highest scorers reached an index score of 2.96, while those withdrawn from school were given a score of -1.84. The logit transformation produces an index with an overall mean of zero and a standard deviation of one. The point biserial correlation between this Language Arts index and the students' probability of graduating in four years (available from a subsample of two birth cohorts) is 0.54 (
p
 < 0.0001) [
38
]. For sensitivity testing, runs were repeated using only observations having scores from the provincial standards tests (eliminating the bottom 20 percent of the distribution) (this work is summarized in Appendix 1). Linking the Manitoba data with Statistics Canada's Community Health Survey has shown scores on the Language Arts achievement index to predict the probability of postsecondary education and its completion [
49
].
The second measure of educational achievement was based on enrolment records: not attaining Grade 12 by age 17 could indicate that a student entered school late, dropped out, or was held back in a grade at least once. Approximately 3% of children start Kindergarten a year late; they tend to be born in November and December. Matching the birth cohorts to enrolment records for the full nine year sample until age 17 generated an indicator of the risk of having a low level of education attainment. 28.7% of all birth cohort members were not in Grade 12 at the appropriate age.
Health status
With over 90 per cent of the Manitoba population contacting a physician over a two-year period (averaging more than four visits annually), the use of administrative data to estimate health status is well-established [
25
]. Aggregated Diagnosis Group (ADG) scores (part of the Adjusted Clinical Group (ACG) case-mix system) provided a measure of the burden of morbidity, with higher scores indicating a higher burden (i.e. more co-morbidities) [
50
]. This diagnosis-based, case-mix methodology uses hospital discharge abstracts and physician claims to describe a population's health care utilization. This measure was developed at Johns Hopkins and validated with administrative data from Manitoba and at least two other Canadian provinces [
51
–
53
]. The number of ADGs was calculated from administrative data for each year the child was between the ages 12 and 17; this excludes routine visits (for immunizations, for example) before the age of 12 [
25
]. This index is one of several claims-based measures similarly correlated with mortality [
54
]. The mean morbidity score of all cohort members was 9.69.
Health care costs
Health care costs provide another way to estimate health status. Earlier work has used the number of physician visits and the number of hospital stays to estimate health status [
25
,
55
,
56
]. A cost measure picks up both multiple physician visits (as often accompany chronic disease) and hospital stays (typically indicating a more serious condition). Hospital and physician costs were aggregated for each individual from age 12 to 17. Physician costs were largely through fee-for-service; direct information on physician visits was available in the database (excluding a few patient visits outside the province and some visits to salaried physicians) [
57
]. The costs of inpatient hospital care and day surgery procedures were estimated by applying the Manitoba average cost per weighted case to each discharge [
58
]. Costs were allocated to individual patients and then aggregated. Some costs were not captured, either because they were not attributable to specific patients (the costs of running some hospital clinics) or because patient-specific data are lacking. These include costs attributable to northern nursing stations, blood products, or CancerCare Manitoba [
55
]. The mean hospital and physician cost of those age 12 to 17 was $1,158. Health status and health care cost measures reflect somewhat different aspects of health and illness. A child with a single serious illness might experience a long hospital stay and several expensive procedures. In this case, health costs would be high with the health status measure (relatively) low.
Teenage pregnancy
Jutte et al. [
59
] have emphasized the risks of adolescent motherhood for children's social, educational, and medical outcomes. Teenage pregnancy tends to be repetitive (daughters of teenage mothers are more likely to become teenage mothers themselves) and a significant indicator of poorer socioeconomic outcomes later in life [
60
]. The measure includes all teenage pregnancies that ended in births, stillbirths or abortions (spontaneous or therapeutic). The same observation window is used for each teenager in the sample. The teenage pregnancy rate in the 1978–1982 and 1984–1987 birth cohorts was 13.1%, while the birth rate (i.e. only pregnancies resulting in birth) was 8% before the age of 19 in the 1982 and 1984–1989 birth cohort.
Income assistance
The probability of receiving income assistance and the correlations between siblings may result from several factors—such as a family's (lack of) emphasis on education and local employment opportunities. Information on whether members of the birth cohorts received income assistance was available up to March 2007, providing a 15-month follow-up for the entire sample (starting at age 18). Thus, the maximum exposure to income assistance eligibility possible with our data is used to ensure that all individuals were observed for the same length of time. Sensitivity testing with a longer follow-up period but a more restricted sample (using just the 1978 – 1982 birth cohorts) produced very similar results. 5.7% of the birth cohort members received income assistance in the 15 months after age 18.
Statistical model
The estimation employs a mixed model in which the data are permitted to show correlation and nonconstant variability [
61
]. In order to disentangle the different sources of variation, clusters are specified at the family level (two same-sex siblings form a sibling pair) and at the neighborhood level (two sibling pairs from different families residing in the same dissemination area). The data are fit using restricted maximum likelihood (REML) since they are assumed to have a Gaussian distribution. REML only maximizes the likelihood of the data for the random effects, hence "restricted" ML. Continuous outcomes (Language Arts index, health status, hospital & physician costs) were estimated using a linear mixed model; the PROC MIXED model in SAS computes the standard errors of the variance components. A 95% confidence interval was constructed as +/-1.96 standard error of the variance component. Binary outcomes (Grade 12 at appropriate age, teenage pregnancy, income assistance) were estimated using a non-linear (logit) mixed model, (the NLMIXED procedure in SAS). The intraclass correlation (ICC) parameter and a 95% confidence interval are estimated by the model. Appendix 2 provides further details on the modeling.
Additionally, neighbor correlations were adjusted using fixed effects since families in similar neighborhoods may share characteristics possibly explaining some of the correlation [
9
]. In their model, sibling covariance is the sum of shared family variance, shared neighborhood variance, and twice the covariance between family and neighborhood factors [
9
]. Neighbor covariance is the sum of the covariance in family backgrounds among neighboring children, shared neighborhood variance, and twice the covariance between family and neighborhood factors. Sibling and neighbor covariance differ only in the first terms (shared family variance in the sibling covariance, and covariance in family backgrounds among neighboring children in the neighbor covariance), while the other two terms are the same. Neighbor correlations are upward biased for two reasons. First, sharing similar backgrounds with neighbors (the covariance between family and neighborhood factors) is not a true neighborhood effect because advantaged families sort themselves into advantaged neighborhoods [
9
]. Second, the entire covariance between family and neighborhood factors (the first term in the neighbor covariance) is attributed to neighborhood effects in calculating the correlation. Given ambiguity in allocating covariance, the neighbor correlation appears overly generous in estimating the possible influence of the shared environments, including both measured and unmeasured variables [
9
,
62
]. The bound on the neighbor correlations can be tightened by subtracting measured family variables from the shared family background component using the residuals from a regression of outcome measures on known family characteristics and correlating these across neighboring children [
62
]. Implementing this approach adjusted neighbor correlations for the continuous outcomes. However, since residuals cannot be generated for binary outcomes, fixed (family) effects were directly included in the non-linear model [
9
] used to calculate the correlations.
By absorbing some of the heterogeneity, the family effects reduce the neighbor correlations. Available family predictors included in the adjusted model are maternal age at first birth; number of residential moves between age 8 and 17.5; birth order; number of children in the family; mother's marital status at birth; and family receipt of income assistance between age 8 and 17.5. These characteristics were based on information associated with the older sibling. Generally, values changed little when younger sibling information was used. (Birth order values increased by one!). Regression analysis measured the impact of each of these predictors on the outcome measure and the overall explanatory power of each of these models.
Results and discussion
Conclusions
We have merged administrative data from different government departments, moving beyond health into educational and social analyses. Means/proportions and sibling correlations provide somewhat different views, highlighting the potential of information-rich environments.
Appendix 1
Because income quintiles differ substantially in test participation, eliminating students not taking the Language Arts test changes the index scores considerably [
76
]. Although statistically significant at the .01 level, Q1-Q5 means for the restricted index range only from .71 (Q1) to .86 (Q5). In contrast, mean scores on the full Language Arts index vary from -0.49 (Q1) to .57 (Q5).
The restricted index also affects the sibling correlations. They go from .540 (full) to .505 (restricted) among Q1 Winnipeg residents and from .348 (full) to .302 (restricted) among their Q5 counterparts. Overall Winnipeg sibling correlations on the Language Arts index are reduced from .449 (full) to .368 (restricted); outside Winnipeg correlations drop from .575 (full) to .341 (restricted). Neighbor correlations, already very low, are further reduced by using the restricted index.
Appendix 2. Model details
The general specification of the linear mixed model with
k
individuals in
j
subgroups, which form
i
groups is:
where
are explanatory variables for each individual and coefficients, and
random effects, distributed independently of
. Calculation of the intraclass correlation coefficients uses a random intercept model, omitting the explanatory variables. These are used only in the adjusted model. The intraclass correlation coefficient,
ρ
, measures the extent to which individuals in subgroup
j
in group
i
behave alike, relative to individuals across groups. Hence, the ICC (
ρ
) for the continuous variables (LA Index, Health Status and Hospital and Physician Costs) is the proportion of total variance of an observation that is associated with the class to which it belongs, and is formulated as follows:
is the variance between groups (unrelated neighbors),
is the variance between subgroups (siblings), and
the variance between individuals. Therefore,
ρ
is the proportion of total variance that can be attributed to being between groups (or subgroups if the numerator is
).
Binary outcomes since must be modeled in a non-linear way. Following Rodríguez and Elo [
77
], sibling and neighborhood effects were calculated separately, generally specified in a linear mixed model as:
(similar to (1)). However, given the binary nature of
Y
, the relationship is non-linear, and the realization of
Y
is conditional on the unobserved random effects
v
i
:
where
F
is the standard logistic distribution cumulative density function exp(
xβ
)/(1 + exp(
xβ
)). This model can be expressed in terms of a latent variable by assuming that
Y
ij
 = 1 if and only if the latent variable (
Y*
) is greater than some threshold value,
. Due to the logistic distribution,
e
ij
in (3) now has a mean of 0 and variance equal to that of a standard logistic distribution (
). Hence, the latent ICC using this distribution of
e
ij
is:
This produces correlations on the
latent
scale, which are higher than correlations calculated using dichotomous (or manifest) outcomes [
77
]. Hence, the ICC for binary outcomes are slightly overestimated with respect to those for the continuous outcomes. However, the main focus of this paper is to compare correlations in outcome measures across and within stratifications, which means comparing binary correlations to each other, and continuous correlations to each other, so this does not pose a major problem in the interpretation of our results.
Authors' information
Leslie L. Roos is a Distinguished Professor in the Faculty of Medicine at the University of Manitoba. A founding director of the Manitoba Centre for Health Policy, he is among the most highly cited Canadian scientists. Les is particularly interested in the diverse uses of information-rich research environments. He is a fellow of the Canadian Academy of Health Sciences and a member of the Academy of Sciences of the Royal Society of Canada. He has been an associate of the Canadian Institute for Advanced Research and a fellow of the Academy for Health Services Research and Health Policy. Randy Walld is a Data Analyst at the Manitoba Centre for Health Policy in the Faculty of Medicine at the University of Manitoba. Randy has co-authored many highly cited publications in his more than twenty years at the University of Manitoba. Julia Witt is Assistant Professor in the Department of Economics, University of Manitoba, specializing in Health Economics. Her research covers a variety of topics with a focus on health policy, including the health workforce, inequality in health and the use of information.
Acknowledgements
The authors acknowledge the Manitoba Centre for Health Policy for use of data contained in the Population Health Research Data Repository under project #2007-013 (HIPC #2007/2008-20). The results and conclusions are those of the authors and no official endorsement by the Manitoba Centre for Health Policy, Manitoba Health, or other data providers is intended or should be inferred. Data used in this study are from the Population Health Research Data Repository housed at the Manitoba Centre for Health Policy, University of Manitoba and were derived from data provided by Manitoba Health, Manitoba Education, and Manitoba Entrepreneurship Training and Trade. All data management, programming and analyses were performed using SAS ® version 9.2. This research has been funded by the Social Sciences and Humanities Research Council; the Canadian Institutes of Health Research, the Lupina Foundation, and the Canadian Institute for Advanced Research.
The authors thank Shannon Turczak, Theresa Daniuk, and Eileen Boriskewich for manuscript preparation.
This article is published under license to BioMed Central Ltd. This is an Open Access article distributed under the terms of the Creative Commons Attribution License (
http://​creativecommons.​org/​licenses/​by/​2.​0
), which permits unrestricted use, distribution, and reproduction in any medium, provided the original work is properly credited. The Creative Commons Public Domain Dedication waiver (
http://​creativecommons.​org/​publicdomain/​zero/​1.​0/​
) applies to the data made available in this article, unless otherwise stated.
Competing interests
The authors declare that they have no competing interests.
Authors' contributions
LR, JW, and RW developed the study design. RW organized the data and conducted the statistical analyses. LR and JW were the primary writers of the manuscript and all authors participated in critical revisions of the manuscript. All authors read and approved the final submitted version.