11.08.2021 | Review Article | Ausgabe 10/2021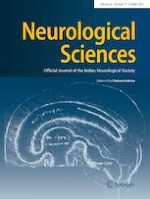 Advances in hyperekplexia and other startle syndromes
Zeitschrift:
Autoren:

Fei-xia Zhan, Shi-Ge Wang, Li Cao
Wichtige Hinweise
Publisher's note
Springer Nature remains neutral with regard to jurisdictional claims in published maps and institutional affiliations.
Abstract
Startle, a basic alerting reaction common to all mammals, is described as a sudden involuntary movement of the body evoked by all kinds of sudden and unexpected stimulus. Startle syndromes are heterogeneous groups of disorders with abnormal and exaggerated responses to startling events, including hyperekplexia, stimulus-induced disorders, and neuropsychiatric startle syndromes. Hyperekplexia can be attributed to a genetic, idiopathic, or symptomatic cause. Excluding secondary factors, hereditary hyperekplexia, a rare neurogenetic disorder with highly genetic heterogeneity, is characterized by neonatal hypertonia, exaggerated startle response provoked by the sudden external stimuli, and followed by a short period of general stiffness. It mainly arises from defects of inhibitory glycinergic neurotransmission.
GLRA1
is the major pathogenic gene of hereditary hyperekplexia, along with many other genes involved in the function of glycinergic inhibitory synapses. While about 40% of patients remain negative genetic findings. Clonazepam, which can specifically upgrade the GABARA1 chloride channels, is the main and most effective administration for hereditary hyperekplexia patients. In this review, with the aim at enhancing the recognition and prompting potential treatment for hyperekplexia, we focused on discussing the advances in hereditary hyperekplexia genetics and the expound progress in pathogenic mechanisms of the glycinergic-synapse-related pathway and then followed by a brief overview of other common startle syndromes.