01.12.2018 | Short report | Ausgabe 1/2018 Open Access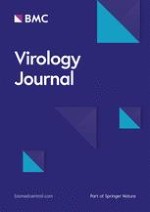 Adverse effects of maternal enterovirus infection on the pregnancy outcome: a prospective and retrospective pilot study
Zeitschrift:
Autoren:

Z. Khediri, C. Vauloup-Fellous, A. Benachi, J. M. Ayoubi, L. Mandelbrot, O. Picone
Abstract
Background
Enteroviruses account for about one billion infections worldwide each year, the majority remain asymptomatic. Data on enterovirus infections during pregnancy appear to be very rare. Several cases have been reported in the literature of fetal and neonatal complications attributed to these viruses, but prospective data on these infections during pregnancy are not available.
Objective
To estimate the prevalence of enterovirus infections in febrile syndromes in pregnant women, and in case of in utero fetal death (IUFD).
Methods
Ttri-centric observational cohort study. We performed prospective inclusion for patients with fever during a four-month period. We also analyzed the amniotic fluid in patients with unexplained IUFD retrospectively during a five-year period. Investigations of enteroviruses are made by RT-PCR from routine biological samples (amniocentesis, RT-PCR in maternal blood or CSF).
Results
Prospectively, 33 patients were included during the study period. We have identified 4 cases of confirmed enterovirus infection (12.4%). We have recorded a severe form of perinatal enterovirus infection involving the vital prognosis of the newborn.
In the retrospective cohort of 75 IUFD cases, we had only one case of enterovirus-positive RT-PCR in amniotic fluid during 5 years, meaning a frequency of 1.3%. We did not had any positive EV case in case of early miscarriage, but the limited number of inclusions cannot help us to conclude.
Conclusion
Enteroviruses are probably an underestimated cause of obstetric and neonatal complications. Investigation of enterovirus by PCR should be discussed during pregnancy and peripartum in case of febrile syndrome with no obvious bacterial cause, and unexplained IUFD.