01.12.2018 | Research article | Ausgabe 1/2018 Open Access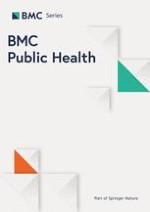 Alcohol use and sickness absence due to all causes and mental- or musculoskeletal disorders: a nationally representative study
Zeitschrift:
Autoren:

Leena Kaila-Kangas, Aki Koskinen, Päivi Leino-Arjas, Marianna Virtanen, Tommi Härkänen, Tea Lallukka
Abstract
Background
Previous studies have not distinguished between different alcohol-use histories, which could have contributed to the current inconsistent evidence regarding the relationship between alcohol use and subsequent sickness absence. We thus examined alcohol use and subsequent diagnosis-specific sickness absence in groups with different levels of alcohol use, as well as in lifelong abstainers, former drinkers, and people with clinical alcohol use disorders.
Methods
The data of the population-based Health 2000 Survey (BRIF8901) of 3666 Finns aged 30–55 were linked with national registers on medically certified sickness absences lasting for > 10 working days (long-term) for all causes (2000 − 2010) and for mental or musculoskeletal disorders (2004-2010), as well as with registers on pensions and death (2000-2010). Alcohol use was assessed by questionnaire. Chronic somatic diseases were evaluated at baseline in a clinical examination, and common mental and alcohol use disorders using the Composite International Diagnostic Interview (CIDI). Cox regression analyses were conducted with censoring for death and retirement from work.
Results
During an average 10-year follow-up, 56.0% of the participants had at least one long-term sickness absence period. Compared with light drinkers, those having an alcohol use disorder had increased risk of all-cause sickness absence (HR = 1.27; 95% CI = 1.04 − 1.54) and sickness absence due to mental disorders (HR = 2.16; 95% CI = 1.39 − 3.35), when somatic and mental disorders as well as demographic, lifestyle-related and occupational factors at baseline were accounted for. Lifelong abstainers did not differ from light drinkers. Also high-volume drinking (HR = 1.52; 95% CI 1.03 − 2.25) and former drinking (HR = 1.57; 95% CI = 1.15 − 2.15) were associated with long-term sickness absence due to mental disorders. Alcohol use was not predictive of sickness absence due to musculoskeletal disorders.
Conclusions
These results highlight the need to distinguish between former drinking and lifelong abstinence, as only former drinking was associated with sickness absence. Alcohol use disorder and high-volume drinking were strongly predictive of sickness absence due to mental disorders. Identifying people with excessive alcohol use e.g. in occupational health care, and mapping and supporting their mental health may help in preventing sickness absences.