01.12.2018 | Primary Research | Ausgabe 1/2018 Open Access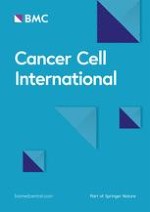 Allogeneic stem-cell transplantation for multiple myeloma: a systematic review and meta-analysis from 2007 to 2017
Zeitschrift:
Autoren:

Xuejiao Yin, Liang Tang, Fengjuan Fan, Qinyue Jiang, Chunyan Sun, Yu Hu
Wichtige Hinweise
Electronic supplementary material
Abstract
Background
Despite recent advances, multiple myeloma (MM) remains incurable. However, the appearance of allogeneic stem cell transplantation (allo-SCT) through graft-versus-myeloma effect provides a potential way to cure MM to some degree. This systematic review aimed to evaluate the outcome of patients receiving allo-SCT and identified a series of prognostic factors that may affect the outcome of allo-SCT.
Patients/methods
We systematically searched PubMed, Embase, and the Cochrane Library from 2007.01.01 to 2017.05.03 using the keywords 'allogeneic' and 'myeloma'.
Results
A total of 61 clinical trials involving 8698 adult patients were included. The pooled estimates (95% CI) for overall survival (OS) at 1, 2, 3 and 5 years were 70 (95% CI 56–84%), 62 (95% CI 53–71%), 52 (95% CI 44–61%), and 46 (95% CI 40–52%), respectively; for progression-free survival were 51 (95% CI 38–64%), 40 (95% CI 32–48%), 34 (95% CI 27–41%), and 27 (95% CI 23–31%), respectively; and for treatment-related mortality (TRM) were 18 (95% CI 14–21%), 21 (95% CI 17–25%), 20 (95% CI 13–26%), and 27 (95% CI 21–33%), respectively. Additionally, the pooled 100-day TRM was 12 (95% CI 5–18%). The incidences of grades II–IV acute graft-versus-host disease (GVHD) and chronic GVHD were 34 (95% CI 30–37%) and 51 (95% CI 46–56%), respectively. The incidences of relapse rate (RR) and death rate were 50 (95% CI 45–55%) and 51 (95% CI 45–57%), respectively. Importantly, disease progression was the most major cause of death (48%), followed by TRM (44%). The results failed to show an apparent benefit of allo-SCT for standard risk patients, compared with tandem auto-SCT. In contrast, all 14 trials in our study showed that patients with high cytogenetic risk after allo-SCT had similar OS and PFS compared to those with standard risk, suggesting that allo-SCT may overcome the adverse prognosis of high cytogenetic risk.
Conclusion
Due to the lack of consistent survival benefit, allo-SCT should not be considered as a standard of care for newly diagnosed and relapsed standard-risk MM patients. However, for patients with high-risk MM who have a poor long-term prognosis, allo-SCT may be a strong consideration in their initial course of therapy or in first relapse after chemotherapy, when the risk of disease progression may outweigh the transplant-related risks. A large number of prospective randomized controlled trials were needed to prove the benefits of these therapeutic options.