14.01.2020 | Original Communication | Ausgabe 5/2020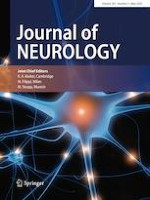 ALS-derived fibroblasts exhibit reduced proliferation rate, cytoplasmic TDP-43 aggregation and a higher susceptibility to DNA damage
Zeitschrift:
Autoren:

Javier Riancho, David Castanedo-Vázquez, Francisco Gil-Bea, Olga Tapia, Jana Arozamena, Carlos Durán-Vían, María José Sedano, Maria Teresa Berciano, Adolfo Lopez de Munain, Miguel Lafarga
Abstract
Background
Dermic fibroblasts have been proposed as a potential genetic-ALS cellular model. This study aimed to explore whether dermic fibroblasts from patients with sporadic-ALS (sALS) recapitulate alterations typical of ALS motor neurons and exhibit abnormal DNA-damage response.
Methods
Dermic fibroblasts were obtained from eight sALS patients and four control subjects. Cellular characterization included proliferation rate analysis, cytoarchitecture studies and confocal immunofluorescence assessment for TDP-43. Additionally, basal and irradiation-induced DNA damage was evaluated by confocal immunofluorescence and biochemical techniques.
Results
sALS-fibroblasts showed decreased proliferation rates compared to controls. Additionally, whereas control fibroblasts exhibited the expected normal spindle-shaped morphology, ALS fibroblasts were thinner, with reduced cell size and enlarged nucleoli, with frequent cytoplasmic TDP-43aggregates. Also, baseline signs of DNA damage were evidenced more frequently in ALS-derived fibroblasts (11 versus 4% in control-fibroblasts). Assays for evaluating the irradiation-induced DNA damage demonstrated that DNA repair was defective in ALS-fibroblasts, accumulating more than double of γH2AX-positive DNA damage foci than controls. Very intriguingly, the proportion of fibroblasts particularly vulnerable to irradiation (with more than 15 DNA damage foci per nucleus) was seven times higher in ALS-derived fibroblasts than in controls.
Conclusions
Dermic-derived ALS fibroblasts recapitulate relevant cellular features of sALS and show a higher susceptibility to DNA damage and defective DNA repair responses. Altogether, these results support that dermic fibroblasts may represent a convenient and accessible ALS cellular model to study pathogenetic mechanisms, particularly those related to DNA damage response, as well as the eventual response to disease-modifying therapies.