01.12.2017 | Research article | Ausgabe 1/2017 Open Access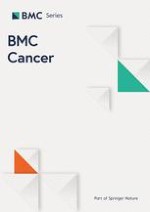 Alterations in PGC1α expression levels are involved in colorectal cancer risk: a qualitative systematic review
Zeitschrift:
Autoren:

Jéssica Alonso-Molero, Carmen González-Donquiles, Tania Fernández-Villa, Fernanda de Souza-Teixeira, Laura Vilorio-Marqués, Antonio J. Molina, Vicente Martín
Wichtige Hinweise
Electronic supplementary material
Abstract
Background
Colorectal cancer (CRC) is a major global public health problem and the second leading cause of cancer-related death. Mitochondrial dysfunction has long been suspected to be involved in this type of tumorigenesis, as supported by an accumulating body of research evidence. However, little is known about how mitochondrial alterations contribute to tumorigenesis. Mitochondrial biogenesis is a fundamental cellular process required to maintain functional mitochondria and as an adaptive mechanism in response to changing energy requirements. Mitochondrial biogenesis is regulated by peroxisome proliferator-activated receptor gamma coactivator 1-α (PPARGC1A or PGC1α). In this paper, we report a systematic review to summarize current evidence on the role of PGC1α in the initiation and progression of CRC. The aim is to provide a basis for more comprehensive research.
Methods
The literature search, data extraction and quality assessment were performed according to the document Guidance on the Conduct of Narrative Synthesis in Systematic Reviews and the PRISMA declaration.
Results
The studies included in this review aimed to evaluate whether increased or decreased PGC1α expression affects the development of CRC. Each article proposes a possible molecular mechanism of action and we create two concept maps.
Conclusion
Our systematic review indicates that altered expression of PGC1α modifies CRC risk. Most studies showed that overexpression of this gene increases CRC risk, while some studies indicated that lower than normal expression levels could increase CRC risk. Thus, various authors propose PGC1α as a good candidate molecular target for cancer therapy. Reducing expression of this gene could help to reduce risk or progression of CRC
.