01.12.2017 | Short Report | Ausgabe 1/2017 Open Access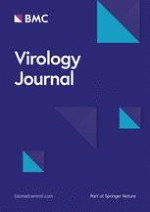 An equine herpesvirus type 1 (EHV-1) vector expressing Rift Valley fever virus (RVFV) Gn and Gc induces neutralizing antibodies in sheep
Zeitschrift:
Autoren:

Abdelrahman Said, Mona Elmanzalawy, Guanggang Ma, Armando Mario Damiani, Nikolaus Osterrieder
Abbreviations
aphI
Kanamycin resistance gene
BAC
Bacterial artificial chromosome
egfp
Enhanced green fluorescence protein
moi
Multiplicity of infection
rH
Recombinant equine herpesvirus RacH strain
SNT
Serum Neutralization test
Main text
In summary, we developed a recombinant EHV-1 vaccine encoding RVFV Gn-Gc and evaluated its potential as a vaccine by measurement of RVFV-specific neutralizing antibody in sheep. Our results show that EHV-1 could be used as an alternative live vector for RVFV immunization in sheep. Future study will be designed to determine whether the recombinant EHV-1-vectored Gn-Gc vaccine is capable to protect sheep against challenge infection.
Acknowledgments
The authors would like to thank Veterinary Serum Vaccine Research Institute, Cairo, Egypt for providing animal facilities to achieve this study.
Funding
This work was supported by a restricted grant from the Freie Universität Berlin to N.O. and in part by grant from the Egyptian Ministry of Education of A.S.
Availability of data and materials
The datasets supporting the results of this article are included within the article.
Ethics approval
All sheep used in these studies were housed in isolation rooms at the Veterinary Serum Vaccine Research Institute, Cairo, Egypt and all animals were not killed for this scientific research. Animal care procedures were in accordance with state animal welfare guidelines under the supervision of an ethics committee.
Consent for publication
Not applicable.
Competing interests
The authors declare that they have no competing interests.
Publisher's Note
Springer Nature remains neutral with regard to jurisdictional claims in published maps and institutional affiliations.
Open Access
This article is distributed under the terms of the Creative Commons Attribution 4.0 International License (
http://​creativecommons.​org/​licenses/​by/​4.​0/​
), which permits unrestricted use, distribution, and reproduction in any medium, provided you give appropriate credit to the original author(s) and the source, provide a link to the Creative Commons license, and indicate if changes were made. The Creative Commons Public Domain Dedication waiver (
http://​creativecommons.​org/​publicdomain/​zero/​1.​0/​
) applies to the data made available in this article, unless otherwise stated.